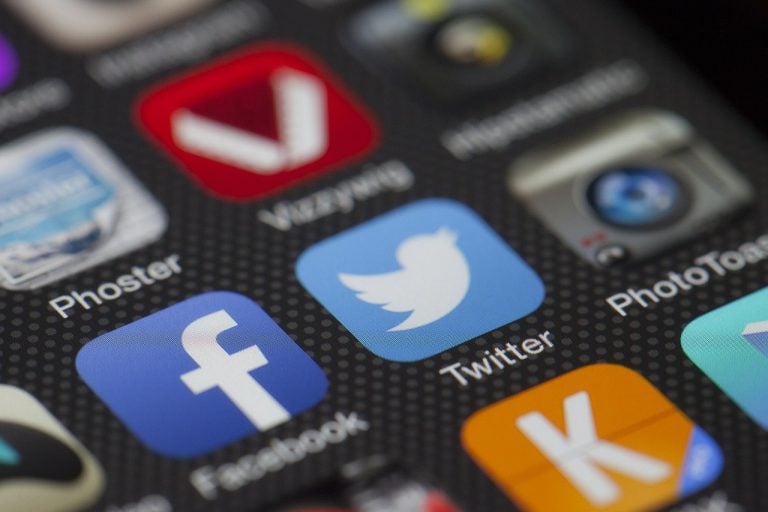 Twitter regularly comes out with updates to introduce new features, fix bugs and more. Users, on the other hand, are always advised to update to the latest version as soon as it arrives. However, Twitter now itself is asking users not to install to the latest Android update. As per the initial reports, Twitter's latest update is crashing the app. In case you have updated your Twitter app and are facing the issue, then don't worry, you can easily fix the Twitter app crashing issue.

Don't update Twitter for Android
As per the affected users, Twitter for Android is crashing almost immediately upon launching the app after the update. The issue is affecting most users who have installed the latest update. This is surely a big letdown for a company like Twitter, which must be following rigorous testing procedures before releasing an update to the public.
"Something is causing my Twitter app to crash, after I updated it just an hour ago," one affected user said.
Fund Manager Profile: Zhang Hui Of China's Southern Asset Management
Historically, the Chinese market has been relatively isolated from international investors, but much is changing there now, making China virtually impossible for the diversified investor to ignore. Earlier this year, CNBC pointed to signs that Chinese regulators may start easing up on their scrutiny of companies after months of clamping down on tech firms. That Read More
A few users also shared a GIF to showcase the crash.
Sa Android peeps: wag nyo muna i-update Twitter app nyo hahahha nagka-crash sya pic.twitter.com/ZX9rwX8wTr

— Eman 謝文輝 (@emanthemanman) January 22, 2020
Twitter came out with the update (v8.28) late yesterday. The company has acknowledged and apologized for this new issue, asking users not to update until the issue is resolved.
"We're investigating a problem with the latest version of our Android app that causes it to crash immediately once it's opened. If you use Twitter for Android, we suggest not updating it until we let you know it's fixed. Sorry for the inconvenience!" the support team said in a tweet.
Users who have not yet updated the app need to ensure that their phone does not automatically update to the latest version. Such users must disable auto-update from the Play Store. To do this launch the Play Store app on your Android phone, and then go to Settings > Auto-Update Apps > Don't Auto-Update Apps.
Doing this will prevent Play Store from automatically updating the apps. Once Twitter resolves the issue, you can enable auto-update again. It must be noted that doing this will prevent other apps from auto updating as well.
How to fix Twitter app crashing issue
Those who have already updated the app and are now facing the crashing issue don't need to worry. They can easily fix the Twitter app crashing issue using a workaround that has been shared by a few users. As per the users, resetting storage settings has helped them to fix the issue.
Latest version of Twitter Android app update cause app to crash on startup, reset storage settings seems to fix it.#Twitter #Android #android10

— Toon (@ToonWk) January 22, 2020
To reset the storage setting, go to Settings > Apps > Twitter > Storage and cache > Clear Storage > Clear Cache. Once you clear the cache, it will reset all the data on the Twitter app, including the dark theme settings. You will have to sign in again to use the app.
Another workaround is to uninstall the Twitter app and download the version 8.24.1 from APK Mirror. Some users also say that uninstalling and then re-installing the app worked for them. So, you can try this trick as well.
"ya…i just uninstalled and installed it again…its working now…no issues," one user said.
Twitter can be expected to roll out a fix soon to address the crash issue. Until then you should use the above tricks to continue using the app. Remember, those who have disabled auto-update, will have to manually update the app once Twitter comes out with the fix.
New features to expect
In separate news, Twitter is working on adding many new features, focusing specifically on conversations. At CES this year, Twitter's director of product management, Suzanne Xie, noted that the company would add a "conversation participants" setting on the compose screen. This setting would have four options – Global, Group, Panel and Statement.
Choosing the Global setting will allow anyone to reply, while Group is only for people who you follow and mention. Panel will only allow the people you mentioned in the tweet to reply, while Statement will allow you to block all replies.
Xie noted that the company would come out with the said feature sometime later in the year. Currently, it is researching the feature, and thereafter, it will experiment with it in the first quarter.
One more conversation-specific feature that the company is working on is conversation view, including threading. The objective of the feature will be to put all conversation on one screen. There will be lines on the screen to help you through the replies.
Updated on