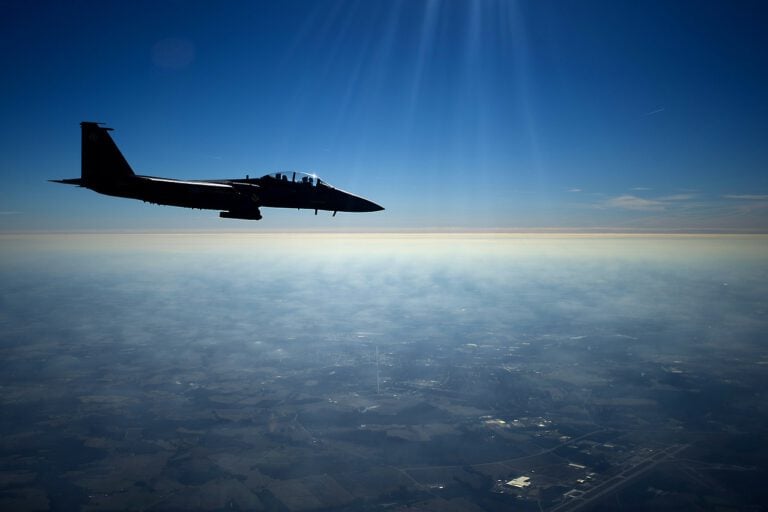 Congressman Cuellar sides with Trump again, supports unauthorized air strike, war with Iran

Trump's favorite Democrat cedes Congressional oversight to Trump
Q3 2019 hedge fund letters, conferences and more
Robinhood 2021 Conference: Cathie Wood discusses her investment process with Lee Ainslie [Exclusive]
ARK Invest is known for targeting high-growth technology companies, with one of its most recent additions being DraftKings. In an interview with Maverick's Lee Ainslie at the Robinhood Investors Conference this week, Cathie Wood of ARK Invest discussed the firm's process and updated its views on some positions, including Tesla. Q1 2021 hedge fund letters, Read More
In response to Representative Henry Cuellar's comments supporting Trump's strike last week in Baghdad, Democratic challenger Jessica Cisneros released the following statement:
War with Iran coming up?
Unlike his Democratic colleagues, my opponent Henry Cuellar thinks we should be able to commit an act of war without Congressional approval.
There's no question Suleimani was a bad actor, but our actions have consequences. We need leaders who will promote diplomatic strategies and do everything in their power to prevent another senseless war with Iran.
It's not that surprising if you look closely: Rep. Cuellar is bought and paid for by the military industrial complex. He has taken hundreds of thousands of dollars from the defense industry, including contractors like Lockheed Martin, Northrop Grumman, Raytheon, and BAE Systems.
Trump was impeached for corruptly manipulating the foreign policy of the United States and undermining our national security to serve his personal political interests. We can't let him do that again. He cannot be allowed to push us into a disastrous war with Iran that no Americans voted for and Congress did not approve.
We have so many veterans of our previous wars in our district who still fail to receive health care and basic services. Instead of using his position to advocate for them, Henry Cuellar is picking corporate special interests over his constituents — and proving once again he's Trump's favorite Democrat on the war with Iran debate.
Last summer, Rep. Cuellar was one of only seven Democrats to vote against an amendment to the National Defense Authorization Act that made clear the president presently lacks the authority to engage in military operations against Iran or other military forces without additional authorization.