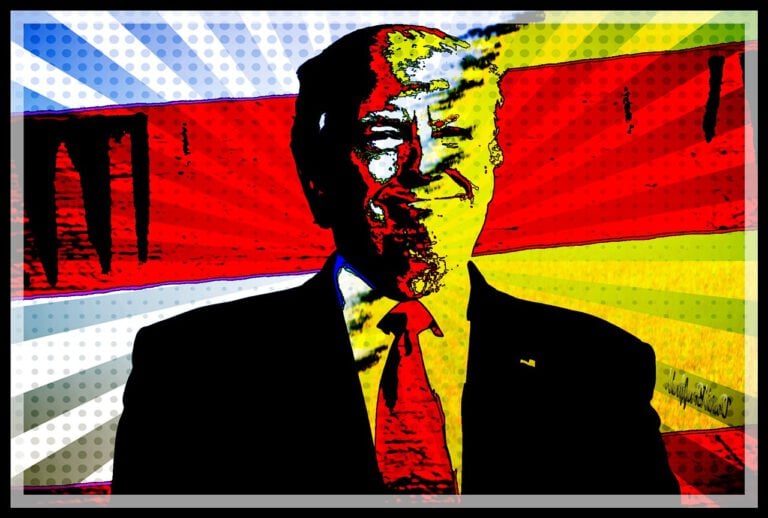 The United States and China are the most powerful countries in the world – politically, economically, and militarily. Their respective leaders – President Donald Trump and President Xi Jinping – have a responsibility to give a positive direction to global affairs. So, which of the two leaders inspires more confidence on the international stage? Let's find out in this Trump vs Xi Jinping comparison.
Trump vs Xi Jinping: The Chinese President's track record
There is no doubt that China plays a more important role in the world today than it did a decade or two ago. It's the world's second largest economy. It's the world's largest exporter of goods. Its military spending lags only behind that of the United States.
President Xi Jinping is pouring tens of billions of dollars into the ambitious Belt and Road Initiative to strengthen China's influence. Beijing is also lending billions of dollars to countries across Asia and Africa to fund their infrastructure projects.
This Tiger grand-cub was flat during Q2 but is ready for the return of volatility
Tiger Legatus Master Fund was up 0.1% net for the second quarter, compared to the MSCI World Index's 7.9% return and the S&P 500's 8.5% gain. For the first half of the year, Tiger Legatus is up 9%, while the MSCI World Index has gained 13.3%, and the S&P has returned 15.3%. Q2 2021 hedge Read More
However, the world is less than enthusiastic to see China as a global leader. There are a handful of factors why most nations are reluctant to see China lead them. President Xi Jinping's track record is dismal when it comes to human rights.
China has set up detention camps in the northwestern Xinjiang province, where it has detained more than a million Uighur Muslims. In these camps, Beijing is forcing Uighurs to abandon their religion and language. The Chinese treatment of Uighur Muslims has been called the worst human rights crisis in the world.
China is also suppressing the pro-democracy protests in Hong Kong. In October last year, Xi Jinping warned anyone trying to divide China that Beijing will have their "bodies smashed and bones ground to powder." Activists fear a Tiananmen Square-like massacre where Jinping could send the People's Liberation Army to violently crush the protests.
Jinping-led China has also been constantly bullying its neighbors. With this kind of track record, Xi Jinping doesn't inspire much international confidence.
Trump's policies have shaped the world's opinion of him
Traditionally, the United States has been viewed more favorably than China by the international community. But President Trump is doing a pretty good job at bringing down the US to China's level, or at least close the gap between the two.
According to the latest ranking by the US News & World Report, the world's trust in the United States has declined by more than 50% from a score of 33.5 in 2016 to 16.3 in 2020. As a result, the US now ranks 24th in terms of trustworthiness. China sits at 51st spot.
A recent study published by the Pew Research Center notes that President Trump has received "largely negative reviews" from people around the world. Pew conducted a survey in 32 countries, and found that 64% respondents do not have confidence in President Donald Trump. They don't trust him to do the right thing in global affairs. In almost every country, Trump received a lower rating than former President Barack Obama.
The world's opinion of Trump has largely been shaped by his own actions and policies. The US withdrawal from the Paris Climate Agreement has outraged the scientific community and anyone concerned about climate change. His decision to build a wall on the border with Mexico has also drawn international criticism. Another low point was Trump's withdrawal from the Iran nuclear deal.
Last year, the US announced the withdrawal of its troops from Syria, leaving its Kurdish allies alone to fight the terrorists. It sent a clear message to the US allies that they can't trust the US to stand with them. Trump's statements have also raised concerns in Japan and South Korea, both of which have defense treaties with the US.
Trump has waged trade war not only with China but also several other countries, publicly criticizing the leaders of many countries. There were reports last year that President Trump had threatened to leave NATO. It has raised concerns among NATO members about whether the US will honor the mutual self-defense treaty.
The January 3 killing of the Iranian military commander Qassem Soleimani has only reinforced global worries about President Trump's foreign policy.
Trump vs Xi Jinping: Who inspires more confidence?
It's clear by now that neither President Trump nor Xi Jinping inspires confidence, even though they are both extremely powerful leaders. People in the countries surveyed by Pew Research Center held negative views of both Trump and Jinping. At least 50% people in several countries including France, Germany, Sweden, Spain, and Japan told Pew that neither Xi nor Trump can be trusted to do the right thing in global affairs.
The only countries that showed high confidence in both Xi and Trump were the Philippines (49%), Kenya (41%), and Nigeria (39%). Israel was the only country that showed more confidence in Trump than in Xi. And Russia was the only country to show more confidence in Xi.
But if you look at the overall picture, you'll see that there are more people who lack confidence in Trump than in Xi. Overall, 23% survey participants showed confidence in Xi, 43% had no confidence in the Chinese president, and 23% were no sure. For Trump, 29% participants showed confidence in the US president, a staggering 64% lacked confidence in him, and 7% were unsure.
So, which global leader inspired the most confidence in global affairs? According to Pew Research Center, it was German Chancellor Angela Merkel. A total of 46% participants showed confidence in Merkel, only 29% had no confidence in her, and 12% were unsure.