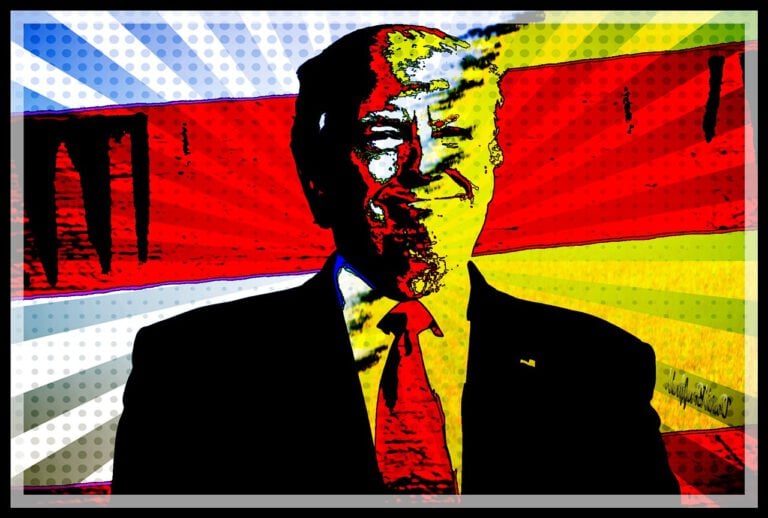 Vote For Witnesses Could Torpedo Key Trump Strategy; A "Yes" Vote Rejects Major Arguments of Constitutional Defective Complaints
WASHINGTON, D.C. (January 31, 2020) –  A vote by the Senate today to consider hearing witnesses in President Donald Trump's impeachment trial could torpedo his key defense that the proceeding is constitutionally defective, says public interest law professor John Banzhaf.
Q4 2019 hedge fund letters, conferences and more
Avoiding the Losers with XOUT Capital's David Barse
ValueWalk's Raul Panganiban David Barse, Founder and CEO of XOUT Capital, and discuss his unique approach to investing. Q1 2021 hedge fund letters, conferences and more The following is a computer generated transcript and may contain some errors. Interview with XOUT Capital's David Barse
Trump's Impeachment Trial Is Constitutionally Defective
If, as Republicans have argued, the articles of impeachment are constitutionally defective - e.g. because they do not allege a crime or even crime-like behavior, any presidential act to help his reelection can't be a basis for removal, the alleged acts fell within the President's vast constitutional discretion, the House proceeding violated Trump's due process rights or was otherwise fundamentally unfair, etc. - there is no logical reason to consider calling any witnesses because their testimony could not possibly correct or otherwise overcome these major constitutional defenses.
However, if the Senate does vote to consider calling witnesses - and especially if it votes to have one or more witnesses testify - it is signaling that none of these defenses are valid, since logically no testimony can cure fundamental constitutional defects in the articles or the House proceeding, argues Banzhaf.
If senators sincerely believe any one or more of these constitutional arguments, or at least cite them as reasons for their position, they could then vote to dismiss the proceeding without the need for any witnesses on either side because, under these theories of the case, there are no facts the witnesses could foreseeably testify to which could possibly result in a conviction and removal from office.
To illustrate this simple but fundamental conclusion, consider a hypothetical example.
High Crimes And Misdemeanors
Suppose the House votes articles of impeachment which clearly did not meet the "high crimes and misdemeanors" standard: e.g., charging that the President should be removed from office because he yelled at his wife or passed gas in the White House.
Even if there were witnesses whose testimony could authoritatively establish the truth of the allegations, these people certainly should not and would not be called because no president can be removed from office based upon such clearly unconstitutional grounds.
If, despite this, the Senate did vote to hear witnesses, it would clearly signal that the body does in fact believe that the articles could provide a basis for removal if only the alleged acts could be proven with witness testimony.
In short, says Banzhaf, if the Senate on Friday refuses to consider calling any witnesses, the next logical step would be to call for a dismissal of the articles, or for a judgment of acquittal since, without witnesses, the trial seemingly is logically over, says Banzhaf.