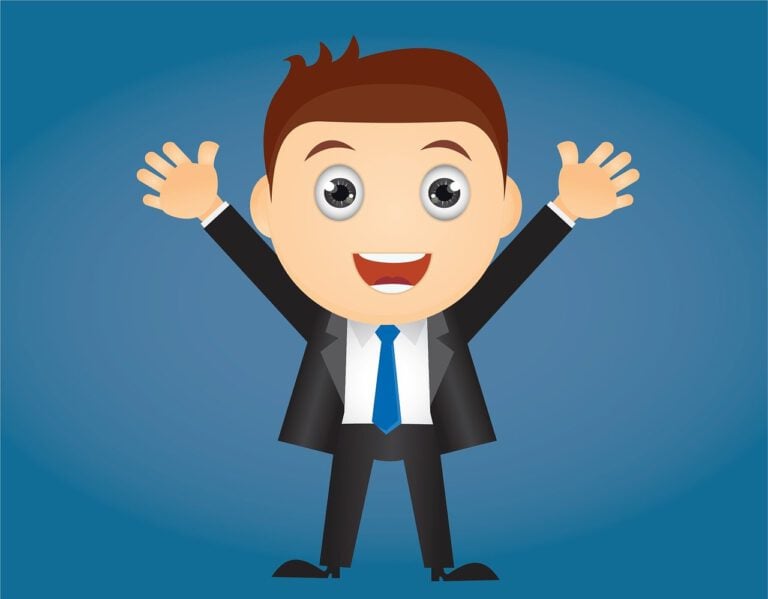 What are the things that keep employees happy at workplaces? Hefty paychecks are not enough to make employees happy. For most employees, it's things like incentives, growth opportunities, professional development, and a great work-life balance. Blind, an anonymous workplace network, has compiled a list of companies with the happiest employees. Let's check them out.
Blind is a platform where professionals with verified work-emails can anonymously communicate across companies and industries with one another. It allows them to discover career information, share advice, provide feedback, and improve company culture.
In December 2019, Blind surveyed more than 10,000 users on its platform in the United States to find out how employees feel about their workplace. It also asked participants whether they felt they had grown in their careers in 2019. The workplace insights helped it understand how career growth affected their happiness at work.
The 3rd Annual 360 Degree Credit Chronometer Report with Joseph Cioffi
ValueWalk's Raul Panganiban interviews Joseph Cioffi, Author of Credit Chronometer and Partner at Davis + Gilbert where he is Chair of the Insolvency, Creditor's Rights & Financial Products Practice Group. In the interview, we discuss the findings of the 3rd Annual report. Q2 2021 hedge fund letters, conferences and more The following is a computer Read More
To rank companies, it weighted the results of the survey based on whether employees had "significant growth," "moderate growth," or "no growth." Blind found that employees who had significant growth in their company were much happier than those that had a moderate growth, who in turn were happier than those with no growth.
Top 15 companies with the happiest employees
Netflix topped the ranking with nearly 86% survey participants who worked at the company said they were happy at work. Only 14% Netflix employees were not happy at their workplace. The video streaming service has been a magnet for skilled tech workers. But it's also notorious for its high-performance culture.
Netflix was followed by Bloomberg at 74.07% and  Santa Clara-based ServiceNow at 71.43%. Google with 66.88% occupied the fourth place. Google has recently found itself in controversies for allegedly firing employees who protested against its policies. The search engine giant has also dropped out of top 10 in Glassdoor's Best Places to Work in 2020 report. Electric vehicle maker Tesla was ranked fifth.
Netflix (85.71%)
Bloomberg (74.07%)
ServiceNow (71.43%)
Google (66.88%)
Tesla (65%)
PayPal (64%)
Pinterest (63.64%)
Facebook (63.25%)
Lyft (61.54%)
LinkedIn (60.87%)
In recent years, Facebook has been facing heat not only from regulators but also from its own employees. The social networking giant was slapped a $5 billion fine for violating users' privacy rights. It had also refused to take down misleading and false political ads, making its intentions clear that it wanted to influence the 2020 US Presidential elections. In Glassdoor's Best Places to Work in 2020 report, Facebook slipped from 7th place in 2019 to 23rd place in 2020.
Top 15 companies with the most growth opportunity
Blind has also ranked companies based on the growth opportunities they offer to their employees. This list includes fast-growing startups as well as established companies. While Netflix topped the list of companies with the happiest employees, it occupied 15th spot in terms of employee growth opportunity.
Financial media giant Bloomberg topped the ranking with a score of 100. It was closely followed by JUUL Labs with a score of 97.8. JUUL makes electronic cigarettes, and has only 1,500 employees. Self-driving vehicle startup Cruise Automation ranked third with a score of 92.6. Last year, General Motors acquired Cruise for an estimated $1 billion.
Bloomberg, 100.0
JUUL, 97.8
Cruise Automation, 92.6
Facebook, 89.4
Spotify, 87.7
Wayfair, 85.4
Google, 85.0
Lyft, 84.8
Walmart, 83.1
Uber, 83.0
Tableau Software, 82.7
Splunk, 82.3
Capital One, 82.0
LinkedIn, 81.9
Netflix, 81.8