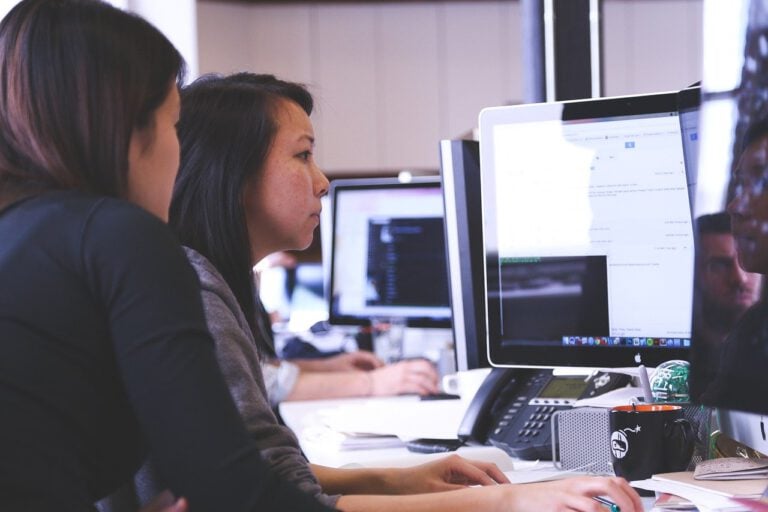 Startups have been mushrooming all over the United States. But some cities have the right mix of entrepreneurial talent, regulations, and plenty of venture capital (VC) to build a strong startup ecosystem. Silicon Valley remains one of the world's biggest startup hubs. Other cities have also seen a spike in the number and amount of VC funding in recent years. Let's take a look at the top 10 US cities that get the most VC funding.

Venture capital funds make risky bets on promising startups. The San Francisco Bay area, New York, and Boston have traditionally attracted the most VC funding.
The ranking below is based on data from CrunchBase for the full year 2019. CrunchBase crunched the numbers to rank American cities based on VC funding they received in 2019. It's worth pointing out that the numbers could be slightly different from what CrunchBase estimated because of reporting delays. The seed and early-stage funding data often gets delayed.
Morningstar Investment Conference: What To Do During The Fed Rate Hiking Cycle
The U.S. Federal Reserve is treading carefully with raising rates amid the widespread economic, macro and geopolitical uncertainties sweeping around the world. The Fed raised its target level as high as 20% in the early 1980s to deal with runaway inflation, but we're a far cry from that today — a time when inflation threatens Read More
These are the ten US cities that received the most VC funding in 2019:
10- Austin, $1.84 billion
Austin is the fastest growing large city in the United States. The Live Music Capital of the World has built a strong startup ecosystem. It hosts the famous SXSW festival. There were 162 VC deals in 2019, totaling $1.84 billion. By comparison, Austin startups had raised $1.54 billion in 2018. Last year, Austin-based RigUp raised $300 million Series D round, which valued it at $1.9 billion.
9- Redwood City, $2.02 billion
The ultra-wealthy Redwood City is located in the San Francisco Bay area, just 27 miles south of San Francisco. Redwood City is home to technology giants such as Oracle, Box, and Electronic Arts. The Redwood City startups raised an estimated $2.02 billion in 2019.
8- San Mateo, $2.04 billion
San Mateo is another city in the proximity of San Francisco. It is home to corporate giants like GoPro, Franklin Templeton Investments, and Sony Interactive Entertainment. It also has a booming startup scene. San Mateo startups raised $2.04 billion in VC funding last year.
7- Seattle, $2.23 billion
The Emerald City is home to corporate heavyweights like Microsoft, Amazon, Boeing, and Starbucks. Seattle remains a hotbed for startups, especially in the Internet and clean technologies. According to CrunchBase, as many as 180 Seattle startups raised $2.23 billion in venture funding in 2019.
6- Mountain View, $2.73 billion
Mountain View is located in the Santa Clara County of California. Many of the world's largest corporations including Google, Intuit, and Mozilla are headquartered here. Startups based in Mountain View raised $2.73 billion in VC funding last year.
5- Cambridge, $2.84 billion
The city of Cambridge is part of the Boston metropolitan area. It is home to reputed institutions like Harvard University and the Massachusetts Institute of Technology (MIT). Entrepreneurs from MIT and Harvard have built several innovative products over the last decade. The Kendall Square neighborhood in Cambridge is often referred to as the "most innovative square mile on the planet." According to CrunchBase, there were 119 VC deals amounting to $2.84 billion.
4- Boston, $3.08 billion
Most startups in the area are linked to Harvard or MIT. Startups here focus on biotechnology, robotics, pharmaceuticals, life sciences, and enterprise software. Entrepreneurs in Boston benefit from a large number of incubators, mentors, and angel investors. The city witnessed 187 VC deals amounting to $3.08 billion in 2019.
3- Palo Alto, $3.89 billion
Palo Alto is another city in the San Francisco Bay area. The city is home to a large number of technology giants including HP, Tesla, VMWare, Palantir, and more. There were 167 VC deals worth $3.89 billion in Palo Alto.
2- New York, $14.19 billion
New York City is one of the biggest startup hubs on the planet. It is home to a number of VC funds. Most of the startups in New York focus on fashion, financial services, and technology. According to CrunchBase, 817 New York startups raised $14.19 billion in VC funding last year.
1- San Francisco, $24.1 billion
San Francisco has an incredibly high concentration of startups, entrepreneurs, and venture funds. It's the best place in terms of the entrepreneurial spirit and salary. But it's held back by a lower quality of life, insanely high living costs, and the ever-increasing housing market. In 2019, 1,127 startups raised $24.1 billion VC money, more than any other city in the United States.
Updated on