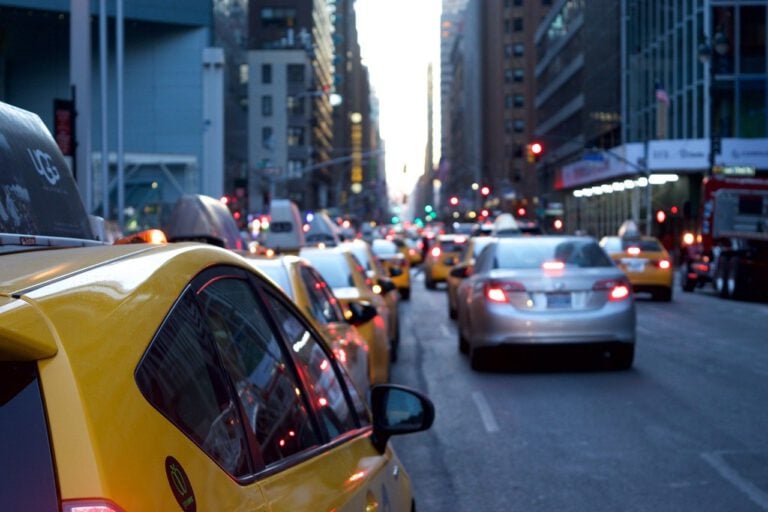 If you live in New York, London, San Francisco, or Los Angeles and you are constantly complaining about the traffic congestion, you should spend some time in Bengaluru or Manila. You'll come to appreciate the moderate traffic on your city. Navigation software company TomTom has published its annual TomTom Traffic Index, ranking 416 cities across 57 countries based on traffic congestion. Here we take a look at the top 10 cities with the worst traffic in the world.

TomTom used data from more than 600 million drivers who use its navigation software through the built-in navigation system in their cars or through its apps. TomTom's software also provides mapping data to other services such as Apple Maps.
The TomTom Traffic Index ranks cities based on the average extra time added to a trip. So, if a city has 50% congestion level, it means the travel time is 50% more than what it would be for the same trip during free-flow and uncongested conditions.
How Value Investors Can Win With Tech And "Fallen" Growth Stocks
Many value investors have given up on their strategy over the last 15 years amid concerns that value investing no longer worked. However, some made small adjustments to their strategy but remained value investors to the core. Now all of the value investors who held fast to their investment philosophy are being rewarded as value Read More
To analyze traffic congestion, the navigation company first establishes a baseline travel time in each city during uncongested and free-flow conditions. Then it collects travel time data throughout the year and compares it against the travel time taken in free-flow conditions to determine the extra travel time (in terms of percentage). It also details how much time drivers waste due to traffic every day.
TomTom considered only cities with population of at least 800,000 for the ranking. Only 63 of the 416 cities showed a measurable decline in traffic congestion while 239 cities witnessed increased congestion levels between 2018 and 2019. No US city made it to the top 10. The highest ranked American city was Los Angeles at 31st spot with 42% congestion level in 2019.
These are the top 10 cities with the worst traffic in the world:
10- Jakarta, Indonesia (53%)
The capital city of Indonesia had a traffic congestion of 53% in 2019, the same as 2018. The congestion levels were 61% in 2017. The city witnesses maximum traffic between 5pm and 7pm. It is currently the world's second-largest urban agglomeration with a population of 30 million.
9- Istanbul, Turkey (55%)
Traffic congestion in the Turkish city went up 2% from 2018 to 2019. Istanbul has a well-developed public transport system and road infrastructure, but it still witnesses high traffic congestion. Istanbul is a transcontinental city with some part of it falling on the Asian side while the other on the European side. The city has an estimated population of 15 million.
8- New Delhi, India (56%)
As many as four Indian cities are among the top 10 cities with the worst traffic. Congestion levels in New Delhi have declined 2% compared to the previous year. That's a positive sign, especially considering New Delhi has the most number of cars among Indian cities. It has a well-developed public transport system and road infrastructure. It has a high population density of 16,000 per square mile.
7- Lima, Peru (57%)
The Peruvian capital has an estimated population of nine million. It is one of the largest cities in South America. Lima recorded a 1% decline in traffic congestion from 58% in 2018 to 57% in 2019. More than two-thirds of its population uses public transport.
6- Moscow, Russia (59%)
While New Delhi and Lima managed to reduce their traffic congestion, the Russian capital witnessed an increase in congestion. According to TomTom, congestion levels in Moscow increased from 56% in 2018 to 59% in 2019. Moscow has an estimated population of 17 million. Besides excessive population, a major problem with Moscow is that most of its avenues and streets were designed before the advent of automobiles.
5- Pune, India (59%)
Pune is a major education and information technology hub in India. It's a new entrant in the top ten with a traffic congestion of 59%. The city has an estimated population of 6.5 million. Congestion in the city is the highest between 9AM and 11AM in the morning and 6PM and 9PM in the evening.
4- Mumbai, India (65%)
Mumbai is the financial capital and most populous city of India. It has registered traffic congestion of 65%. The congestion levels haven't changed, but Mumbai's ranking has declined from 1st in 2018 to 4th in 2019. Mumbai suffers from the lack of sufficient road space, high population, increasing car density on roads, and low adherence to traffic rules.
3- Bogota, Colombia (68%)
Bogota has consistently ranked among cities with the worst traffic in the world. Its congestion level went up 5% from 63% in 2018 to 68% in 2019. Last year, the highest daily congestion was 112% on December 6 and the lowest was 10% on April 19. Bogota doesn't have a strong railway transit infrastructure, meaning people rely heavily on road transportation for commute.
2- Manila, The Philippines (71%)
Manila has the second worst traffic congestion in the world. It's unclear why the city was not jointly ranked 1st with Bengaluru considering both have the same 71% congestion levels. TomTom covered more than 300 million kilometers of road data for Manila. Its highways tend to have more traffic congestion than non-highways.
1- Bengaluru, India (71%)
The Indian IT hub had the worst traffic in the world last year, according to TomTom. On average, drivers spend an additional 71% time on road due to traffic congestion. A commuter loses 243 hours a year to traffic every year. The city recorded its highest traffic congestion of 103% on August 20 and lowest congestion of 30% on April 6.
Updated on