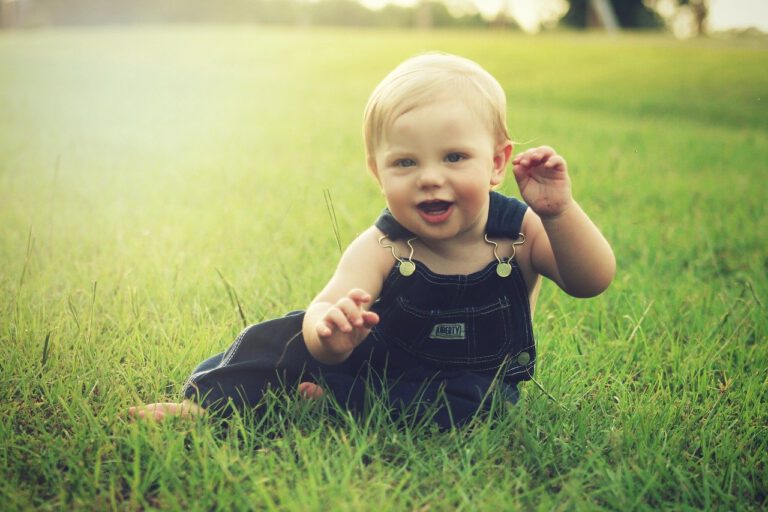 Raising kids can be a challenging and expensive affair. And the environment your child grows up in shapes the nature, behavior, and career of your child. A new ranking of the best and worst countries to raise your child suggests that it's much easier to raise kids in some countries than others. Let's take a look at the best countries to raise your child in 2020. Of course, we will also check out the worst countries for raising kids.

The US News & World Report has published its annual ranking of the best countries to raise your child. It evaluated 73 countries based on eight different attributes such as gender equality, family friendliness, human rights, happiness, safety, public education system, healthcare system, and income equality.
The US News & World Report surveyed more than 20,000 people in the Americas, Europe, Asia, Africa, and the Middle East. The United States is not among the top ten, neither is the United Kingdom. The UK occupied the 11th spot while the US was ranked 18th. As expected, the ranking was dominated by the developed European nations.
Maverick Capital Slides 22.9% In Q1, Short Bets Yield Positive Returns [Exclusive]
Maverick Capital's flagship hedge fund lost -22.9% in the first quarter of 2022 according to a copy of the firm's quarterly update, which ValueWalk has been able to review. The firm's flagship fund, Maverick Fundamental Hedge, accounts for $3.7 billion of the group's $8.1 billion of assets under management. Even after losses in the first Read More
The United States scored poorly in terms of safety, primarily because of gun violence, racial tensions, and an "increasingly polarized electorate." It also lagged far behind others in terms of affordability, income equality, and political stability.
The UK scored well in public education and healthcare categories, but it was held back by its poor show in terms of family-friendliness and income equality. The looming Brexit also affected its overall score. Notably, countries that made it to the top 10 have exorbitantly high tax rates, but people happily pay higher taxes because they know they are getting a better quality of life.
10- Austria
The Central European nation boasts a high income and an advanced healthcare system. All families in Austria receive a monthly stipend for childcare expenses until their child turns 18. It has five physicians per 1,000 population, which is among the highest in the world. The country also has generous parental leave policies. Austria is home to many international schools.
9- Australia
Australian cities such as Sydney have consistently ranked among cities offering the best quality of life. The country has a high rate of participation in sports. Australia pays great attention to the environment, health, education, and quality of life.
8- New Zealand
New Zealand is among the best countries when it comes to healthcare, life expectancy, integration, and quality of life. It has an effective education system. It also scored highly for gender equality. About one-third of board members in New Zealand businesses are women. New Zealand was the world's first country where all the five highest offices of power were held by women.
7- Switzerland
Switzerland is one of the most expensive countries to live in. If you can afford to live there, people in the country have access to the best of everything from healthcare to education. Switzerland gets high marks for quality of life and safety. You can choose to send your child to a public school or a highly ranked international school.
6- Finland
Finland is the sixth best country to raise your child in. The Nordic nation is an international leader in providing quality education. It also ranks high for quality of life, human rights, and press freedom. Finland was the world's first country to legalize universal suffrage. It's also one of the world's most gender-equal countries.
5- The Netherlands
The Netherlands moved up one spot to become the fifth best country to raise your child in. Most people in the Netherlands, including the elderly, have a positive perception of their health. No wonder it is one of the happiest countries on the planet. Women can take up to six weeks of pregnancy leave before their expected due date and at least 10 weeks of maternity leave. The country boasts an advanced healthcare system and an efficient education system.
4- Canada
When it comes to raising your child, Canada offers a much better environment than the United States. Mothers are entitled to up to 17 weeks of maternity leave. If parents meet certain requirements, they are also eligible for employment insurance. Considering the country's diverse culture and liberal attitude, it's easier for children to integrate into its social environment. Canada also offers a high quality of life.
3- Norway
Norway has generous maternity leave policies, allowing mothers to take 46 weeks at full pay or 56 weeks at 80% pay. Fathers can take up to 10 weeks of parental leave. Norway ranks highly for healthcare, education, safety, and income equality. There are four doctors and 17 nurses per 1,000 people in the country.
2- Sweden
Sweden has one of the world's lowest maternal mortality (4 per 100,000 live births) and infant mortality (2.4 per 1,000 births) rates. The healthcare services are mostly funded by taxes, with patients paying only nominal fees. Each parent is entitled to up to 480 days of paid parental leave, 90 of which are reserved exclusively for each parent. Sweden was also praised for its safety and family-friendliness.
1- Denmark
Denmark has one of the most generous parental leave systems in the world. Parents are entitled to up to 52 weeks of paid parental leave, and mothers are also entitled to up to four weeks of pregnancy leave before the expected due date. Higher education is free of cost in Denmark. The country has a universal healthcare system where citizens get free medical care.
The worst countries for raising your child
Kazakhstan is the most difficult country to raise kids in 2020. It is closely followed by Lebanon. Saudi Arabia also figures among the worst countries.
Kazakhstan
Lebanon
Guatemala
Myanmar
Oman
Jordan
Saudi Arabia
Azerbaijan
Tunisia
Ghana
Updated on