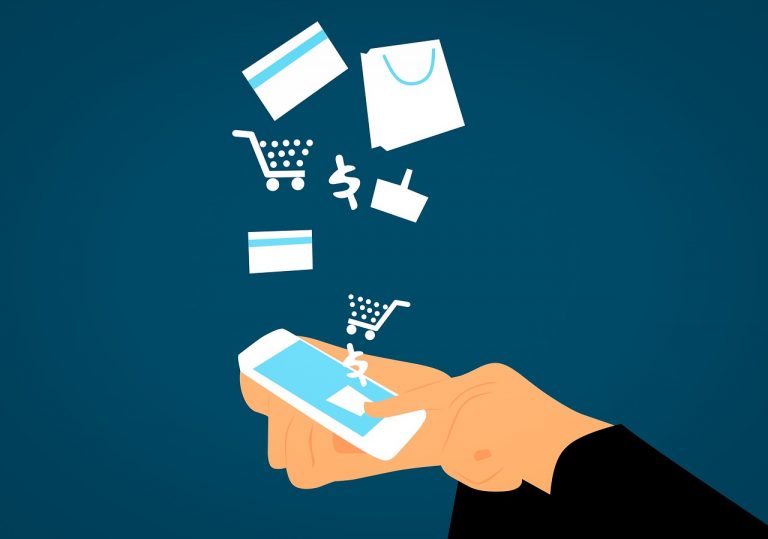 The first trade, lending and tax operations management system evolved at some point between 7500–3500 BC and changed the world. Even before writing was invented, farmers in the ancient Near East established a system (Denise Schmandt-Besserat, "From Accounting to Writing", http://sites.utexas.edu/dsb/, 2015),  to keep track of transactions based on small clay 3-dimensional tokens with different geometrical forms and a clay tablet. The ability to recognize the nature of the transaction based on the form of the token and to trace it a payment or debt by marking a tablet with that token, were revolutionary.
Q3 2019 hedge fund letters, conferences and more
Until a few decades ago, payment operations resembled their ancient ancestor: transactions were identified using codes or "tokens" to trace their full lifecycle and each transaction was recorded in a "tablet" or book for traceability and management. Computing power, electronic transaction networks and digital communications are constantly changing the scope and complexity of transactional models, creating new opportunities but also new challenges.
Hayden Capital 2Q22 Performance Update
Hayden Capital's performance update for the second quarter ended June 30, 2022. Q2 2021 hedge fund letters, conferences and more Dear Partners and Friends, The markets continued to sell-off in the second quarter, especially for internet-based businesses.  This year continues to be the toughest stretch for us, since the Hayden's inception.  Inflation concerns and the Read More
The advent of digital commerce in the 90's started a domino effect that led to the development of new electronic payments, online processing solutions, and more inclusive services for businesses of all sizes, correlated to the evolution of new forms of fraud and risk. In the past years, Platforms represent one of the fastest growing models in payments, presenting its own operational challenge. As models evolve, change and are disrupted, is important to prepare your payment operations for the future and have in place the capabilities that will help your organization take advantage of these changes instead of missing emerging opportunities.
Complex Payment Models Operations
Payment systems were developed for the classic seller / buyer pairing, providing a response to a payment made for a product or service, including a financial service such as a loan. That transaction has fees associated with it, and even in some cases an affiliate or partner that gets a piece from it, but it is still a one-on-one transaction. Complex payment models are any model that have more than two sides in each transaction, for example a platform aggregating multiple merchants where a buyer is paying many of them at once, or where multiple buyers are creating a single transaction from multiple vendors for example.
As technology changes fast and new models emerge, is important to keep in mind these basic principles that will help your payment operations navigate safely future trends and support your organization's growth plan more efficiently:
"What gets measured, gets managed"
This known quote is from the book "The Practice of Management" by Peter Drucker in 1954, a book that strongly influenced modern business management, and since then this quote has become so embedded in all management principles, that many times is overlooked. In payment operations, your platform must have the flexibility to add data points when models evolve. You may have a one on one payment model right now, but what happens when new data becomes part of the transaction lifecycle?
Can you add new information, that can be traced, measured and controlled, to the existing data on each transaction, without developing new pieces of software? If your platform was hard coded to support your specific current model only, you may want to start exploring what will take to add flexibility to it. Losing over time the ability to record all the data involved in transactions may lead to increased operational costs, higher risks and missed opportunities to monetize new models.
Become a Subset of your Future Operations
Your payment operations may be what your organization currently needs, but it could change rapidly with changes in regulation, economic conditions or the emergence of new technologies. To have a more resilient payment operations, consider your current operations only a subset of the complete system you should be able to control in the future. For example, if you are currently an e-commerce website, how your operations would support a model where you are operating multiple e-commerce websites with your current platform.
Expanding the current scope to new limits is a good way to futureproof your systems. As you test different expansion scenarios, and discover your operational strengths and weaknesses, you will be able to help your organization make strategic decisions when adopting new business models.
Dissect your Payment Flow
As a payment expert, you already know how a transaction process looks from authorization to settlement. New payment networks are already affecting the ability of existing systems to support new type of transactions. Beyond real time banking payment networks and blockchain transactions, future networks may bring completely different transaction flows. Your ability to control end to end transaction flows, and mold these flows to cover any use case and model, lies in the granularity of your payment data.
Monitor Everything
Monitoring transactions is perceived as a method to reduce risk, but it is first and foremost about operational efficiency.
The first step to implement a comprehensive monitoring system is to map the transaction lifecycle end to end. For each data point in the payment supply chain, a different set of values shall be defined: what is the norm, maximum, minimum and potential deviation, and how we want to react to each during regular operations. The goal is to keep intervention to minimum: the payment operations will run unnoticed until the monitoring system encounters an exception or deviation from the norm at any point in the transaction lifecycle.
Updated on