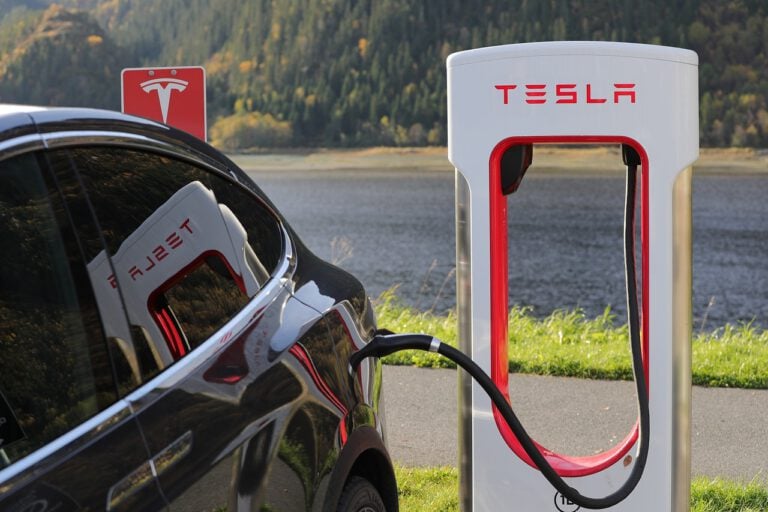 Tesla Inc (NASDAQ:TSLA) released its fourth-quarter earnings results last night after closing bell, posting adjusted earnings of $2.14 per share and $7.38 billion in revenue. The automaker beat consensus estimates, and shares jumped as a result. Despite the strong earnings beat, Tesla's stock ratings haven't changed much as most analysts remain concerned about its valuation.
Tesla won't raise more capital
On the earnings call to discuss the fourth-quarter results, one person asked CEO Elon Musk if they might decide to raise capital again soon. The one who asked the question said the automaker could see favorable rates if it raised capital now and use the money to pay down some of its debts or speed up its progress on rolling out new vehicles and factories.
However, Musk said they do not intend to raise any more capital now, and they might never raise capital again. He said they are generating positive cash, so it doesn't make sense to raise capital because they expect to keep generating cash even though the company is growing rapidly.
Carlson Capital's Double Black Diamond Strategy Gains 5.3% On Jewelry Play
Carlson Capital's Double Black Diamond fund added 3.09% net of fees in the second quarter of 2021. Following this performance, the fund delivered a profit of 5.3% net of fees for the first half. Q2 2021 hedge fund letters, conferences and more According to a copy of the fund's half-year update, which ValueWalk has been Read More
He also said they plan to work on improving battery costs this year. They're planning to host a Battery Day presentation for investors this spring, probably in April. Musk didn't offer any information about their capital expenditure plans for this year. Tesla stock surged above $640 per share in early trading after trading near $650 per share in after-hours trading following last night's earnings release.
No new Tesla stock rating updates
Bears pointed out that Tesla's fourth-quarter revenue was up only 2% year over year, and its operating income was down 13%. In all of 2019, the automaker lost $862 million and has yet to report a full-year profit even though it has been around for almost 20 years.
Analysts with bearish Tesla stock ratings noted that the company did not offer any details on capital expenditures connected to the ramp-up in the new Chinese or German factories. They also noted that the company will be facing growing competition from automakers still eligible for the full EV tax credit in the U.S.
Meanwhile, bulls are undoubtedly happy with the company's delivery guidance. Management expects to "comfortably exceed" half a million deliveries this year, which would be an approximately 35% increase from 2019. Wedbush analyst Dan Ives described Tesla's fourth-quarter results as "potentially 'game changing'" and potentially "a new era for "Chief Executive Elon Musk) and Fremont going forward."
Tesla stock rating going into Q4 earnings
Going into last night's earnings release, Bank of America analyst John Murphy released a lengthy report on Tesla. He reiterated his Underperform Tesla stock rating and boosted his price objective from $240 to $350, but he offered 10 reasons to stay cautious on Tesla stock.
For example, he said even though the company is growing its volumes, capacity expansion and capital commitment are key issues hanging over the growth. He also believes the addressable market for electric vehicles is probably smaller than most appreciated. The company's growth is also being restricted by its slow product portfolio expansion and refresh.
Murphy even compared the automaker to the FAANG names (Facebook, Amazon, Apple, Netflix and Google), saying that the company is so capital intensive that it is far from being like any of the members of that group. The FAANG names have seen their stock valuations balloon in recent years as each of them has posted immense growth with low capital intensity.
Although Tesla's cost of capital is "negligible" and a major advantage, he also feels it is only a temporary one. The analyst also pointed out that the company is not consistent in its profitability and cash flow, both of which represent major risks for the automaker.
The company said in its letter to investors last night that its "business has grown to the point of being self-funding." Despite that statement, Murphy wrote that the company is "still not clearly self-funding." He also mentioned Tesla's frequent capital raises, although management said they don't plan to do anymore.
He pointed out that even though credit investors are skeptical, they have jumped on the Tesla bandwagon with the equity cushion. Further, he said the company's "creative accounting and presentation" will be of transitory help. And although Tesla stock has been riding high on momentum, he warned that if or when the market finally rotates back to value, it could be painful for the shares.
He describes the $350 price objective with his Tesla stock rating as "based on a probability-weighted Bear/Base/Bull case scenario analysis" factoring in average EV/ sales and EV/EBITDA multiples from comparable companies and the 2021 earnings estimates.
"Under this valuation framework, we would need to apply more than double our assumed, and arguably generous, multiples to arrive at the current stock price $565, supporting our view that TSLA stock is fundamentally overvalued," Murphy wrote.