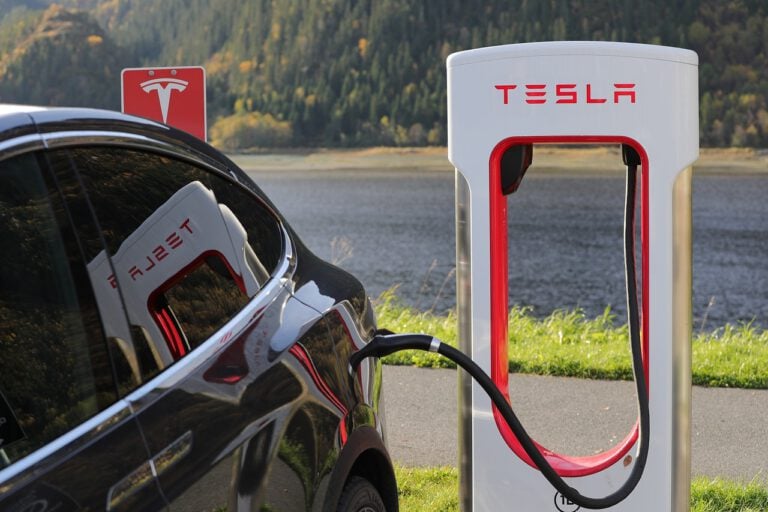 Pakistani officials are hoping to attract Tesla CEO Elon Musk to Pakistan. Federal Minister for Science and Technology Fawad Chaudhry tweeted a comment that suggests he wants to see a Tesla factory in Pakistan one day.
A Tesla factory in Pakistan?
Al Arabiya published an Associated Press article about the automaker's plans to build 500,000 vehicles per year at the factory it wants to build in Germany outside Berlin. Planning documents about the facility were published online Friday. The documents show Tesla wants to build Model 3 cars, Model Y vehicles and "future models" at the factory in Germany.
The facility will be the automaker's fourth Gigafactory, and it will also include room to build electric cars in addition to producing batteries. Tesla wants to have the facility up and running in July 2021, although that seems optimistic based on German standards. Although construction on an airport near Berlin started in 2006, opening was delayed for eight years.
Investing in the Next Generation of Emerging and Frontier Markets with Maurits Pot
ValueWalk's Raul Panganiban with Maurits Pot, Founder and CEO of Dawn Global. Before this he was Partner at Kingsway Capital, a frontier market specialist with over 2 billion AUM. In the interview, we discuss his approach to investing and why investors should look into frontier and emerging markets. Q2 2021 hedge fund letters, conferences and Read More
Al Arabiya tweeted a link to the AP article, and Chaudhry retweeted that link, tagging Musk and including his own comment suggesting he wants to see a Tesla factory in Pakistan:
Dear @elonmusk your next destination may be Pak,68% of world population lives within 3.5 hrs fligt radius from Isld,we offer ten years zero tax facility and custom free import for factory setup,no other country may offer,plus we are worlds 3rd biggest freelance software exporters https://t.co/CkHznHAQ1P

— Ch Fawad Hussain (@fawadchaudhry) January 5, 2020
Chaudhry even included an offer for Tesla in his tweet: 10 years tax-free and custom-free import for the factory setup. That's quite a generous offer, although it's unclear what Musk thinks about his offer to build a Tesla factory in Pakistan. As of the time of this writing, the Tesla CEO has not responded to Chaudhry's tweet.
He does make an interesting point about Islamabad's central location, which could provide the automaker easy access to parts of the world in which it does not yet do business. He also referenced Pakistan's rapidly growing, high-quality freelance software industry, which indicates how much the country might have to offer Tesla on the technology front.