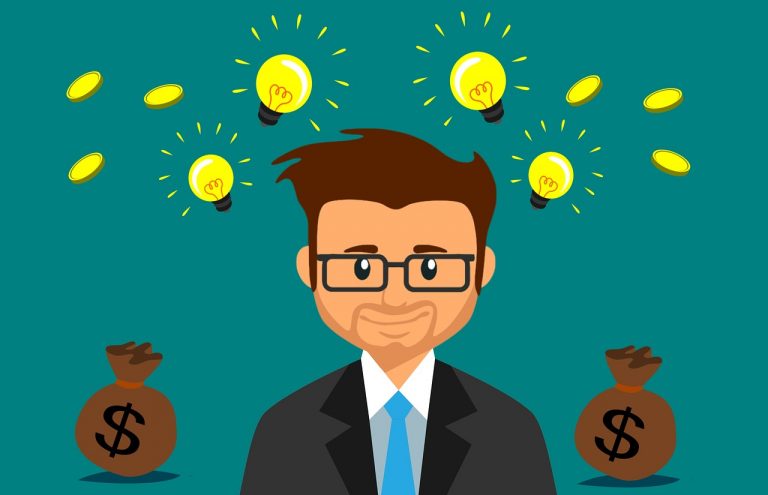 Take-Privates and Nissan are hot items in this week's activist investing news.

What will activist investing look like in 2020? The start of a new year sees investors panicked at the prospect of new regulations that could temper activism in Japan, divided by Europe's prospects, and up against a record-breaking rally in the U.S. that seems to be choking off opportunities.
This pessimistic view likely sounds discordant after a year in which many high-profile activists finally outperformed indexes, which themselves delivered the goods. But after a December rally put the tinsel on a spectacular year, valuations are continuing to stretch themselves to the point where most activists are putting up less of a fight.
Fund Manager Profile: Zhang Hui Of China's Southern Asset Management
Historically, the Chinese market has been relatively isolated from international investors, but much is changing there now, making China virtually impossible for the diversified investor to ignore. Earlier this year, CNBC pointed to signs that Chinese regulators may start easing up on their scrutiny of companies after months of clamping down on tech firms. That Read More
Q4 2019 hedge fund letters, conferences and more
Indeed, many of the likely confrontations that arose in 2019 melted away. Companies like Dollar Tree, Emerson Electric Co. and AT&T made concessions that activists accepted. Many others were only too happy to enter into settlements and the number of both targets and proxy fights fell in all but a few countries.
Take-Privates and the US consumer
In the U.S., the mighty consumer is being relied on to keep the economy afloat while signs of distress in retail seem to be creeping ever closer. Activists may have little choice but to concentrate their efforts at companies propelled by this group, since healthcare looks too closely tied to the 2020 election and oil and gas is not for the faint-hearted, perhaps not even for the equity specialist given debt burdens. Other sectors, such as tech, financials, and industrials, will likely have a wider dispersion of hits and misses.
Only in Japan is there excitement about equity fundamentals – and Carlos Ghosn is not helping the country's view of foreign businessmen. While it could still see plenty of activity, many "domestic" activists could fall victim to new rules on foreign investment by virtue of being registered in Singapore.
M&A is likely to be a theme as long as the markets favor it, although this does not guarantee that activists will be supportive. Some of the biggest battles of 2019 involved deals, sometimes – as at Callon Petroleum – with opposing views on each side. That may also be the case this year.
One factor that promises to have a lasting effect is the lack of fundamental investing in a marketplace ever more dominated by passive and quantitative funds. While this phenomenon is hardly new, activists spent many years focusing their campaign prose, and not so much effort on how to tailor it to their investment strategy. Small wonder, since it was often easy to pick an industry or a theme (say, consolidation) and work through each name in a kind of chain.
M&A, ESG and more
More recently, however, activists have tried to ride this volatility through take-privates where they have the resources. Another strategy is revisiting names already in the portfolio or, as at Bloomin' Brands and Medifast toward the end of 2019, that activists have dipped out of. Pushing for changes that will accelerate or reverse momentum shifts, or even adding to positions once much of the activism is done has the added appeal in a more precarious bull market of providing a higher level of comfort and due diligence.
2020 could be a year of new ideas, or one for recycling old ones – an ESG commitment all activists can get behind.
---
2019's campaigns aren't dead and aren't even past if judged by this week. Bed Bath & Beyond reported a $250 million real estate sale-leaseback, followed by earnings that may in an optimist's world be new CEO Mark Tritton's "kitchen sink" quarter (getting all of the bad news out of the way and revoking fiscal 2019 guidance). Although the stock has rebounded from lows at the end of last year, Macellum Advisors and Legion Partners may have longer to wait for the stock to deliver on their projections. Separately, Amag Pharmaceuticals announced that it is seeking buyers for women's health products, Intrarosa and Vyleesi, which Caligan Partners criticized it for focusing on before a settlement in October last year. Amag's CEO, William Heiden, will also step down when a successor is found, the Waltham, Massachusetts-based company said.
Quote of the week
---
Quote of the week comes from David Leith, chairman of the Hudson's Bay Co. special committee responsible for approving a take-private by Executive Chairman Richard Baker, after the company reached a deal with the largest holdout to bump the offer price from CA$10.30 to CA$11 per share. Leith said less than a month ago that rejecting Baker's take-private would require "aggressive risk tolerance" and last Friday thanked The Catalyst Capital Group for dropping its rival bid:
"I would like to commend Catalyst on their constructive approach to getting a transaction agreed which we believe is in the best interests of the company and the minority shareholders."
Updated on