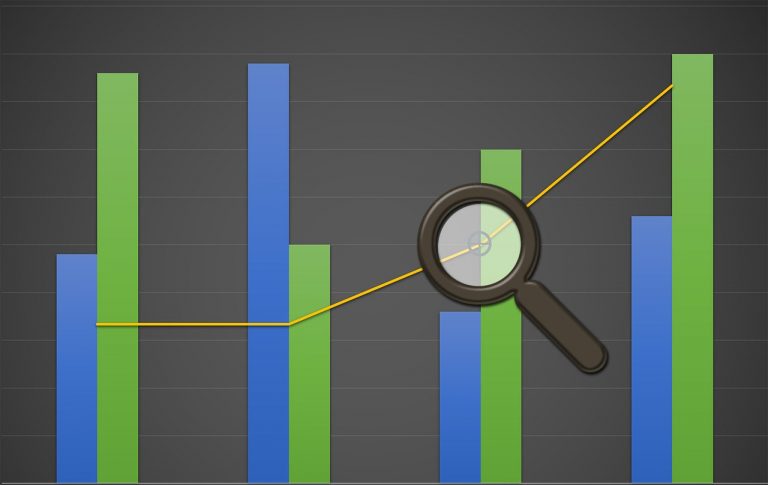 Starboard Value has been the first of the big-name activists to awake from the holiday torpor, launching a new proxy fight and disclosing a new investment in Merit Medical this week.
Last year was a bumper year for Jeff Smith's fund, which targeted 11 companies – up from nine a year earlier and seven in 2018, and had a host of stocks ride the bull market for an average annualized total follower return of 42% (an Activist Insight Online measure of performance based on tracking stock prices from the commencement of a campaign). It looks keen to repeat that performance in 2020.
Q4 2019 hedge fund letters, conferences and more
Jim Chanos Unveils Lastest Short As Fund Manager Bets On Further Market Declines
Jim Chanos has a new short target in his sights. Earlier this week, the hedge fund manager disclosed that he is betting against "legacy" data centers that face growing competition from the trio of technology giants, which have previously been their biggest customers. The fund manager, who is best known for his winning bet against Read More
Starboard has built a 9% stake in Merit Medical, which was identified by Activist Insight Vulnerability as a potential target in November. The medical devices company's stock has fallen 29% over the last 12 months following a disastrous earnings report in July that forced management to adjust guidance for 2019 downward.
Although Starboard's regulatory filing was bland as to its investment thesis, the New York-based fund's modus operandi is generally event-driven or operational. Merit Medical Chairman and CEO Fred Lampropoulos, who founded the company in 1987, thinks he can bounce back in 2020 and claims Merit is keeping costs under control. Indeed, profitability metrics are just a shade below its Activist Insight Vulnerability-selected peers. Unless Starboard has seen something in the company's cost structure that isn't immediately obvious, that could very well mean a sale is on the agenda.
Other portfolio events this week suggest Starboard retains its good eye for a deal. Engineering company Aecom has reportedly been approached by Canadian competitor WSP Global, and MGM Resorts, where the fund has held a small position for the past three quarters, has monetized $8.2 billion of real estate since October. Last year, M&A at NortonLifeLock (formerly Symantec), eBay, and Zayo kept the portfolio ticking over. On the other hand, Cars.com was unable to catch a bid, leaving Starboard to sell out in haste.
Despite Merit's share price spiking on Starboard's involvement, investors might want to pause for thought. Although the industry will be important for Starboard in 2020, with Mednax and Magellan Health potential M&A candidates and CVS Health reported to be the latest elephant to be hunted by the activist, healthcare is a relatively new area of focus for Starboard that hasn't always played out.
Cerner, which sells technology services to the healthcare industry, has been a striking success after the transition from a founder-led company allowed Starboard to pursue board changes, operational efficiency, and share repurchases. But Perrigo remains a laggard, while the fund could not convince Depomed to sell up, or Bristol-Myers Squibb shareholders to abandon a merger with Celgene.
The new proxy contest, at building materials firm GCP Applied Technology, sees Starboard on more familiar terrain. Last year, GCP outed Starboard before it went public with a slate, less than three weeks later settling for less substantial change than the activist had sought. On Monday, Starboard said it would replace the entire board (bar two directors it placed last year). Shares are down 19% since the agreement, explaining the blame game in the two sides' public statements this week.
Merit Medical and beyond
---
Jeff Ubben, the CEO and founder of ValueAct Capital Partners, made the case for his firm's impact investing Spring Fund at a Reuters Breakingviews event in New York on Tuesday, dividing CEOs who espouse stakeholder capitalism into the two-thirds who "just want their company back," and the remainder who "really want to do something."
While sympathetic to the former, Ubben is focusing the Spring Fund on the latter, predicting that there is big money to be made betting on "companies that make the decision to allocate well against scarce resources," including human capital and natural resources. The Spring Fund now manages $1 billion tied up for five or seven years, he added, explaining that it had grown "slowly" in part "because people don't want to invest in a fund that owns a coal power plant and a for-profit education provider" – his first two investments.
---
Quote of the week comes from Instructure, which hit back at opposition to its $47.60 per share sale to private equity Thoma Bravo by focusing its attention on an unnamed dissident – presumably one of four to have publicly criticized the deal. In a letter to shareholders, Lead Independent Director Lloyd Whitehouse wrote:
"We believe a certain activist investor is attempting to deprive all Instructure stockholders of the opportunity to realize this substantial return by deliberately perpetuating a false and misleading narrative about the board's deliberations, intentions and strategic transactions process, despite having publicly pushed for a sale process."
Updated on