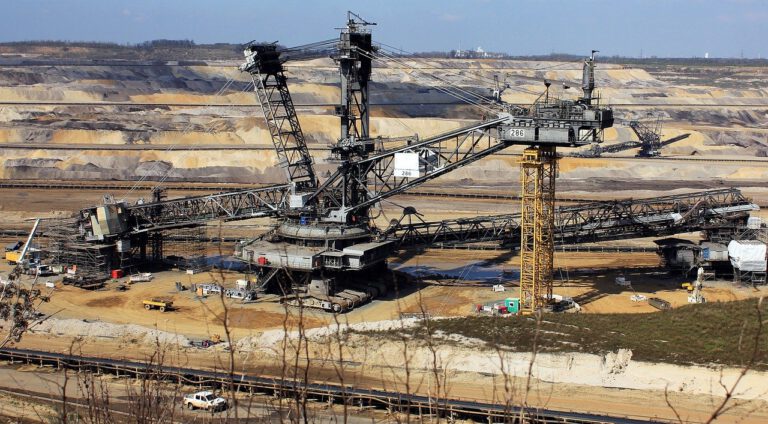 On December 18, 2019, the Securities and Exchange Commission approved new draft rules to implement of Section 1504 of the Dodd-Frank Act. Section 1504 mandates that individual oil and mining companies registered with the SEC publicly report the payments they make to the governments where they operate in a manner consistent with the Extractive Industries Transparency Initiative (EITI).
The draft rules issued on December 18 would create data that is of little use to investors and would place the U.S. far outside of international norms for oil and mining payment data disclosure through EITI and EU and Canadian laws.
Q4 2019 hedge fund letters, conferences and more
Investing in the Next Generation of Emerging and Frontier Markets with Maurits Pot
ValueWalk's Raul Panganiban with Maurits Pot, Founder and CEO of Dawn Global. Before this he was Partner at Kingsway Capital, a frontier market specialist with over 2 billion AUM. In the interview, we discuss his approach to investing and why investors should look into frontier and emerging markets. Q2 2021 hedge fund letters, conferences and Read More
The draft rules replace those that the SEC finalized in June 2016, but were voided in February 2017 through the Congressional Review Act. The Section 1504 law remains in place and needs implementing rules to take effect. The SEC's draft rules fall short of what the law requires and in the words of SEC Commissioner Allison Lee "deviate widely from existing international disclosure regimes and severely limit the utility of the required disclosure".1
The SEC is about to open a 60-day comment period and is seeking input on how the draft rules may be changed to best serve investors and advance the objectives of the law. Investors have supported strong rules for Section 1504 unanimously and this will be the last chance to influence the implementation of this important advance in transparency.
Since Dodd-Frank Section 1504 was passed in July 2010, several countries have passed complementary laws. Unlike Section 1504, those laws are in effect and more than $800 billion in payments made to 152 countries have been disclosed publicly to investors by more than 850 public, private and state-owned companies. These disclosures are happening without revealing commercially sensitive data or causing undue burdens, competitive harm or conflicts with existing laws.
Research summarized in a December 10 Columbia Center for Sustainable Investment (CCSI) submission to the SEC2 used payment data generated under a Canadian law modeled after Section 1504 in routine securities analysis. The researchers found that the data is very useful in accounting for changes in fiscal policy in oil and mining securities valuation, adjusting cash flows for tax deferments, and in sovereign credit analysis in resource-dependent countries. Slow and flawed implementation of the U.S. version of these transparency laws is denying investors in U.S. markets useful data available through EU and Canadian laws and Wood Mackenzie's Fiscal Service, for example.
Since the beginning of the first Section 1504 rulemaking comment period in late 2010, investors with more than $10 trillion in assets under management have shown unanimous support for implementation that creates public, project-level data to optimize its usefulness in securities analysis. The new rules undermine those objectives.
Please join your colleagues in urging the SEC to reclaim U.S. leadership in oil and mining payment transparency and to provide material data for the analysis of these vital industries.
The Emerging Markets Investor Alliance is helping organize its third seminar on the use of Section 1504 data in securities analysis in late January. These seminars build on reports by WK Associates that are available upon request.
Support is also needed to organize an investor sign-on letter and other communications that will give voice to concerns about the new rule and provide recommendations for its improvement.
Please contact Alexander Schay ([email protected]) and Paul Bugala ([email protected]) to learn more and get involved.
---
1 U.S. Securities and Exchange Commission. "Statement on Proposed Resource Extraction Rule
Commissioner Allison Herren Lee". December 18, 2019. https://www.sec.gov/news/public-statement/statement-lee-2019-12-18-resource-extraction
2 Comment submitted to SEC by Columbia Center on Sustainable Investment. December 10, 2019. https://www.sec.gov/comments/df-title-xv/resource-extraction-issuers/cll6-6521646-200386.pdf