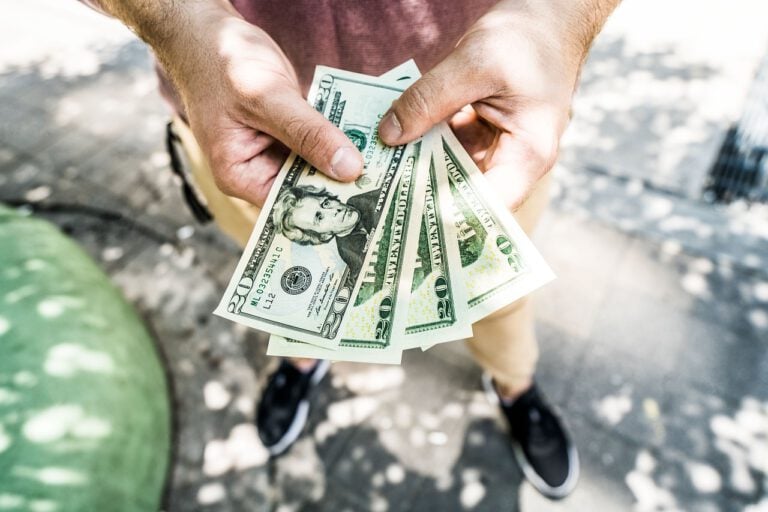 Most millennials struggle to save and invest consistently. Thanks to the student loan debt, credit card debt, and spending habits, they are left with little cash at the end of the month to invest. Micro-investing apps such as Robinhood and Stash make it incredibly easy for millennials to start investing small amounts of money with just a few taps on the smartphone screen. If you are planning to start investing in stocks, ETFs, or cryptocurrencies, you might be wondering whether to go with Robinhood or Stash. In this Robinhood vs Stash comparison, let's check out how the two apps stack up.

Whether you are investing for a retirement, house, car, vacation, or something else, both Robinhood and Stash let you get started with whatever little money you have. You don't have to be a finance wizard or an ultra-rich individual to start investing as early as today.
Robinhood vs Stash: Fees & charges
Robinhood is a completely free trading app. You can trade stocks, ETFs, cryptocurrencies, options, and more without paying any fee or commission. It doesn't require any minimum deposit to invest. It also offers checking and savings accounts with 3% interest on savings.
Maverick Capital Slides 22.9% In Q1, Short Bets Yield Positive Returns [Exclusive]
Maverick Capital's flagship hedge fund lost -22.9% in the first quarter of 2022 according to a copy of the firm's quarterly update, which ValueWalk has been able to review. The firm's flagship fund, Maverick Fundamental Hedge, accounts for $3.7 billion of the group's $8.1 billion of assets under management. Even after losses in the first Read More
However, if you want to take advantage of Robinhood Gold, you have to maintain a minimum balance of $2,000, which is a regulatory requirement. Robinhood Gold is a margin account for advanced users. Most beginners don't need it.
In December 2019, Robinhood announced that it would allow customers to buy fractional shares of a stock or ETF. The company has started rolling out the feature to the US customers last month.
Stash also allows you to buy fractional shares. For instance, Apple stock is currently trading at around $298 per share. But you don't have to save up $298 to be able to buy an Apple share. You can purchase a small fraction of an Apple share with just $1.
Unlike Robinhood, Stash charges a fee of $1 per month for taxable accounts. It charges $2 per month if you want to add a retirement account. Adding custodial accounts that allow you to open an account for someone under 18 will cost you $9 per month. It does not charge fees based on the asset under management (AUM).
If you are a beginner looking to invest only small amounts of money, Stash's subscription fee could be big burden. It could eat into your long-term returns. Also, Stash requires a minimum investment of $5. Robinhood doesn't have any minimum requirement.
Investing process and options
Once you have set up your account, Robinhood gives you access to trade more than 5,000 listed US stocks and ETFs commission-free. Its minimalist interface provides real-time data and recent headlines. The interface is easy to navigate. It doesn't help beginners with guidance or in-depth research. There is only limited research and data. You have to rely on other sources for research and analysis.
Robinhood offers a number of securities for trading such as stocks, options, ETFs, American Depository Receipts of more than 250 global companies, and cryptocurrencies. Yes, you can trade virtual currencies such as Bitcoin, Ethereum, and Litecoin using Robinhood.
One major limitation of Robinhood is that it doesn't support bonds and mutual funds. Also, it doesn't do a very good job at educating the newbie investors. I'm not talking about investment recommendations. I'm talking about financial literacy.
Some novice investors may balk at Stash's monthly fee, but the app more than pays for it by providing you thorough information. Its Learn tab has vast educational resources to help you understand the basics of investing. You get the opportunity to learn the fundamentals of investing while actually investing.
Many new investors take advantage of the Auto Stash feature that allows you to automate investing. Just set it and forget it. It has Stash Retire if you want to save for your retirement. Stash lets you invest in more than 400 investments including over 375 individual stocks and 60 ETFs. It doesn't support cryptocurrencies, bonds, or mutual funds.
Stash offers you personalized  guidance and recommendations based on your goals, spending, and values. It focuses more on helping you build a diversified portfolio of stocks and ETFs. It requires you to fill in a questionnaire to understand your risk appetite. Your risk appetite could be conservative, moderate, or aggressive. You can choose portfolios based on your objectives. It also allows you to invest in SRI (socially responsible investing) portfolios.
Robinhood vs Stash: Which is better?
The answer to this question depends on what you want. Robinhood is the app of choice if you want to invest in cryptocurrencies, use margin accounts, or if you frequently trade stocks, options, and ETFs. It's also the better choice for people looking to invest only small amounts of money because it's free to use. Stash is the app for you if you want to build a diversified portfolio, need guidance selecting investments, or you want to invest based on specific themes or values.
Updated on