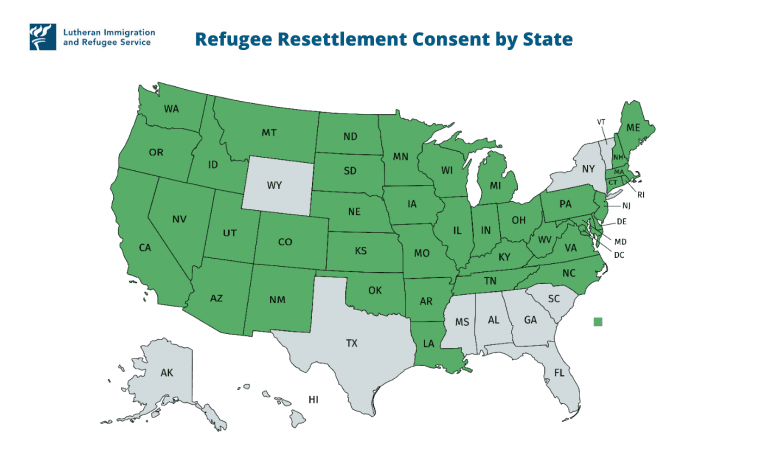 Lutheran Immigration and Refugee Service Update on Refugee Resettlement Consent Process
LIRS has confirmed consent from 39 governors and 86 local governments
Q3 2019 hedge fund letters, conferences and more
Is It A Good Time to Be a Stock Picker? Interview With Worm Capital
ValueWalk's Raul Panganiban interviews Eric Markowitz, Director of Research, and Dan Crowley, Director of Portfolio Management, at Worm Capital. In today's episode they discuss their approach at Worm Capital and where they find opportunities. Q4 2020 hedge fund letters, conferences and more Interview with Worm Capital's Eric Markowitz and Dan Crowley  
BALTIMORE, MD—On January 1, 2020, Governor Larry Hogan (R-MD) publicly released a letter stating that Maryland will continue to resettle refugees. The letter was issued in response to President Donald Trump's executive order requiring explicit consent from states and localities to resettle refugee in their areas.
"We're grateful to Governor Hogan for his decision to stand for welcome and to continue the ongoing work of resettling refugees in Maryland," said Krish O'Mara Vignarajah, president and CEO of Lutheran Immigration and Refugee Service (LIRS). "When I came to Baltimore as a refugee decades ago, Maryland welcomed me with open arms. It's truly heartening to see my home state continue to be a place of refuge for the world's most vulnerable."
Updated Consent Map (as of Jan 2, 2020)
Maryland is the 39th state to consent to refugee resettlement in response to the President's executive order (as of press time). The order, which gives state and local officials authority to block refugee resettlement in their jurisdictions, is currently being challenged by LIRS and co-plaintiffs. A federal court will hear oral arguments related to the case on January 8 in Greenbelt, MD.
Refugee Resettlement map
"While we believe this executive order is illegal and unconstitutional, the overwhelming support for refugee resettlement in this country is deeply moving," said O'Mara Vignarajah. "It is unquestionably true that we have hit a moral rock bottom in terms of the fewest refugee admissions in American history, but I'm inspired and encouraged by the outpouring of compassion and welcome from communities in all corners of the United States"
See the full list of governors, local governments and their letters of consent regarding refugee resettlement here: https://www.lirs.org/refugee-consents-2020
Learn more about LIRS' lawsuit challenging the exeutive order here: https://www.lirs.org/FAQ-executive-order
---
Founded in 1939, Lutheran Immigration and Refugee Service (LIRS) is one of the largest immigration and refugee resettlement agencies in the United States.