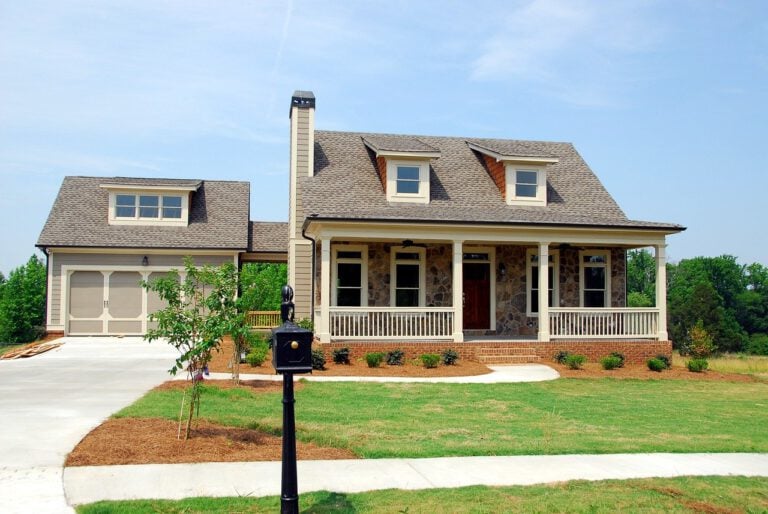 The real estate mobile apps can either make or break a business. It can offer a massive profit to your business. In this blog, I will discuss why real estate apps have become important to make your business successful.

These days, we rely on technology for everything. Whether we need to order food or purchase a dress, technology has dominated our decisions and lifestyle.
Q4 2019 hedge fund letters, conferences and more
London Quality Growth Investor Conference: Buy Dassault Systemes
At this year's inaugural London Quality Growth Investor conference, Denis Callioni, analyst and portfolio manager at European investment group Comgest, highlighted one of the top ideas of the Comgest Europe Growth Fund. According to the speaker, the team managing this fund focus on finding companies that have stainable growth trajectories with a proven track record Read More
When we talk regarding decisions the biggest one for us is selling or purchasing a property. Since technology is developing, it has provided several scopes to the business world and real estate is one of the biggest business industries.
A mobile application for real estate business can transform the world for brokers, agents, and their clients.
In the last few years, many things have changed in the real estate scenario. Where previously realtors had to seal a deal compulsorily, now it has changed with mobile applications enjoying the priority over the realtors.
Whether it's regarding buying, selling or renovating a house, the potential homeowners highly demand the capacity to have the entire data available, no matter where they are.
Why Should You Invest in Real Estate Mobile Apps?
The reason is very simple. In real estate, potential homeowners and buyers are looking for the capacity to assess appropriate data from a smart gadget.
Apart from PCs and desktops, real estate clients are more found doing a study on smart gadgets like tablets and mobile phones, making continuous online searches to make a data-driven buying decision.
Whether it is selling or purchasing a property, or regarding remodeling a house, they prefer using mobile applications to access all necessitous data on the go. Gradually, the real estate sector has adapted to trending and prospective mobile technology trends.
According to the PWC 2017 report on the rising real estate trends, in case real estate agents can't use the current technology strategically chosen by clients, it might yield in the loss of possible scopes.
Likewise, according to statistics, the real estate business is also supporting the global real estate mobile app development.
With mobile technology developing increasingly, real estate app development can help you draw the attention of more clients and offer them appealing deals that they simply cannot ignore.
Developing a user-friendly mobile application for your real estate business can make the market reputation high and enhance your client interaction, with a better impact on your return on investment.
How Can Real Estate Apps Replace The Real Estate Agents?
By providing everything and more than the agents can provide, the real estate apps have taken the place of the agents. Let us see how important real-estate apps can be for business:
Accelerated sales process
Since it's easier to discover a property on a real estate app, it's much easy to accelerate your sales procedure. Mobile apps can speed up the procedure for users.
Mobile apps make it simpler for users to discover the right property at a reasonable rate and thereby, they buy without thinking a lot. It makes the purchasing procedure quick, simple and easy by the purchaser and not for the broker for making specific purchases.
Enhanced client support
Since the real estate business is quite difficult, it needs communication at every point. Communication in this business helps establish a healthy and right connection with clients. A real estate app is enriched with features like direct and constant contact with your clients.
Moreover, it offers frequent updates on the most recent listing and provides other important data associated with the property. In short, these apps help boost interaction and communication with your clients.
A quick search for property
Real estate apps help your clients find houses and properties right as per their choice. The clients can discover the properties as per the area, cost, and they can bring in all the information regarding the property.
This makes the procedure quicker and faster. The apps will offer fast and simple searches that will enhance your user experience and appeal to new promising clients.
Real estate tools
Using real estate tools like mortgage calculators and real estate calculators, troublesome calculations can be easily done.
There are several calculators available in the market feature all finance and real estate functionalities. They are easy to use to estimate rent and PITI, calculate tax savings, purchasing finance costs, and so forth.
Real estate apps help the agents calculate log receipts, tax deductions, track mileage using mobile GPS and add business earning and expenses.
Direct marketing
Real estate apps help businesses function in the real estate domain for directly marketing themselves with no third-party interference. Client communication is much simpler and they are kept engaged properly.
Simultaneously, these apps offer special deals to their users and help target the right audience. Finally, they bring in better revenue and permit the business to keep on progressing.
Exceptional among competitors
Real estate apps help you be exclusive, rare, and different from your rivals. They help you keep yourself updated with the latest real estate business trends.
Moreover, they help you understand the requirements and demands of your clients so that you can offer products and services appropriately. The apps help you understand the complexities of the business and how your rivals are dealing with them.
Elevating the mobile game
Technologies like virtual tours and 3D visualization in the renovations' planning stage help the promising buyers make decisions that have eradicated the need for the physical showrooms.
You will find AR (Augmented Reality) that is regarding covering an online renovation image on the physical world.
Get clients' feedback
Real estate mobile applications help you get feedback from your precious clients so that you can work on them.
You need to make enhancements in your business as per the feedback of your clients as it will help you develop your business and get more promising clients.
Get more promising clients
It's already mentioned that a real estate business needs lots of communication for targeting the right clients.
Rather than sending messages and making calls separately to everybody you must create an app for your real estate business. The app will help you acquire more promising clientele by targeting the right audience.
CRM apps
Several mobile-only CRM apps are there, such as Chime CRM that is a unique lead producer that uses portal ads and Facebook to attract new purchasers.
This specific app helps keep a track of communications to remind the agents when it's time to reach out.
Moreover, it helps the realtors develop their sites, send email campaigns, and view the lead score rankings.
How Realtors Can Reap the Advantages of Upgraded Mobility
Businesses can develop their apps to improve user experience. Rather than copying sites in the app, decide to provide special tools and content. Using mobile applications, improved user customization is made sure alongside more features and better conversion and they can work quicker than mobile sites also.
During meeting a potential home buyer, carry a tablet or an iPad to display them the properties. This is how they can access a property's renovation tools and specifications in real-time. Simultaneously, it displays the buyer that the real estate agent has a good knowledge of the industry trends.
Home buyers can be willing to bring their smart devices along when they visit the homes they want to renovate or buy. Sometimes they might get to know about things on the site that they will not know from a listing otherwise.
It is important to factor these elements into the expense of possibility there on the place. Thereby, applying an offer spares time for the business and also the buyer.
Bottom Line
Thereby, it is clear that real estate apps are very important as they offer numerous advantages to both the brokers and the clients. Hence, real estate businesses should have their applications to grow their business prospectively.
Updated on