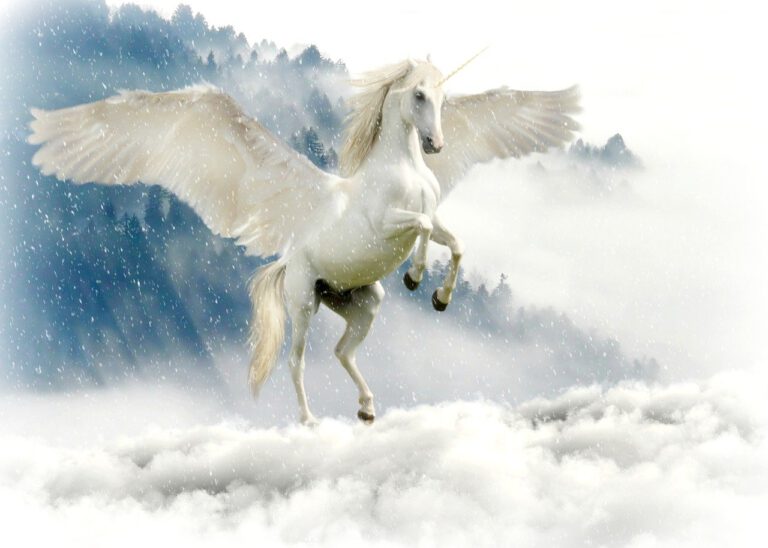 We've been asking ourselves in our investment management shop for some time if we have finally reached the peak of the "unicorn" phenomenon. For those who may be unfamiliar with the concept, it is a term now used to describe a venture-backed private company that has reached a $1 billion valuation before it goes public. The early pioneer in that realm was Google, who went public in 2004 at a $24 billion valuation.
Facebook went public in May 2012 with about a $104 billion valuation. Clearly, Google and Facebook have been successful post-IPO as Google (now Alphabet) is worth almost $980 billion. Facebook is worth about $624 billion. These early multi-billion IPO valuations were a distinct change from the previous IPO paradigm and led the way to a new era of companies waiting to IPO until their valuations were stratospheric compared to the preceding era.
For some context, in March 1986, Microsoft went public and its first trade on public markets was at $21 per share. It had 24.7 million shares outstanding for a total value of about $518 million. This was a big deal for the time, but it's amazing to think that less than 20 years later (even with inflation considered) Google went public with a $24 billion valuation. Take a look at another 1980s iconic tech company: Apple.
ValueWalk's July 2022 Hedge Fund Update: Tiger Cub Hedge Fund Shuts Down
Welcome to our latest issue of issue of ValueWalk's hedge fund update. Below subscribers can find an excerpt in text and the full issue in PDF format. Please send us your feedback! Featuring Andurand's oil trading profits surge, Bridgewater profits from credit, and Tiger Cub Hedge Fund shuts down. Q1 2022 hedge fund letters, conferences Read More
The first tech buble and beyond
Q4 2019 hedge fund letters, conferences and more
That company went public at $14 a share which valued the company at over $850 million. And while that same day the stock traded up to $29 per share for a valuation of $1.77 billion, again, even inflation adjusted, it pales in comparison to the values that twenty-first century unicorns reached. Even though it was over thirty years later that Facebook went public at $104 billion, the dollar hasn't lost its value enough over those three decades to make the comparison even remotely close.
These comparisons are among some of the most successful companies ever launched. And while we can come up with significant reasons to argue that there are other important differences between twentieth-century tech companies such as Apple and twenty-first century "tech" names such as Facebook, we'll save that analysis for another article. What's more concerning is the number of companies in the last fifteen years that have risen to the ranks of unicorn and have not proven that their businesses can ever be profitable (for example, Uber!) or which have just completely bombed altogether and had to close up shop.
In 2015, Silicon Valley biotechnology startup darling, Theranos, began its unraveling that resulted in its once-considered invincible young CEO Elizabeth Holmes and her partner being indicted on criminal fraud charges by 2018. Obviously the Theranos case was extreme in that it was a case of massive dishonesty at best, and outright fraud at worst. We thought it was a sign of a peak in what we have long considered a simply irrational era of crazy valuations. We wouldn't suggest that most unicorns are frauds by any means. However, to our amazement, the list of these continued even in the wake of Theranos.
Peak unicorn in food?
We have now witnessed a number of unicorns who have gone public and struggled mightily, such as meal-kit company, Blue Apron, who was valued at roughly $2 billion in the private market before going public in a "down round" at about a $1.89 billion valuation in 2017, only to now report a string of losses and collapse to a market value of around $115 million. Speaking of food and delivery, meal delivery companies like DoorDash have yet to blow up but we see it as only a matter of time before they do.
Recently, DoorDash raised another $400 million of the almost $2 billion total it has raised -- at more than a $7 billion valuation. Grub Hub and UberEats have similar business models, which have a fundamental problem in terms of paying enough to make them worthwhile, compared to delivery from a single restaurant such as Dominos where the delivery person is already an employee. Does anybody really think this space doesn't have a massive shakeout coming?
And speaking of pizza, how about Zume Pizza? This one says it's going to "change the world" (run, don't walk to the nearest exit when a company's primary business model is described as changing the world!). Zume is using a "platform" for robots to make pizza that will "take care of the people who eat it and make it, and even takes better care of the planet we all love…"! Alrighty then.
Peak unicorn and Softbank
It has raised over $445 million since it was founded in 2015 (according to Crunchbase) the latest of which was $375 million from Softbank (fast becoming the "kiss of death" for anything in which it invests) in November of 2018 at a nearly $3 billion valuation. Of course, this company is also considered a "technology" start up. This month, Business Insider reported that the company laid off 80% of its workers, indicating that its business may be in serious trouble.
One can't talk about the peak unicorn issue without mentioning WeWork, or "The We Company" (as the parent company is called). This company didn't make it to the IPO because investors finally realized the hype was just not panning out. Another Softbank investment fiasco, but they certainly weren't alone in enabling this company that was actually a real estate sub-leasing company parading as a technology company.
More on We fiasco
We heard from contacts in the real estate industry that We Co. was way over-extended in obligations with not enough sub-leases to make the math work. They were asking us if there was any way to "short" this company (there wasn't), and that was long before it spectacularly imploded on the eve of going public. The We Company was set to go public in September of 2019 with a purported $80 billion+ valuation just after Softbank invested with a $47 billion valuation.
According to the Wall Street Journal, the Founder, Adam Neumann described that We Work's mission was to "elevate the world's consciousness" and that he hoped to be "its first trillionaire." However, the company created such a storm of criticism when it released its S-1 filing containing details that raised questions about numerous aspects of WeWork's business model and corporate governance that it ended up withdrawing the S-1 and "postponing" the IPO. Just weeks after the failed IPO, the company was rescued by Softbank valuing it at $8 billion and giving Neumann a sweet deal that left him with nearly $1 billion. Interesting.
Tech bubble to burst?
These stories could go on and on but there is a very significant aspect to the unicorn fiasco that investors need to understand. While crazy (if only temporary) valuations for companies that are not really technology companies at all lure investor funds (led by venture capital firms chasing the latest "unicorn") into such schemes, the capital needs of legitimately innovative and world-changing companies are often being starved simply because they don't have a glitzy CEO or are just not in a "sexy" space. This has real ramifications for human progress.
Companies in life sciences, medical devices, advanced semiconductors and advanced materials such as those associated with nanotechnology are often unable to raise capital, and can "die on the vine" before their breakthrough technologies ever make it to the market. We see this as being one of the most significant issues of the twenty-first century and would suggest that investors need to wake up to these realities.
There is much to discuss on this topic of peak unicorn, so stay tuned for more, as we are just scratching the surface here.
Updated on