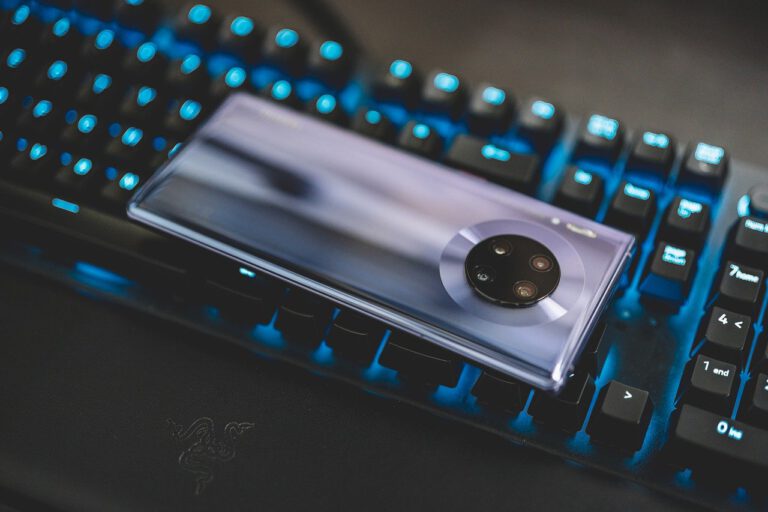 ValueWalk's Q&A with Kurt Jacobs, CBRS Alliance Marketing Working Group Vice-chair and JMA Wireless Director, Markets and Solutions. In this interview, Kurt discusses CBRS Alliance, OnGo's support for 4G and 5G services, key benefits for the retail industry, and the the expected growth of 5G in 2020.

Q4 2019 hedge fund letters, conferences and more
What is the CBRS Alliance?
Founded by CommScope's Ruckus Networks, Ericsson Inc., Federated Wireless, Google, Intel and Qualcomm, the Citizens Broadband Radio Service (CBRS) Alliance is a coalition of over 150 member companies, including mobile operators, cable operators, managed service providers, enterprises and developers of wireless hardware and software solutions. The Alliance's mission is to evangelize 4G-LTE and 5G-NR based OnGo™ technology, use cases and business opportunities utilizing the 3.5 GHz band. The CBRS Alliance coined the brand "OnGo" in reference to the technology and deployments within the CBRS 3.5 GHz band.
Bedford Park Opportunities Fund Q2 Letter: Long Converge Technology Solutions
The Bedford Park Opportunities Fund returned 13.5% net of all fees and expenses in the second quarter of 2021, bringing its year-to-date return to 27.6%. Q2 2021 hedge fund letters, conferences and more   In the fund's second-quarter investor letter, which ValueWalk has been able to review, Jordan Zinberg, the President and CEO of Bedford Read More
Through the creation of detailed specifications and the OnGo Certification Program, the CBRS Alliance has driven support behind the commercialization of OnGo to ensure seamless interoperability for all devices and has forged a new path for wireless connectivity. Starting in September 2019, the first commercial deployments of OnGo networks were rolled out across several industries including hospitality, transportation and retail. The FCC is expected to authorize Full Commercial Deployment of OnGo in early 2020.
How does OnGo tie into 5G?
The 3.5 GHz band can support both 4G and 5G services. Globally, the 3.5 GHz band serves as the predominant spectrum for 5G. While the first commercial deployments in the 3.5 GHz band in the U.S. are 4G, the CBRS Alliance is working to expand shared spectrum standards and capabilities to support 5G devices and applications, with the first deployments expected in 2020. This enables enterprises with ultra low latency requirements, such as Industrial IoT, to increase their investments in OnGo technology today with the knowledge that there is a migration path to 5G, supported by a global ecosystem. OnGo will be a natural segue for enterprises to conduct their operations on a 5G network.
What wireless connectivity challenges are currently inhibiting the retail industry?
In today's retail landscape, brick-and-mortar stores are leveraging technologies such as augmented reality, digital advertising and wireless point-of-sale systems to create a more interactive, personalized experience for consumers.
However, these technologies require retailers to build customized networks that are costly and difficult to manage and maintain. In addition to their hefty price tag, these customized networks require several months for set-up before they can actually be deployed. This leaves retail vendors with a significant amount of time between their investment and their ROI, during which they can lose even more business.
The vast size of retail venues also make it difficult for quality wireless connectivity to remain consistent throughout the entire venue, creating "dead zones" in areas such as elevators or back of stores. Coupled with increasing expectations for reliable, high-speed connectivity, stores are relying on their wireless networks to power their day-to-day operations. A lag in the network can lead to the delay of a sale or stock check, negatively impacting the consumer experience and further encouraging the move to online vendors.
Retail vendors are also faced with the challenge of securing these networks. The implications of failing to secure networks like point-of-sales systems can negatively impact a customer's trust of a retail company and the company's image itself.
How will OnGo help address these challenges?
By boosting the venue's existing Wi-Fi system or building a private 4G/5G system from the ground up using OnGo, deployment time is cut down from months to weeks for wired or cellular solutions. This allows retailers to see ROI faster, as well as digitally transform their business in a timely manner without having to uproot pre-existing infrastructure and disrupt operations.
OnGo's ability to provide a dedicated, high-capacity and low-latency wireless solutions allows retail venue owners to service thousands of mobile users while maintaining seamless wireless connectivity for critical business operations. Private wireless networks also have built-in security that helps solve challenges such as hacking to prevent catastrophic security breaches.
What are the key benefits of OnGo for the retail industry?
OnGo provides a cost-effective and high-performance connectivity solution to make uncompromised LTE-quality (and soon 5G) connectivity readily available for large retail venues.
OnGo also opens the door for retail venue owners to adopt new technologies that improve the customer experience. Artificial intelligence, virtual reality, smart building automation and IoT sensors are just a few types of technologies that can be leveraged to deliver a secure, mobile and unprecedented consumer experience.
For example, the American Dream Retail Complex has deployed OnGo at their 600 acre property with a 3 million-square-foot venue in East Rutherford, New Jersey. OnGo supports American Dream's demands for high-performance connectivity to power wireless connectivity, traffic management systems and video where they previously had to use wires. Near term plans are to incorporate audio and visual operations, special event services, point-of-sale, access control and IoT location-tracking sensors, and more. OnGo has saved American Dream $3-4 million on a high-bandwidth, large area connectivity project with a 90% savings when compared to a fiber optic installation. As OnGo is wireless and supports both mobile and fixed devices of all types, no additional infrastructure is needed for future applications. .
Which other industries will be impacted by this technology?
It's nearly impossible for modern organizations in any industry to operate without relying on some form of wireless connectivity. OnGo serves a multitude of industries including in-building, transportation, hospitality, entertainment and more.
The Dallas Love Field Airport is using OnGo to provide a secure network infrastructure to enhance internal operations. The Dallas metro area public transit system is currently using OnGo to provide a seamless experience for travelers to improve commuting experiences across the operator's system. Other use cases include entertainment and sports venues such as Angels Stadium, and hospitality venues like 7 Cedars Casino where OnGo is leveraged for new connected features such as wireless key entry and mobile gaming.
What do you foresee in the coming 5 year period for the industry?
The CBRS band is estimated to directly contribute as much as $15.6 billion to the U.S. economy, while its actual value to consumers is estimated to be as much as $80-260 billion - but that's just the beginning. While there has been a surge of OnGo deployments in 2019, we can expect to see 160% growth in 2020 according to analyst firm Mobile Experts. This growth will be driven by a wide variety of companies in at least five different business models. With the expected growth of 5G in 2020, OnGo will play a key role in helping enterprises get a jumpstart on their 5G adoption. In the next five years, we'll all look back at 2020 as a major turning point in the wireless market and how retail and experience venue connect to both patrons and their own operations.