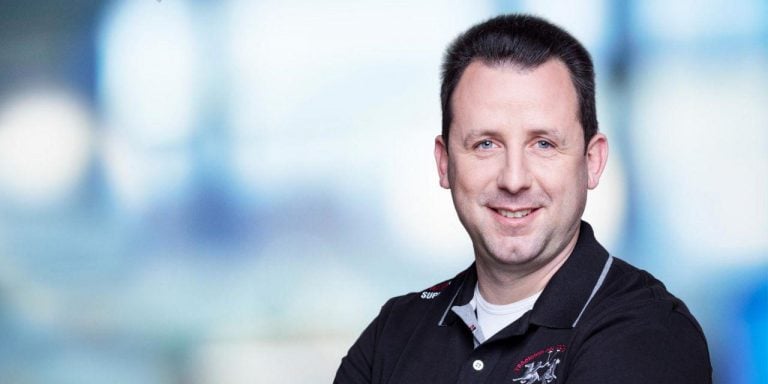 Norbert Goffa is a serial entrepreneur by blood and the co-founder of the ILCoin Blockchain Project. Norbert and his team are working on disruptive technologies to solve the known problems of blockchain technology and make it accessible to everyone. However, things were not as smooth back when he started his career 15 years ago.
"My university group mates laughed at me selling home appliances – and why not because they were all starting promising careers at multinational corporations," Norbert said.

Crypto Hedge Fund Three Arrows Blows Up, Others Could Follow

A few years ago, crypto hedge funds were all the rage. As cryptocurrencies rose in value, hundreds of hedge funds specializing in digital assets launched to try and capitalize on investor demand. Some of these funds recorded double-digit gains in 2020 and 2021 as cryptocurrencies surged in value. However, this year, cryptocurrencies have been under Read More
Q3 2019 hedge fund letters, conferences and more
He soon realized that his true passion was to be his own boss and manage his own time, as opposed to doing static office work, following strict schedules or fixed hours. Norbert claims that he had to develop strategies that worked for him, sometimes through trial and error.
Today, he has many years of experience in business development, communication, marketing and sales. Let's take a look at 10 business rules that helped Norbert achieve his goals.
1. Cooperate with your customer
The most important element of your business is your customer. However, in certain cases  we have to make tough decisions that can result in unfortunate confrontations with partners and customers. An enterprise can make two fundamental mistakes. One is when its owners focus solely on their own ideas and see customers only as a tool. Another is when they try to do everything in their power to satisfy the needs and wishes of the customers. Long-term success, though, always requires partnership. Good customer management is all about having common goals, and it requires cooperation to reach them.
2. Be your own critic
In leadership, self-criticism is of the utmost importance. If someone fails to have it, they deprive themselves of the opportunity for improvement and growth. Mistakes are what carry the greatest value: they are the only tool that will help you find the right direction, be it business or life. I do not believe in fairy tales; success always requires hard work.
3. Think long-term
I have never had too much faith in short-term goals. Reaching successful long-term results calls for time and sometimes comes with hardships that will eventually help you get closer to attaining even better performance. I have never been interested in things that come easy; simply because I got bored of them fairly quickly. One of the most substantial mistakes you can make in business is trying to spend your money before even earning it. Needless to say, those with such an attitude will never get too far in this environment.
4. Work hard
Persistence is one of the paramount aspects in business. If you lack it, you will never reach the most desired goals of yours. To achieve outstanding results, you need to put in some hard work. As for me, there is not a single day in the year when I would not be working; should it be weekends, holidays, birthdays - I always have something to do. Luckily though, it is not a problem for me as I do what I love, and it only takes me a couple of hours to "recharge my batteries". It is only a matter of motivation: once you find your motivation, there will be no more obstacles in your way that you cannot overcome.
5. Embrace change
Change and the ability to change are also of great significance. Building a business in a stiff, rigid manner is not possible since we are continuously facing countless subjective conditions. If one is incapable of change in the fast paced world of modern business, survival will not be an option. I have seen many cases where companies went bankrupt just because the owners could not adapt to the new environment. Many people are afraid of flexibility because for them it means losing control. But the thing is, if you want to control everything at all costs, you are not in the position of power.
6. Learn from your failures
Failure management is amongst the most substantial matters, too, since failing is simply unavoidable in business. There has not been a single company that has grown big without having to face some type of hardship along the way. Difficulties will always be there, but they will only cause problems if we cannot naturally handle them. The basis of mature thinking is the ability to handle both failure and success in the right way; you will want to learn from your failures while being happy about your successes. However, great results will never be the merit of one single person. Behind every outstanding accomplishment, there will always be a team that has given their best to fulfill particular tasks. It's vital to recognize that.
7. Don't fake it, make it
We need to differentiate between real and apparent performances. People that achieve real, true performance always have proper self-criticism. However, this self-criticism can only take place within a healthy framework. Apparent performance, on the other hand, always comes with bragging about other people's results; a true creator never boasts.
8. Know your strengths and your limits
We always need to be aware of our own performance and those fortunate factors that have contributed to our success. It is critical to be able to recognize the circumstances. Too much confidence is one of the biggest mistakes that you can make in a business environment. I have come across many entrepreneurs who overestimated their own capabilities.
9. Listen to intuition
When you are making your most significant decisions, you should consult your intuition. Logic is important, but it often puts you off track and prevents you from ultimately making the best choice possible. Don't be afraid to feel and sense, and handle your feelings and intuitions correctly. Often, it will take some time until your decision gets justified and proven. However, considering long-term objectives is of great importance.
10. Stay calm when making decisions
Making decisions while being angry is something one must avoid at all costs. I have experienced it in my own skin. Ego is a terrible advisor for it is only interested in satisfying short-term needs. Without knowing that and being aware of our own flaws, we will never become successful. Life is all about learning; we simultaneously read and write our own books.
Updated on