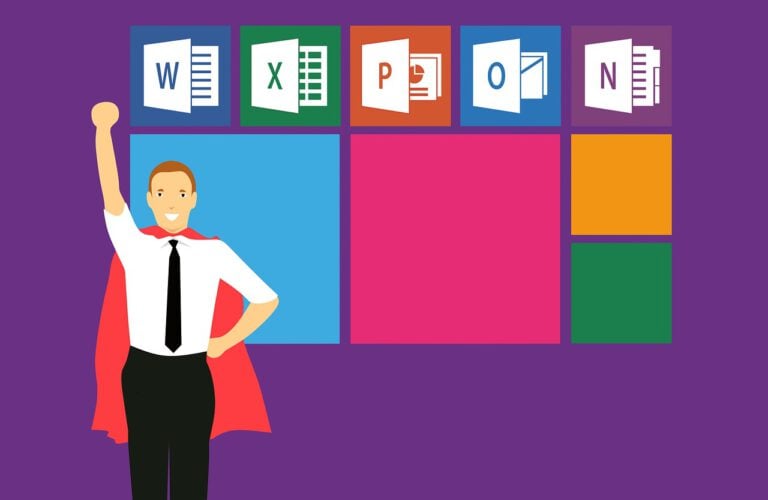 Microsoft has been around for more than four decades. At a time when technology companies are dying faster than ever before, the Redmond-based software giant has remained relevant and useful in the lives of people. It is one of the world's biggest companies with market capitalization of $1.2 trillion. Here we take a look at Microsoft's top 10 largest acquisitions ever.
The Redmond company has made nearly 250 acquisitions in more than four decades of its existence. One of its most successful early acquisitions was Forethought. Microsoft purchased Forethought in July 1987 for $14 million. Forethought's main product PowerPoint was later bundled into Office, and it's still the undisputed leader in the presentation software market.
However, not all of its big-ticket acquisitions were successful. Many of the company's billion-dollar purchases turned out to be duds. The Redmond-giant wrote $1 billion+ check for each of the top 10 deals.
Alkeon expects data growth to surpass 5G's capabilities by 2028 [Q4 Letter]
Alkeon Growth Partners wrote at length on tech stocks and why they are defensive in their recent letter to investors, which was reviewed by ValueWalk. The fund also highlighted 5G and other advanced technologies and the investment opportunities they offer. Q4 2020 hedge fund letters, conferences and more Artificial intelligence and machine learning The Alkeon Read More
10- Fast Search & Transfer (2008), $1.2 billion
Fast was a software solutions company that focused on enterprise search. Microsoft acquired it in April 2008 for $1.2 billion. It's now called Microsoft Development Center Norway. Soon after the acquisition, Norwegian regulators launched an investigation into Fast's accounting practices. As its accounting practices came to light, several experts alleged that Microsoft might not have completed its due diligence correctly.
9- Yammer (2012), $1.2 billion
Yammer was a social network for workplace that allowed people to collaborate on projects, share ideas, and seek feedback. Since acquiring Yammer in 2012 for $1.2 billion, the software giant has folded it into its Office 365 suite of products. Yammer co-founder David Sacks went on to lead the turnaround of HR startup Zenefits as its interim CEO.
8- Navision (2002), $1.3 billion
Founded in 1984, Navision was a Denmark-based accounting software company. Microsoft purchased it for $1.3 billion in 2002. The acquisition gave Microsoft access to its enterprise resource planning software. It has since been renamed Microsoft Dynamics NAV and become an integral part of the Microsoft Dynamics ERP.
7- Visio (2000), $1.4 billion
Visio was a diagramming application software company. Microsoft acquired it for $1.4 billion in 2000. It was one of the Redmond company's biggest deals at the time. The diagramming software has since become part of the Office application tools under the name Microsoft Visio.
6- Mojang (2014), $2.5 billion
This was the first big-ticket deal under the leadership of Satya Nadella. Mojang is the company behind the insanely popular video game Minecraft. Microsoft purchased it in 2014 for $2.5 billion. Minecraft has sold more than 150 million copies across platforms. Microsoft has also brought Minecraft to mixed reality, virtual reality, and classrooms.
5- aQuantive (2007), $6.3 billion
aQuantive was a digital advertising company with a number of ad-tech and marketing products under its portfolio. Former Microsoft CEO Steve Ballmer snapped it up for a staggering $6.3 billion in 2007, hoping that it would help Microsoft compete against Google in online advertising business. In 2012, the Redmond-based company took a $6.2 billion writedown on the purchase of aQuantive.
4- Nokia's mobile phone business (2014), $7.2 billion
Microsoft was losing the battle in the smartphone OS market to Google and Apple. Former CEO Steve Ballmer hoped buying Nokia's ailing mobile phone business for $7.2 billion would give Windows Phone a fighting chance against Android and iOS. Microsoft's Nokia-branded phones came pre-installed with Windows Phone. The deal turned out to be a disaster. Microsoft ended up taking a $7.6 billion writedown on Nokia acquisition. It also laid off close to 8,000 employees, most of them in the mobile phone business.
3- GitHub (2018), $7.5 billion
GitHub is an open-source software development platform. Satya Nadella announced in June 2018 that Microsoft had agreed to acquire GitHub in a $7.5 billion all-stock deal. It's one of Microsoft's largest acquisitions ever, only behind the purchase of LinkedIn and Skype.
2- Skype (2011), $8.5 billion
Skype is an immensely popular video chat service. It was one of the world's most popular Internet communications services when Microsoft snapped it up for $8.5 billion in 2011. Skype is available on almost every major platform, and it has gained a number of new features. But it faces fierce competition from messaging services that have a built-in video chat feature. Microsoft has integrated Skype into all its services.
1- LinkedIn (2016), $26.2 billion
LinkedIn is by far Microsoft's largest acquisition ever. LinkedIn's stock was going through a volatile period, and Satya Nadella sensed the synergies between Microsoft and the world's largest professional networking platform. The $26.2 billion deal gave Microsoft access to more than 500 million users of LinkedIn. The software giant has since integrated a number of its tools such as Dynamics and Office 365 with LinkedIn.