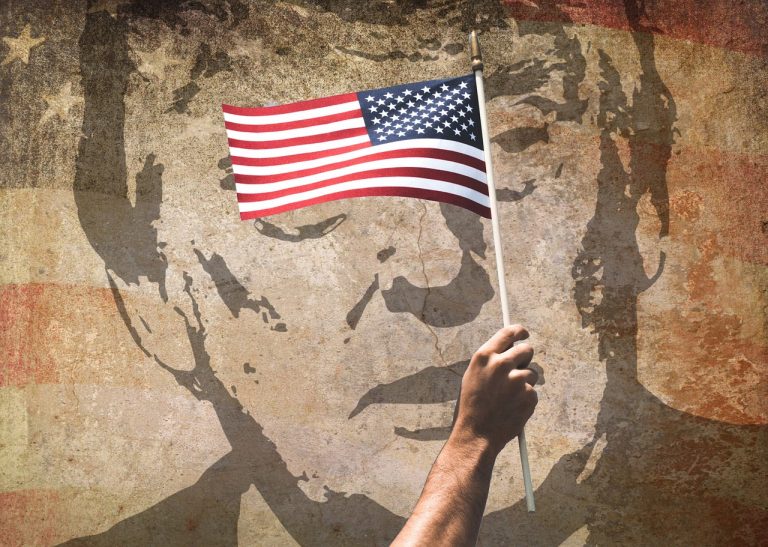 With the U.S. presidential election less than a year away, it is now time to look back at what Trump did or did not do. One of the best parameters that could help gauge Trump's performance is to study job creation under Trump as this was part of his main agenda during the campaign.
Job creation under Trump
Three years back, Trump promised to bring jobs back to the U.S. and create thousands of new jobs in the country. "We will bring back our jobs. We will bring back our borders. We'll bring back our wealth, and we will bring back our dreams," Trump said in January 2017.
To make good on the promise, Trump, in the past three years, has come up with numerous tax cuts and increased spending, which helped in the creation of thousands of jobs. However, his trade war with China and other countries has resulted in financial uncertainty for many companies, forcing them to suspend their hiring plans.
Investing in the Next Generation of Emerging and Frontier Markets with Maurits Pot
ValueWalk's Raul Panganiban with Maurits Pot, Founder and CEO of Dawn Global. Before this he was Partner at Kingsway Capital, a frontier market specialist with over 2 billion AUM. In the interview, we discuss his approach to investing and why investors should look into frontier and emerging markets. Q2 2021 hedge fund letters, conferences and Read More
Last month, Trump said that his administration has created about 7 million jobs and the number is rising quickly. Whether or not this figure of job creation under Trump is correct is a question that many are asking – so let's try to find out.
During Trump's tenure so far, the unemployment rate has dropped to nearly a 50-year low from 4.7% to 3.6%. However, as per a report from USA Today, Trump is also counting the jobs that were generated after the 2016 election but before he took office in January 2017. Moreover, he is not considering the recent downward revision by the Labor Department.
In comparison, during the last 33 months of Obama's administration about 7.4 million jobs were created, or about 223,000 a month.
In the manufacturing sector, about 440,000 jobs were created during Trump's term. However, almost all the jobs came in his first two years.  The employment industry has been stagnant since last year owing to the sluggish global economy and trade war with China.
Did companies that Trump trusted create jobs?
Talking of the specific companies that Trump counted on to boost the job creation, Trump in his first address to the U.S. Congress referred to General Motors, Harley-Davidson, Intel and seven more companies as innovators and job creators. At the time, Trump said these companies would come up with tens of thousands of new jobs and invest billions of dollars in the economy.
Though these ten companies invested billions in new factories and upgrades, they may not have created as many jobs as expected, notes a report from Reuters, citing analysis of capital expenditures and headcounts of these companies since 2017.
As per the analysis, the collective employment at Intel, Sprint, GM, Ford Motor, Harley-Davidson, Chrysler Automobiles, Walmart and Amicus Therapeutics has remained at around 2 million. During the same period, the U.S. employment rate has gone up by 4.5%.
Since Trump took office, only Lockheed Martin and Fiat Chrysler have added an impressive number of new workers. The U.S. headcount for Lockheed has gone up by 15%, while for Fiat it is up by 11%. According to the company's official documents, net addition of jobs at the two companies is 22,800 since the end of 2016.
In comparison, the total U.S. headcount at Ford and GM dropped by about 10,000, or 5%, to 184,000. This drop came despite the two companies investing billions in the manufacturing facilities. Also, Harley-Davidson's latest headcount number is 5,900, a drop from the 6,000 figure at the end of 2016.
Obama vs Trump era
Talking of the full U.S. economy or job creation under Trump, about 193,000 new jobs were added per month in the last three years. However, this is much less than the 224,000 jobs per month created during Obama's last three years.
Some experts are not very satisfied with Trump's selection of companies as well. The total shareholder return of most of the companies has been less than the S&P 500's 47% advance and sector benchmarks. Moreover, only four of these companies have performed better than the benchmark, while five have been behind by 35 points or more.
Harley-Davidson shares has seen a drop of 34% since Trump talked about the company in his first address to Congress. Last year, the company entered into a deal with a Chinese company for making a smaller motorcycle. Trump has also criticized Harley-Davidson for moving some of their production offshore.
Talking of the billions in investments from these companies, experts say though these companies have made big investments, much of this has gone toward upgrades and not toward a net gain in the employees.