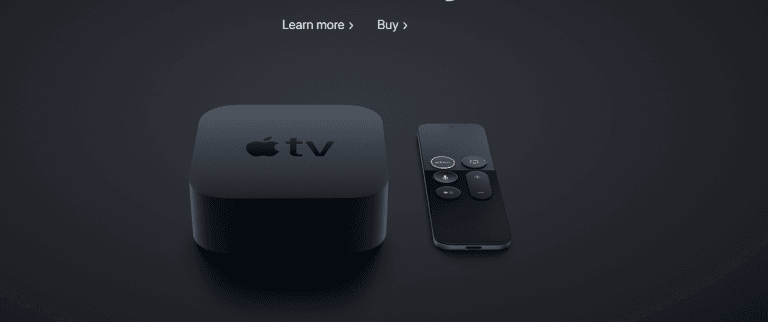 Even though Apple offers almost all the latest and desirable features with its gadgets, there are a few users who want to break free from the OS limitations. Gizmite Design is targeting such users and for the same, has come up with a Breakout Cable to help you jailbreak the Apple TV 4K.
Breakout Cable: how it could help you jailbreak
Gizmite Design's Breakout Cable could help jailbreak Apple TV 4K on the latest tvOS 13.3 firmware version. However, having this Breakout Cable is not the only thing that you need to jailbreak Apple TV. You will need a few hardware tools, accessories and you must know how to use soldering tools.
You will have to shell out about $15 to get the Breakout Cable. The cable is being sold as "Apple TV Standard Breakout Cable" and gives you access to the Apple TV 4K's internal USB port. Apple technicians use the internal USB port for debugging and repair purposes. Also, the same port can be used to put the Apple TV into DFU mode and then jailbreak it.
Corsair Capital Profits From Goldman Sachs' SPACs [Exclusive]
Corsair Capital, the event-driven long-short equity hedge fund, gained 6.6% net during the second quarter, bringing its year-to-date performance to 17.5%. Q2 2021 hedge fund letters, conferences and more According to a copy of the hedge fund's second-quarter letter to investors, a copy of which of ValueWalk has been able to review, the largest contributor Read More
Moreover, to make things easier for you, the cable includes a button to put the Apple TV 4K into DFU Mode. However, one catch with this cable is that it needs some soldering to be installed.
"The standard breakout cable package is everything you need for easy access to the Apple TV 4K's internal USB port and a button to enter DFU," reads the description of the breakout cable.
Talking of the tools, you will need a torx77 screwdriver (to get into Apple TV 4K), kynar wire, lead-free solder and a temperature-adjustable soldering iron. Lastly, you will also need Checkra1n version 0.9.7 or above to get to those parts of the system that are otherwise not accessible.
How to jailbreak Apple TV 4K via Breakout Cable
Once you have all these things ready, first you need to open the Apple TV 4K box, and then, solder the breakout cable to the internal pins. You will need the above tools for this process. Once you are done, you will have to use Checkra1n to jailbreak Apple TV 4K. Do note that it would void your warranty, and if anything goes wrong, it could damage your device.
For those interested in jailbreaking Apple TV, Gizmite has a guide on its website detailing how to install the Breakout Cable and then jailbreak the Apple TV 4K. Also, if you are interested, you might want to buy the cable soon. The Breakout Cable is currently available at a discounted price of $15, but will increase to $25 next week. You can buy it from Gizmite's website.
The checkra1n team added support for Apple TV 4k only last month. Support for Apple TV came with v0.9.7. Along with the support for Apple TV, the update also added support for iOS 13.3. Also, the update fixed an issue that "prevented the GUI from detecting changes in device modes" and also the issue that "caused the GUI to hang when jailbreaking some iPad models."
Why you would want to jailbreak Apple TV?
There are several reasons why you would want to jailbreak your Apple TV, such as:
To access apps and features not supported by Apple.
Play video in formats that are not supported by Apple.
To customize the user interface.
Use Apple TV to install a web browser or as a media center.
Other things that you can't do on a regular Apple TV is permanent app sideloading, play different music in different parts of tvOS, connect a PS or Xbox controller, and you can't load ROMs onto your emulator. Also, you don't get any themes.
If you have a jailbroken Apple TV, you can install Kodi. It is an entertainment hub, which allows you to play most music, videos and podcasts. Also, it supports PVR functionality to help you watch and record live TV. Another useful app you can install on a jailbroken TV is aTV Flash. It allows you to play unsupported file formats, use unofficial apps and browse the internet.