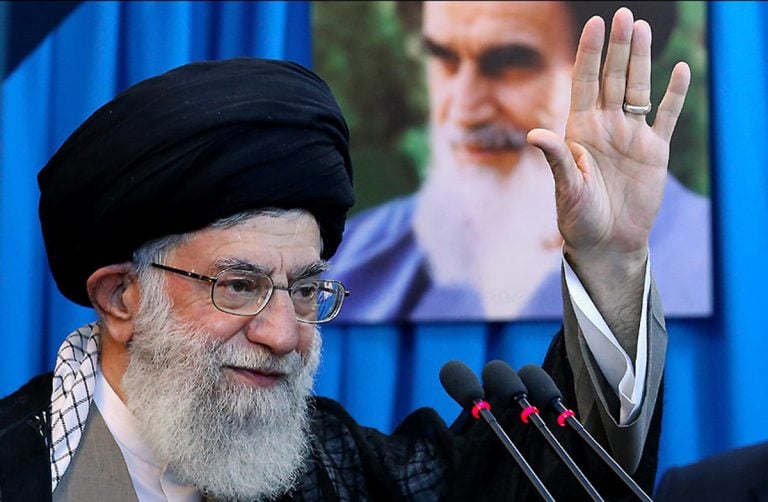 In his first adress in eight years, Iran's supreme leader, Ayatollah Ali Khamenei, delivered a public sermon in which he attempted to rally support after facing public criticism over the downing of a Ukrainian passenger plane. Khamenei slammed the US and European countries, and indicated potential retaliation from Iran's proxies. Below are some expert commentaries on what this all means for the region.
Director, Future Iran Initiative, Atlantic Council
Roubaix Composite February 2021 Net Return +7.87%; YTD Net Return +11.34%
The February 2021 monthly tearsheet for the Roubaix Fund Composite, a fundamental long/short equity strategy focused on small and mid cap U.S. stocks. Q4 2020 hedge fund letters, conferences and more Roubaix Composite Performance Roubaix generated a net return of +7.87% in February relative to the long-only benchmark Russell 2000 Index total return of +6.23% Read More
Q4 2019 hedge fund letters, conferences and more
Slavin reacts: "The Supreme Leader of Iran only addresses Friday prayers at a moment of crisis for the Islamic Republic and its region. The current situation clearly qualifies in the aftermath of the US assassination by drone of Quds Force leader Qassem Soleimani, the Iranian attack on US targets in Iraq and the accidental shoot down of a Ukrainian airliner. While describing the latter as a tragedy and expressing condolences to the primarily Iranian victims and their families, Khamenei otherwise stuck to the hardest of hard lines, ruling out any new talks with the Trump administration, which he derided as a bunch of 'clowns.' Addressing a wider regional audience in Arabic, Khamenei vowed to continue efforts to eject US forces from Iraq and the region as a whole and called the Quds Force, the elite overseas branch of the Revolutionary Guards, 'fighters without borders.'  'Resistance must continue until the region is completely freed from the enemy's tyranny,' he said. Those placing hopes in recent protests in Iran to shake -- or even overturn -- the system underestimate its power and ruthlessness.
More analysis on the goal of the supreme leader
Nonresident Senior Fellow, Middle East Programs, Atlantic Council
Former Deputy Assistant Secretary for Counterterrorism Policy at the US Department of Homeland Security
Warrick reacts: "Those who follow both American and Iranian politics closely couldn't help but note the irony connecting the men leading Iran and United States during this crisis. Both Ayatollah Khamenei and US President Donald Trump are proud to appear uncompromising in public. Both have a history of refusing to admit mistakes, both are under domestic pressures at home, and—as today's Khamenei sermon and the January 14 Trump rally in Wisconsin showed, both find strength speaking before crowds of cheering supporters....Khamenei's sermon on January 17 is significant in that he shows no sign of Iran backing away from any part of its policies—repression at home, destabilizing actions abroad. President Trump's January 14 speech to his supporters was equally uncompromising. The vision that both leaders have for the Middle East is that the other side backs down. This crisis is far from over."