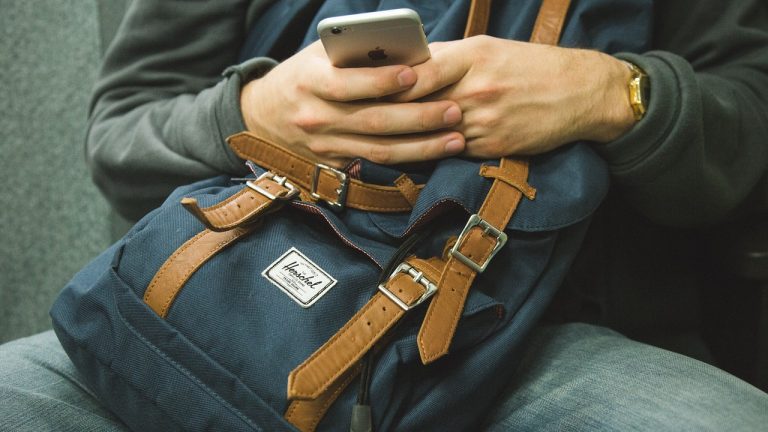 Apple's 2019 iPhones are selling well, and if you are planning to upgrade by selling your old iPhone to Apple (via iPhone trade-in program), then you may not want to do so now. The company only recently slashed the trade-in value for iPhones, iPads and other products by up to $100.
Changes to iPhone trade-in program
Apple has quietly updated its iPhone trade-in program webpage with the new estimated values for the iPhone, iPad, Apple Watch, Mac and other products. In all, the new estimated values suggest that the customers would now get less trade-in value than they would have a week ago. The change was first spotted by MacRumors.
Apple has not yet announced the changes, but new estimated prices are already in effect. The reduction in trade-in values for iPhone and other products is not just for Apple's U.S. online store, but for other countries and regions as well, such as the UK and Germany.
Alluvial Fund May 2021 Performance Update
Alluvial Fund performance update for the month ended May 2021. Q1 2021 hedge fund letters, conferences and more Dear Partners and Colleagues, Alluvial Fund, LP returned 5.4% in May, compared to 0.2% for the Russell 2000 and 1.0% for the MSCI World Small+MicroCap . . . SORRY! This content is exclusively for paying members. SIGN UP Read More
Apple's iPhone trade-in program has been one of the best and convenient ways for users to get the maximum value of their phone. Though the program is still convenient, it now no more gives the best value of your iPhone.
Apple has had this incentive to give more value to old iPhones. Giving more value encourages users to upgrade to new iPhones more quickly. Over the years, Apple has promoted ‌the iPhone‌ trade-in program on its website and retail stores. CEO Tim Cook recently noted that the focus on ‌the iPhone‌ trade-in program has helped to boost trade-ins, with a third or more users who visit the retail store ending up putting their old device in for trade-in.
However, considering impressive sales of the 2019 iPhones, it seems, Apple no more needs to give extra incentive to the users to upgrade. Apple gave no reasons for slashing the estimated values under the trade-in program.
New trade-in values for iPhones and other products
According to Apple Insider, the changes to the iPhone trade-in value took place overnight on January 9, while the new values were effective from January 10. The main changes are to the estimated value of the iPhones, with the biggest loser being the iPhone XS Max.
Estimated price for the iPhone XS Max dropped from up to $600 down to $500, while for the iPhone XS, the estimated price went from up to $500 to $420. For the iPhone XR, the estimated value dropped from $370 to $300. The following are the changes to the estimated value of other iPhones:
iPhone 8 Plus from up to $300 down to $250, iPhone 8‌ from $220 down to $170, iPhone‌ 7 Plus from $200 down to $150, iPhone‌ 7 from $150 down to $120, iPhone‌ 6s Plus from $120 down to $100 and iPhone‌ 6s from $100 down to $80.
Following are the changes to the estimated trade-in values for the iPad:
iPad Pro from up to $290 down to $220, iPad‌ from $140 down to $100, iPad Air from $100 down to $70 and iPad‌ mini from $120 down to $80.
Following are the changes in trade-in values for the Mac:
MacBook Air from up to $670 down to $660, MacBook from $630 down to $610, iMac Pro from $4240 down to $4150, and iMac from $1560 down to $1500. There were no changes to the estimated price of Mac Pro‌ and ‌Mac mini‌.
For the Apple Watch, the estimated price changed only for the Apple Watch Series 4, from $110 the price dropped to $100. For other models, Apple Watch Series 1, 2 and 3, the estimated price remained unchanged at $30, $60 and $70, respectively.
Other places to sell old iPhones
Lowering trade-in value for iPhones and other products mid-cycle is an unusual step from Apple, considering it's just been a few months since the release of the new iPhone. Apple's decision would have surely disappointed many who were still thinking of upgrading to the new iPhone by selling their old device.
Nevertheless, if you want to trade in, there are a few more avenues that can give more value for your old iPhone than Apple. You can consider the following marketplaces: BuyBackBoss, BuyBackWorld, Decluttr, Gazelle, Glyde, ItsWorthMore, NextWorth and Swappa. You can also trade in your iPhone at Best Buy, eBay, and Craigslist.
If you don't want to visit each of these sites separately, you can also use a price-comparison service, such as Flipsy and SellCell. Such services allow you to compare trade-in values from around 20 buyback stores.