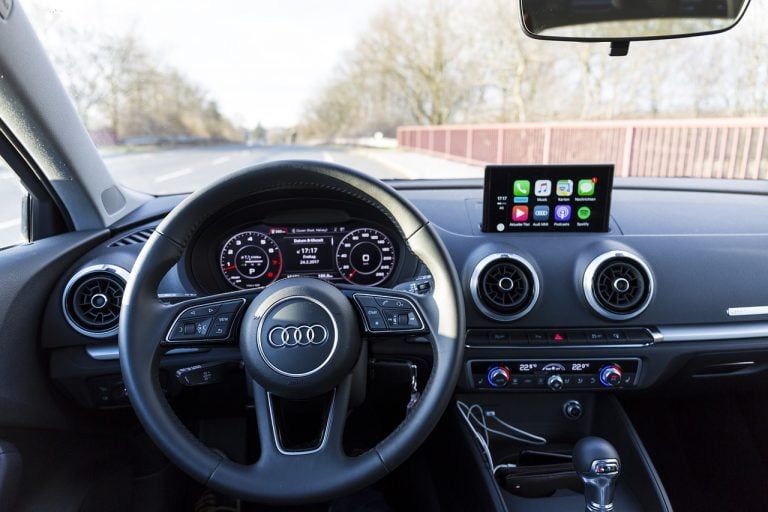 Wireless CarPlay is causing problems for some users, who are reporting audio issues with their iPhone 11 while using it. In addition to the iPhone 11 audio issues, a few other glitches are also being reported.
iPhone 11 audio issues on wireless CarPlay
9to5Mac spotted a large number of complaints about iPhone 11 audio issues with wireless CarPlay. Most of the reports came from those using the technology with their Mini, which is made by BMW. Other reports indicate that the same sorts of issues are occurring with the BMW Series 1 and Honda and Nissan vehicles.
A lengthy thread on the Apple Support forums highlighted the iPhone 11 audio issues with wireless CarPlay. The original post was made in September by someone who said their CarPlay "sounds like an old Vinyl record with a scratch" after they upgraded to the iPhone 11 Pro. It worked perfectly with their old iPhone 11 on iOS 13.1 when they tried it to see if it was just the iPhone 11 Pro causing the audio issues.
This Tiger grand-cub was flat during Q2 but is ready for the return of volatility
Tiger Legatus Master Fund was up 0.1% net for the second quarter, compared to the MSCI World Index's 7.9% return and the S&P 500's 8.5% gain. For the first half of the year, Tiger Legatus is up 9%, while the MSCI World Index has gained 13.3%, and the S&P has returned 15.3%. Q2 2021 hedge Read More
Another person said in the thread that since they upgraded to an iPhone 11 Pro Max, their wireless CarPlay has been skipping. It tends to skip a few times in each song that plays. Still others report that CarPlay sometimes drops the connection with their iPhone 11. In other cases, the feature freezes the screen.
Potential fixes
Apple has not officially acknowledged the iPhone 11 audio issues with wireless CarPlay. At least one person who drives a Mini said the problem was fixed in iOS 13.3.1 Beta 2. It's still too early to know if the beta will fix the problem for everyone, but this is certainly a good sign.
One Apple forum user offered a possible fix in October. They said Apple advised them to reset all the settings and erase all their content and settings and then restore the iPhone from an iCloud backup, but neither of these attempts worked. Instead, they offered a lengthy fix that involves connecting their iPhone 11 to a Windows 1 computer running iTunes.
In iTunes, they clicked the iPhone button and then "Restore iPhone" in the top panel to restore the device to factory settings. This performs a clean install of the operating system. After the device was reset to factory settings, they set it up as a new phone instead of immediately restoring their iCloud backup. Then they removed the current iPhone profile from their Mini Cooper and re-paired the car with CarPlay on the phone. They tried playing music through CarPlay and found that the problem was fixed.
Next, they restored their iCloud backup to get all their settings and apps back. They ran the Erase all Content and Settings function and then restored their iCloud backup. After iCloud was restored, they again deleted the iPhone profile from their Mini Cooper and re-paired it with the device. The music then worked perfectly.
Hopefully iOS 13.3.1 will provide a permanent fix for the problem since not everyone may feel comfortable with this lengthy process.