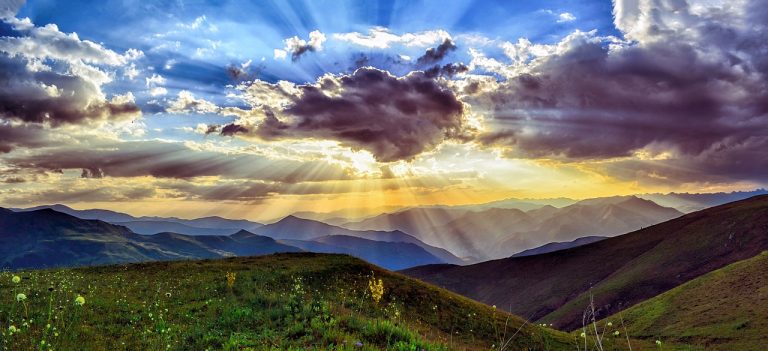 Intuit Inc. (NASDAQ:INTU) Leadership Blasted for Wasting Shareholder Money on Frivolous "Green" Initiatives Related To Environmental Spending

Free Enterprise Project Also Questions TurboTax Parent Company over Its Complicity with the Human Rights Campaign, Which Opposes Religious Freedom
Q4 2019 hedge fund letters, conferences and more
Crypto Hedge Fund Three Arrows Blows Up, Others Could Follow
A few years ago, crypto hedge funds were all the rage. As cryptocurrencies rose in value, hundreds of hedge funds specializing in digital assets launched to try and capitalize on investor demand. Some of these funds recorded double-digit gains in 2020 and 2021 as cryptocurrencies surged in value. However, this year, cryptocurrencies have been under Read More
Mountain View, CA/Washington, D.C. – Intuit CEO Sasan Goodarzi faced tough questions from the Free Enterprise Project (FEP) over the company's wasteful and destructive "green" spending as well as its ties to anti-religious interests at today's annual meeting of Intuit shareholders.
"Intuit investors and customers have reason to be concerned about the company's spending and operations based on the feedback that Goodarzi provided today," said National Center General Counsel and FEP Director Justin Danhof, Esq., who attended today's meeting in Mountain View, California and questioned Goodarzi. "Investors deserve more coherent answers, specifically regarding Intuit's environmental spending and the company's devotion to liberal social causes."
Regarding Intuit's environmental spending and claims that it had reach so-called carbon neutrality, Danhof took the company to task for the manner in which it had done so. He asked:
Intuit claims it has already achieved so-called carbon neutrality by – among other actions – purchasing carbon offsets. Carbon offsets are meaningless. Regularly ridiculed as a way for corporations and the Hollywood elite to cleanse their guilt over production and consumption, even the far-left publication ProPublica wrote last year that:
Carbon neutrality
"In case after case… carbon credits hadn't offset the amount of pollution they were supposed to, or they had brought gains that were quickly reversed or that couldn't be accurately measured to begin with. Ultimately, the polluters got a guilt-free pass to keep emitting CO?, but the forest preservation that was supposed to balance the ledger either never came or didn't last."
…How much shareholder money has the company spent on these worthless offsets that amount to nothing more than green virtue-signaling?
In response, Goodarzi refused to disclose how much shareholder money had been spent to purchase carbon offsets. Goodarzi further claimed that "everything that we do is all in light of making the planet a better place."
"Putting Goodarzi's bizarre messiah complex aside, I suspect that if Intuit only spent nominal amounts on these offsets, he would have said so," noted Danhof. "The fact that he is hiding the number from the investors whose money he is spending raises alarm bells. Shareholders do not invest hard-earned money so CEOs such as Goodarzi can fund personal causes. Goodarzi's answer was as insulting as it was inadequate."
Later, Danhof asked about Intuit's connection to the Human Rights Campaign (HRC). Ostensibly set up to promote LGBT causes, HRC also works to undermine religious liberty, direct corporate philanthropy, influence state laws, advocate in state and federal courts, and influence shareholder proposals. Through its rating system, known as the "Corporate Equality Index," HRC weaponizes corporate America into all of these extreme campaigns. After noting that Intuit has consistently achieved a perfect score on the Corporate Equality Index, Danhof asked:
HRC and environmental spending
To be in line so perfectly with the HRC's index is to say that the company has basically become an advocacy arm of the far left, supporting only approved liberal causes and events, and kowtowing to HRC regarding support or opposition to shareholder proposals. So my second question is this: Given that Intuit operates in lockstep with HRC's far-left, anti-religious advocacy demands, why should conservatives or Americans of faith continue to use your products and services?
To this, Goodarzi only gave a non-responsive answer about Intuit's corporate philanthropy.
Danhof's entire question on environmental spending, as prepared for delivery, is available here. Danhof's exchange with Goodarzi is available here.
"When corporate managers receive the Human Rights Campaign's annual survey used to populate the Corporate Equality Index, we recommend that they throw it in the trash," suggested Danhof. "Companies should operate out of the best interest of their shareholders first and then the comminutes where they operate. They shouldn't operate to appease, or worse support, the anti-religious freedom activists at the Human Rights Campaign."
Today's Intuit meeting marks FEP's second participation in a shareholder meeting in 2020.
Updated on