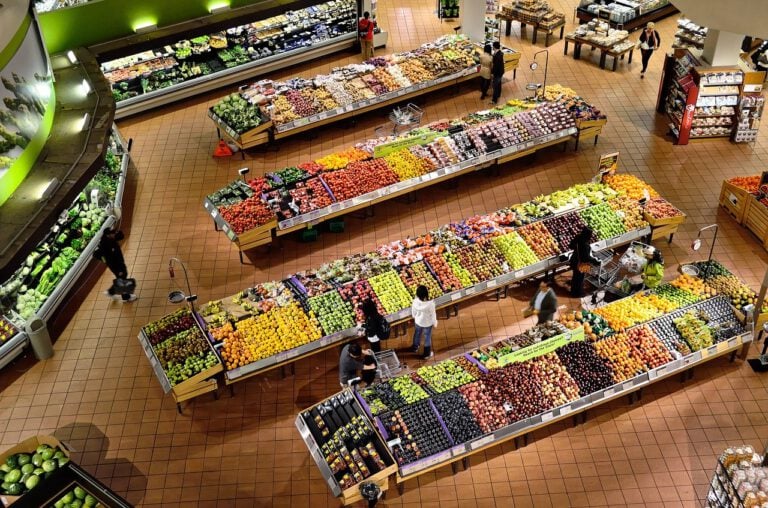 With a majority of today's consumers prioritizing more natural food options, it's no surprise that local, fresh produce is high in demand. Restaurants in urban centers and small towns alike have taken notice of this trend and an increasing number have begun offering fresh, seasonal and local produce, aligning with the "farm-to-table" concept. Grocery stores are the next in line to take note of this shifting consumer preference as they begin to offer innovative new solutions to provide consumers with fresher options.
One of the most notable innovations that recently made headlines is Kroger's new initiative to introduce produce actually grown in the store, so customers can literally hand-pick fresh herbs and lettuce. The pilot program is a partnership with Infarm, a startup based out of Germany that makes modular vertical farms to hydroponically grow nine varieties of lettuce and herbs.
Q4 2019 hedge fund letters, conferences and more
Qualivian Investment Partners July 2022 Performance Update
Qualivian Investment Partners performance update for the month ended July 31, 2022. Q2 2022 hedge fund letters, conferences and more Dear Friends of the Fund, Please find our July 2022 performance report below for your review. Qualivian reached its four year track record in December 2021.  We are actively weighing investment proposals. Starting in November Read More
Stacked in rows in a display case, the produce is grown in nutrient-rich water until it is mature enough to be sold in bunches to customers. Using LEDs and an irrigation system with recycled water, the farms are an environmentally friendly and high-tech alternative to traditional farming.
Why vertical farming is the future
The farms can even be controlled digitally with a cloud-based technology system that allows adjustment of temperature and lighting remotely. Infarm boasts more than 500 installations of these vertical mini-farms in stores and distribution centers around the world, but the pilot program in Quality Food Centers (QFC) grocery stores in Bellevue and Kirkland, Washington marks its first in North America.
Kroger, which owns QFC, has reported that the Infarm partnership was an almost immediate success, with herbs and lettuce selling as fast as the plants are able to mature. As a result of the success of the program, the company announced plans to expand its vertical farming concept to 13 more QFCs in Washington and Oregon by April 2020.
While the vertical farming concept is still in its infancy, it's a promising innovation for the grocery industry for several compelling reasons:
Less waste: Vertical farming uses 95 percent less water, 75 percent less fertilizers, no chemical pesticides and 99 percent less space than traditional soil farming. In total, Infarm's current 678 farms have saved almost one million gallons of water.
Less space: According to Infarm, vertical farming uses 90 percent less transportation than its conventional counterpart, thus reducing costs and environmental impact.
No transportation: Transportation is one of the biggest hurdles for grocery retailers looking to stock the freshest produce. Between controlling temperature in transit, the costs and the environmental impact of transporting produce, shipping produce can lead to lost revenue and spoilage. Vertical farming uses 90 percent less transportation, and Infarm estimates that so far, their vertical farms have saved approximately one million miles in transport.
Updated on