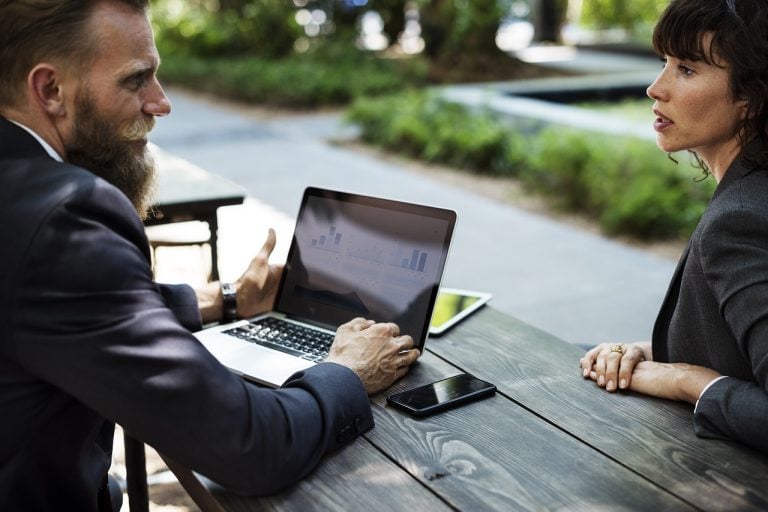 As a new entrepreneur, it's natural to want to be involved in every aspect of your business. From investor meetings to marketing opportunities, it's your first taste of the entrepreneurial world and you should be a part of the experience. However, as time goes on and your business matures, you're going to need to learn how to step aside in order for your business to flourish.
Unfortunately, that doesn't tend to be easy. You see, one of the best things about us entrepreneurs is that we're confident to a fault, even when we perhaps shouldn't be. We all have shortcomings and, as entrepreneurs, these are often reflected in our business. For example, if you're not good at keeping track of money, then it won't be long until the finances become disorganised.
Q4 2019 hedge fund letters, conferences and more
Crypto Hedge Fund Three Arrows Blows Up, Others Could Follow
A few years ago, crypto hedge funds were all the rage. As cryptocurrencies rose in value, hundreds of hedge funds specializing in digital assets launched to try and capitalize on investor demand. Some of these funds recorded double-digit gains in 2020 and 2021 as cryptocurrencies surged in value. However, this year, cryptocurrencies have been under Read More
The difference between a good entrepreneur and a great entrepreneur is having the ability to recognise these shortcomings, understanding it's time to bring in the professionals, even though we're attached to our businesses and find it hard to let go.
I always feel this moment represents a fork in the road. Do you satisfy your ego at the expense of your business, or do you swallow you pride, step back and do what the business needs you to do?
Choosing the former will quickly lead you to a breaking point (or perhaps you'll be able to limp along for a few years before you finally burn out, but I assure you, with the right processes in place, stepping back is always the best decision for your business.
If you suspect you might be struggling to step aside, consider these three ways to turn things around today:
Focus on what your business needs, not what you want
We often hear about how passion is everything in the world of business, but it's not. Passion is just a component.
For example, let's say you own a café. If you're passionate about making designer lattes but 90% of your sales are coffee, it's time to shift your focus to coffee. That's business.
If your favourite product or service isn't the most profitable part of your business, you must make the decision to focus on what is the most profitable.
Stop micromanaging your team
Successful entrepreneurs know it's important to hire experts to keep the company moving forward. Between accountants, bookkeepers, marketing analysts and lawyers, your team is the bones of your business.
Unfortunately, many entrepreneurs have the tendency to micromanage their team because they're scared to let go and let someone else take the reins.
Checking in on your employees is one thing, but what's the point of hiring a skilled team if you plan on hovering over them during every task they're assigned?
This is one area where you must learn to step aside.
Remember: You hired your team for a reason. You must have faith in your employees and empower them to do what they do best for the sake of your business.
Recognize when you've taken your company as far as YOU can
One of the things I've always respected about American business people is their willingness to sell up when the right buyer knocks on the door. Most Europeans don't have that mentality. They cling to their businesses, even when they're no longer profitable.
Not everyone is Jeff Bezos, and it's important to recognize when you've taken your company as far as you can in terms of your own ability; this means getting out of your own way by knowing when it's the right time to sell.
If it's a family business, you might struggle with the sentimental value. If you built the company from the ground up, you might wonder if the new owner will embrace the business as much as you did.
Either way, there's no shame in letting go, taking your hard-earned money and enjoying the fruits of your labour; or, if you're not quite finished with your entrepreneurial journey, taking that money and putting it towards building a new business.
No matter your decision, knowing when you've taken your company as far as you can is all part of getting out of your own way. Stepping back is a gracious way to pay homage to your business and give it the same respect going out as you did going in.
---
About the Author
Giles Cadman is Chairman of the Cadman Capital Group, a multinational alternative investment firm that invests in lifestyles, food & beverage, real estate, and sustainable entrepreneurship.
Updated on