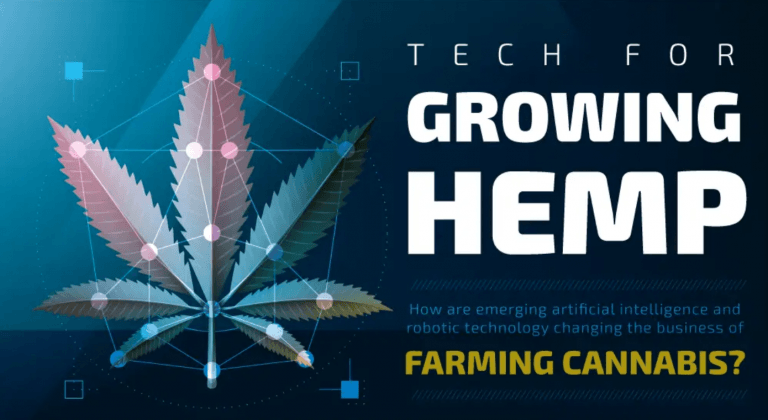 With the help of artificial intelligence and robotics, tech and cannabis – two of the fastest-moving industries – are collaborating. Although artificial intelligence isn't new, using it to enhance cannabis farming is. Furthermore, legal marijuana sales are expected to reach $23 billion by 2025- that's in the US alone. Due to recent technological advancements, hemp / cannabis companies have the opportunity to grow the highest quality product.

To understand how AI & robotics improve hemp, you must understand how hemp is made. To begin, take note that every hemp farmer has a unique growth method. Additionally, hemp planting begins around the end of May/early June, and planting population varies between 1,500-4,000 plants per acre. Over 10 days, seeds are planted into 1-meter rows on flat ground.
How A Weakening PE Market Serves As Another Sign Of A Weakening Economy
Amid the turmoil in the public markets and the staggering macroeconomic environment, it should come as no surprise that the private markets are also struggling. In fact, there are some important links between private equity and the current economic environment. A closer look at PE reveals that the industry often serves as a leading indicator Read More
Q4 2019 hedge fund letters, conferences and more
What is a Hemp Stripper
Here's where robotics comes into play. It would take 40 farmers to harvest 200 acres in 5 weeks. After being harvested, the hemp needs to be stripped and separated from the cannabis plant - which can be done by The Hemp Stripper - a robot needing only 1 human operator. Following this, The Hemp Stripper will strip the plant of the leaves, buds, and extra material. The resulting products are ready to be refined or processed into oils.
With cannabis laws quickly changing, the number of small-scale growers is rising. Their growth methods are similar. Most small-scale growers come up with a designated growing area that ensures space is cool, dry, and light-tight to maximize growth potential. It's important that small-scale growers don't skimp on space to save money as Cannabis plants can grow up to 3x while flowering.
Artificial Intelligence can directly improve cannabis growth in many ways. For instance, AI can run tests at a nonstop, 24/7 rate while simultaneously monitoring the growing system remotely. AI can also find impurities in each individual hemp plants - such as mold, rotting, or decay. Another way hemp farmers use AI is for its capabilities to update and customize growing factors based on individual plants' needs.
Although The Hemp Stripper was previously mentioned, there are many ways robotics can help. Hemp farmers utilize what are called "Learning robotics," which recognize if a certain action achieves the desired result. The information collected by these robotics is stored for the next time it encounters that same situation. In short- robots are used to physically implement the knowledge collected from artificial intelligence.
Hydroponics and hemp farms
Hydroponics is another form of technology used in cannabis growing. In short, hydroponics are marijuana or hemp plants grown by using a solution of nutrients and water. In simpler forms, this could be instrumented through the use of hand-watering pots of inert medium with a nutrient solution. When more complexity is involved, this could look like a system of timers, pumps, and reservoirs.
In the words of Jimmy Chan, CEO of Sugarmade, "Hemp is becoming one of the world's most valuable crops." Robotics and Technology have been proven time and time again to enhance the quality of cannabis plants- benefiting growers of hemp and makers of CBD.
More insights to be gained on the emergence of tech and cannabis in the infographic below.
Updated on