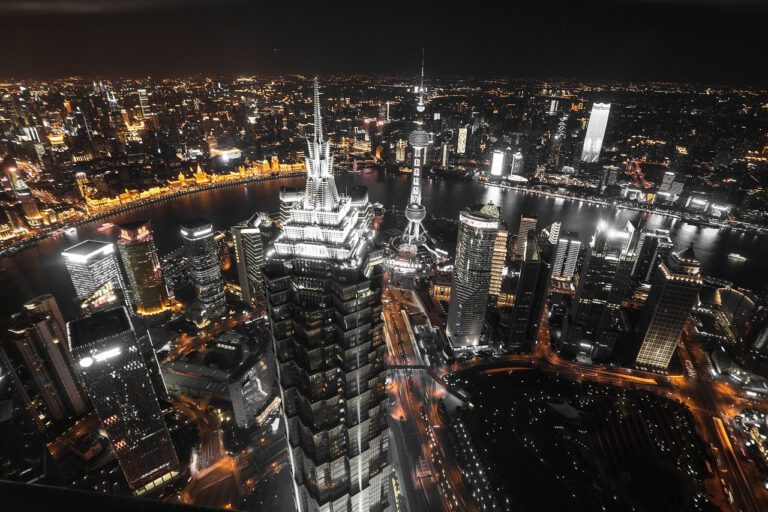 Despite looming anxieties over an extended trade war between China and the US, new data shows that trade between the two powers is returning to business as usual.
Small-to-midsize businesses (SMBs) are increasingly wary over shifting trade landscapes and increasing import costs. Yet, trade with China has increased in November 2019, reflecting the cooling tensions and reduced tariffs in place since the countries reached a Phase 1 trade deal. In fact, business between US and Chinese companies is on the rise.
Q4 2019 hedge fund letters, conferences and more
Consistency is what makes the top 50 best-performing hedge funds so strong
Every month and quarter, multiple reports on average hedge fund returns are released from several sources. However, it can be difficult to sift through the many returns to uncover the most consistent hedge funds. The good news is that Eric Uhlfelder recently released his "2022 Survey of the Top 50 Hedge Funds," which ranks the Read More
US - China commerce recovering from trade war
Since the escalation of trade tensions and increased tariffs that marked 2019, Sino-American trade cooled dramatically. Industries as diverse as agriculture, manufacturing, electronics, and more saw their global supply chains disrupted and business models threatened.
Yet, the tentative truce reached between the US and China in October has encouraged trade between the two countries to resume. Transaction data from Veem, the multi-billion dollar business-to-business (B2B) payment network, shows that in November of 2019, the number of transactions SMBs with China increased by 8.2% compared to the previous month.
Thanks to the de-escalation seen in October, when new American tariffs were suspended and a tentative trade deal was reached, businesses are feeling more confident re-engaging with their Chinese suppliers. Not only are the number of transactions increasing, but the value of US-China commercial dealings is also on the rise. In November 2019, the total value of B2B payments between America and China increased by 13.6% over the previous month, reflecting increasing American optimism about doing business with China.
China on the rise
The increase in American-Chinese trade is further contextualized by commercial activity in neighboring Asian economies, many of whom were benefiting from American businesses seeking to avoid heavy Chinese tariffs. Since the trade escalation began early in 2018, global economies have transformed as businesses were forced to seek new trade partners. Thanks to the phase one deal, cost-sensitive American businesses who were searching for new Asian suppliers have returned to China, to the detriment of economic activity elsewhere in the East.
This past November, American SMBs did 10.7% less business with Hong Kong, 16.6% less business with Japan, and 11.6% less business with Indonesia compared to October. This downturn demonstrates the rapid fire response of SMBs seeking to protect their bottom line with more favorable trading corridors.
Trade cools in select European markets
American hesitation around new business partnerships has not been limited to the Chinese market. Veem's global payment data shows a decline of 13.5% month-over-month trade between the US and the UK from October to November of 2019. Anxieties about recent developments in British politics regarding their exit from the EU has led to a marked decrease in trade between businesses in the US and the UK.
Neighboring European countries have also been feeling the pressure due to threats of severe US tariffs on many of their most profitable exports. Most notably, the US imposed a harsh 25% tariff on wine from France, Germany, Spain, and Great Britain on October 18th following a ruling from the WTO. Consequently, transactions between the US and France have fallen by 36.8%.
Managing healthy cash flow in the age of trade wars
Maintaining financial stability while strengthening international trade relationships with suppliers is top of mind for SMBs around the globe. In these times of uncertain trade climates, businesses need to take necessary precautions to ensure healthy cash flow. For some businesses, the turmoil that recent tariffs have created has been partially soothed by adopting the latest technology in translation, supply chain management, and advanced global network payments. There have been tremendous gains in these areas where businesses can make their operations smoother and their partner relationships stronger. Perhaps more importantly, businesses that foresee risks (such as potential future tariffs) and find alternative solutions can enjoy the advantage of a healthy cash flow. Unfortunately, the global trade climate is far from stable. As trade tensions shift around the globe, so do SMB's activity as they seek to capitalize on new opportunities presented by a changing political landscape.
---
About Veem
Veem is the global payments network built for business. Trusted by more than 160,000 businesses around the world, Veem provides simple, secure, and trackable payments to over 110 countries. Our mission is to help businesses build and strengthen their relationships with suppliers and partners all over the world. Through seamless integrations with popular business applications, Veem provides a revolutionary payment experience.
Updated on