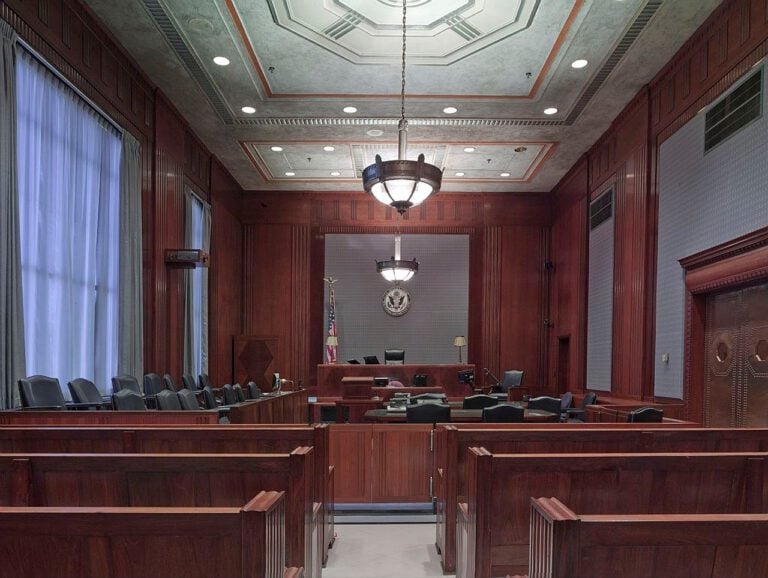 Jury Selection Crucial For Harvey Weinstein Trial – Juror Nullification Possible; Just 1 #MeToo Opponent Could Derail Any Conviction, Even if Warranted by Evidence
WASHINGTON, D.C. (January 6, 2020) – Jury selection in the trial of accused sex criminal Harvey Weinstein which starts today could be crucial, especially since even one juror could legally derail any conviction, despite the strength of the evidence, simply because he (or even she) opposes – and/or wants to send a message opposed to – the growing number of allegations of sexual wrongdoing growing out of the #MeToo movement, says public interest law professor John Banzhaf.
Q3 2019 hedge fund letters, conferences and more
These Are John Buckingham's Stock Picks For 2021
The economy remains in distress, although there are signs of recovery underway. John Buckingham of Kovitz, editor of The Prudent Speculator newsletter, has found that value stocks typically outperform coming out of economic downturns. Thus, he argues that this is an excellent time to be a value investor. Q4 2020 hedge fund letters, conferences and Read More
He notes that many commentators, both males and females, feel strongly that the movement has gone too far, that men innocent men have been changed, that some claims have been exaggerated if not fabricated, and that the movement has adversely affected women in the workplace because men are increasingly reluctant to mentor or even to work closely with them.
Harvey Weinstein case explained
While there is also concern that jurors who are sympathetic to the movement could vote for conviction even if not convinced by the evidence, it take a unanimous verdict of all 12 jurors to convict.
So even if 1 or 2 jurors not convinced by the evidence nevertheless vote to convict, based upon their support for women or because of the influence of the #MeToo movement, a verdict of guilty could not occur unless all 12 jurors - including those others whose votes presumably are based on a fair weighing of the evidence and the law - joined in voting to send him to prison.
But it takes only 1 juror who refuses to go along with the other 11, even if he might be convinced of guilt, to cause a mistrial; a result which is generally seen as a major victory for the defense.
Interestingly, notes Banzhaf, this tactic of "juror nullification," closely related to the better known "jury nullification," is completely legal, and has been sanctioned by the Supreme Court.
Indeed, just a few months ago, the Colorado Supreme Court held not only that jury nullification was legal in a controversial criminal case, but also that activists supporting jury nullification could distribute leaflets describing and advocating it to people reporting for jury duty at a courthouse.
So while Harvey Weinstein's attorneys will no doubt poke holes in the prosecution's far-from-a-slam-dunk case, and even try to convince all 12 jurors that he is not guilty - at least by the difficult-to-satisfy standard of not having been proven guilty beyond any reasonable doubt - they probably will also be seeking to convince at least 1 or 2 possibly sympathetic jurors that a conviction, under all the circumstances, would be unfair or unjust, even if the evidence of guilt is overwhelming.
While the judge will not permit a juror nullification or jury nullification argument to be made openly at trial - especially in light of a controlling ruling made just last month - there are many ways clever counsel can suggest the possibility to jurors without crossing the line of arguing it directly, suggests Banzhaf.
He says this indirect-argument tactic goes back as far as attorney Alexander Hamilton's defense of printer John Peter Zenger which established that truth was a defense to libel.
In that famous case, the judge told the jury that only the court could decide whether the words Zenger admittedly published were libelous or not, and that Hamilton could not argue for jury nullification.
But clever Hamilton argued to the jury that "the verdict will be yours, you ought to refer no part of your duty to the direction of other persons. ... It is your right to do so, and there is much depending on your resolution, as well as upon your integrity."  Upon hearing that argument, the jury refused to convict although the facts of what Zenger had done were not in dispute.
Just last month the U.S. Court of Appeals for the Second Circuit (which includes New York) held that a federal trial court judge could not permit such a jury nullification argument to be made at a trial of a man who recorded a sexually explicit video of a 15-year-old girl.
The girl was aware she was being recorded and was not threatened or forced, but as a minor,  her purported "consent" was not legally valid.  Thus some might regard a conviction under those circumstances as unfair, or as overreaching and/or too punitive.
The majority of the Court of Appeals rejected this, saying "that district courts are not free to permit jury nullification arguments whenever they feel justice so requires - in other words, in any case in which the court strongly disagrees with the government's charging decisions and the attendant sentencing consequences."
However the dissent disagreed: "witnessing what he perceived to be abuse, he [the trial judge] pushed back. I believe that most conscientious jurists would have done the same. I have no difficulty concluding that Judge Underhill was right to do so."
So, concludes Banzhaf, prosecutors will have to guard not only against potential jurors who might be susceptible to unfairness-jury-nullification arguments likely to be made subtlety by defense counsel, but also for stealth jurors (also called "rogue jurors"); persons with an agenda (e.g., opposing #MeToo) who might try to hide it from the court and the attorneys in order to be seated on the jury so they can prevent a unanimous verdict of guilty.
Jury nullification has played a major role in permitting juries to refuse to convict men who had clearly burned their draft cards.  It also permitted jurors to free people charged with marijuana possession if they felt that the government should not punish people for simply using it, and northern juries to refuse to convict abolitionists who had clearly broken the law by assisting runaway slaves.
On the other hand, it was also used all too frequently by southern juries to refuse to convict white defendants of various crimes against blacks, even when the facts were clear.
It appears that jury nullification played a major if not controlling role in many recent criminal verdicts involving varied defendants including: D.C. Mayor Marion Barry (who was shown on a videotape smoking crack); penis-slicer Lorena Bobbitt; the Menendez brothers (Trial 1); subway shooter Bernhard Goetz; Iran-contra figure Oliver North; former Philippines first lady Imelda Marcos; New York black activist Al Sharpton; reputed mob boss John Gotti (early trials); and the beating trials of Reginald Denny as well as Rodney King (Trial 1).
Many also believe that jury nullification was the reason why a jury refused to convict O.J. Simpson of murder, especially after Johnnie Cochran was able to subtlety suggest it to them by arguing that they should vote their consciences rather than being bound by the law and the judge's instructions; i.e., that they should decide guilt or innocence "where you don't do violence to your conscious (sic), but you do the right thing. And you are the ones who are empowered to determine what is the right thing."
The phrase "Do The Right Thing" was, not coincidentally, the title of a Spike Lee movie, well known to most black jurors, in which viewers are asked to decide whether a frustrated black teenager who threw a garbage can through a window was justified; with Lee arguing that black viewers would never even question it.
So, when the Harvey Weinstein trial begins, it will be interesting to note if questions posed by either counsel are designed to test if potential jurors might be susceptible to the idea that they should refuse to vote "guilty" if they believe that such an outcome would be unfair or unjust under the circumstances, or if third parties outside court  - like those in Colorado - will try to educate jurors about their rights to ignore the law and vote their consciences.