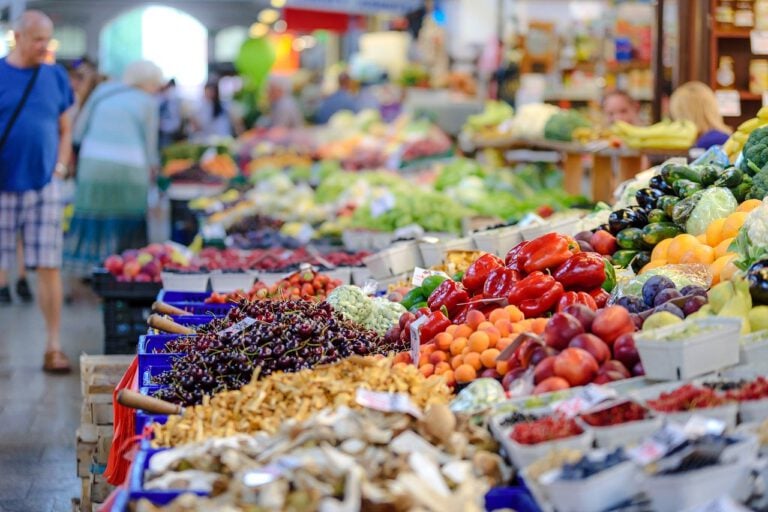 Most modern shoppers can't fathom the effort that went into stocking the kitchen in the past: when you needed meat, you went to the butcher and bread only came from the bakery, making grocery shopping a time-consuming affair. With time and innovation, modern supermarkets emerged as a one-stop shop for all the goods that end up on the dinner table. This was a revolution in consumer convenience, and it seems that a similar revolution is occurring today with the emergence of grocery ecommerce. Where the introduction of the supermarket completely transformed shopping habits, grocery ecommerce is positioned to do the same in today's era.

While consumers have embraced the convenience of being able to browse a web page instead of wander store aisles, grocers have been reluctant to get on board, with only 8 percent of grocers generating 70 percent of the growth in ecommerce. While setting up an online shop for a smaller grocery store may seem like a daunting task, there are plenty of tools available to grocery retailers of all sizes to set up an ecommerce solution that integrates with existing POS systems, payment gateways, delivery and fulfillment. With ecommerce projected to reach $100 billion during the next three years, now is the time to begin thinking about how this trend will impact your business in the future.
Q4 2019 hedge fund letters, conferences and more
How A Weakening PE Market Serves As Another Sign Of A Weakening Economy
Amid the turmoil in the public markets and the staggering macroeconomic environment, it should come as no surprise that the private markets are also struggling. In fact, there are some important links between private equity and the current economic environment. A closer look at PE reveals that the industry often serves as a leading indicator Read More
Grocery ecommerce tips
When thinking about implementing an ecommerce solution, consider the following points:
It's a sales driver: The convenience offered by ecommerce can attract new customers, increase order frequency as well as order value. Generally, if a customer has a good experience shopping somewhere three times, they will become a loyal customer. If a grocer can provide a top-of-the-line ecommerce experience, they can cement themselves as a customer's go-to grocery retailer.
User experience is key: A complicated or time-consuming ecommerce experience is the first thing that will drive customers away, so retailers need to understand that simplicity and user-friendliness is imperative. Intuitive features like product suggestions based on order history will set a store apart. Continuous improvements are another vital component of running an ecommerce site, as new innovations in ecommerce technology are always emerging. The easier and simpler your ecommerce solution is, the more likely it is to retain customers.
Go mobile: The majority of consumers are researching and making purchases on their phones today more than ever. More than 90 percent of ecommerce purchases are made through a mobile app, and it is likely because it's a convenient way to shop on the go. Ecommerce retailers need a branded mobile app that is recognizable and memorable. A good mobile grocery shopping app will have customers associating the store with making their lives easier.
Manage customer relationships: As grocery ecommerce is still relatively new, some shoppers may need to be incentivized to change their shopping habits to include online orders. If a customer goes more than 5 weeks without a new order, it's possible those customers are at risk or lapsed. If order frequency is monitored, at-risk customers can be approached with coupons or loyalty incentives to entice them back.
Updated on