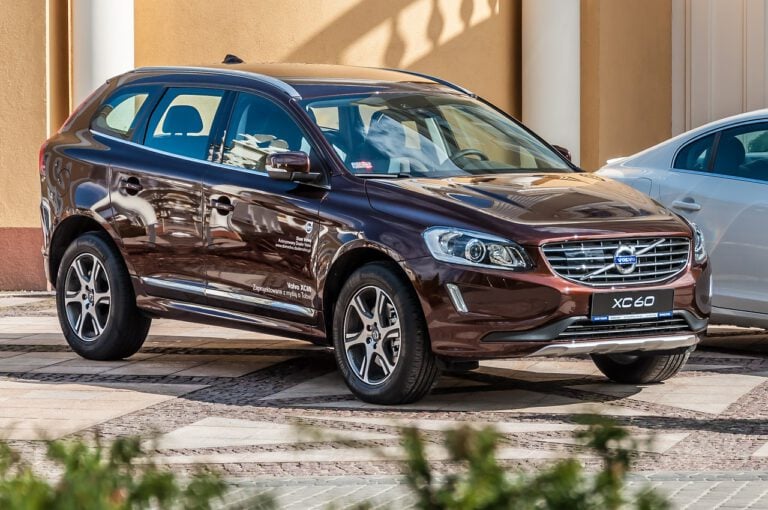 "A man who wants to lead the orchestra must turn his back on the crowd." – Max Lucado
Many companies would love to increase sales volume and margins, have greater efficiencies and employee engagement and significantly reduce employee turn-over. How can these things be done without breaking the bank? By thinking different!
Q3 2019 hedge fund letters, conferences and more
Here are the basics of a Training FUNshop we conduct on a powerful method of thinking different to accomplish these goals and more.
Qualivian Investment Partners July 2022 Performance Update
Qualivian Investment Partners performance update for the month ended July 31, 2022. Q2 2022 hedge fund letters, conferences and more Dear Friends of the Fund, Please find our July 2022 performance report below for your review. Qualivian reached its four year track record in December 2021.  We are actively weighing investment proposals. Starting in November Read More
By the way, even though this article is written with business owners and managers in mind, this simple method can be applied by anyone - regardless of position. Want to find better solutions? Use this process.
First, think about each aspect of your company and industry. Subjects include but aren't necessarily limited to:
Recruiting
Employee Retention
Training
Marketing
Sales
Administration
Finance
R&D
For each category, write down statements that you KNOW to be true about the process. Then ask yourself:
What is the opposite of this statement?
In what ways might that work to improve efficiency and effectiveness?
Below are some examples of statements of 'truth' and how Going Opposite helped to make a big improvement.
Finding Employees Who Fit
Statement: We find qualified people and hope they resonate with our mission and fit into our company culture.
Go Opposite: We have a mission and company culture and we only hire and retain people that value them.
How can this be done? What if we implemented a program whereby we pay people to leave after a trial period? That way, only people who really want to be part of our company mission and culture will stay. This will improve our employee engagement and productivity.
Does it sound crazy to pay people to leave? This is exactly what Zappos does! After a trial period they offer their new hires money to leave the company. Last I checked it was up to $2,000. It was so successful for Zappos that Amazon (which bought Zappos in 2009) has followed suit and even upped the stakes. Based on length of tenure, they will pay people up to $5,000 to quit.
The result is those who forego the offer are the ones who value being part of the company mission and culture more than a one-time chunk of money. This process has dramatically improved employee engagement and saved money over the long run.
Discovering Better Products
Statement: Our research and development teams work on creating new and better products.
Go Opposite: Other people's research and development creates products for our company.
Could a company utilize the power of a connected world to find new products rather than only developing them internally? This is what one of the biggest corporations on the planet does! Procter and Gamble has had an open innovation web site (www.pgconnectdevelop.com) since the year 2000. On that site, they state:
P&G aims to partner with the world's most innovative minds—from individual inventors and small businesses, to Fortune 500 companies—to deliver on the company's most challenging opportunities.
Throughout their storied history until the late 1990's P&G was of the mindset that, 'if it's not invented here, we're not interested'. But, they found that philosophy was no longer the best way to serve their customers or their company. So, they went opposite!
Did it work? Six years after launching the site, there was an article published in Harvard Business Review that told the story. Consider the quote below from that article.
The model works. Today, more than 35% of our new products in market have elements that originated from outside P&G, up from about 15% in 2000. And 45% of the initiatives in our product development portfolio have key elements that were discovered externally.
Perceiving A Better Way
Statement: National Football League teams huddle up before every play.
Go Opposite: National Football League teams don't huddle up before every play.
While the Go Opposite sentence above is a pretty mainstream N.F.L. practice now, when Sam Wyche introduced this concept as Head Coach of the Cincinnati Bengals in the late 1980's it was extremely radical because it was completely opposite of what everyone else was doing. At the time, some people ridiculed him and his no-huddle offense by referring to him as 'Wacky Wyche'.
But, for a time, that no-huddle offense gave the Bengals an incredible advantage. No other team was doing it and opponents had few ideas on how to defend it. Partly as a result of this Go Opposite strategy, the Bengals won the AFC Championship in 1988. They lost in the Super Bowl to the NFC Champion San Francisco 49ers, but that 'wacky' innovation changed the game forever.
Supreme Elegance
Speaking of football, consider this supremely elegant example of this principle. A few years ago, Volvo wanted the visibility of advertising on the Super Bowl. There was only one problem; they couldn't afford the cost of running an ad there. Most companies would take that as an accepted fact and resign themselves to it.
We can't afford to advertise on the Super Bowl.
But, watch the two-minute video below to learn what was done.
Video Credit: Starter Daily YouTube Channel, Cannes Lions 2015 - "Volvo Interception" by Grey New York
For the folks at Grey who developed this strategy, what they knew to be true would have been:
Statement: Car companies advertise their own cars on the Super Bowl.
Go Opposite: Car companies advertise for Volvo on the Super Bowl.
As opposed to saying, 'that's impossible', the Go Opposite statement would have been followed by the question;
In what ways could other car companies advertise for Volvo on the Super Bowl?
The campaign they developed clearly emanated from that kind of thinking. And, it is brilliant, don't you think?
How can you make this method work for you?
If you are reading this, take the time to think about each aspect of your business or job. Write down what you 'know' to be true and consider Going Opposite. Use this in a team environment and make a game out of it. For every statement, come up with the exact opposite and then ask those in attendance:
In what ways could this opposite work to help improve what we're doing?
Challenge people to come up with as many ideas as possible about how it could work. This can help you see many ways to gain a competitive edge!
Final Note:
Most high achievers are action oriented. This bias toward action can take one to the top. However, remember this. Even the strongest person with the sharpest ax eventually gets tired and the ax gets dull.
Take time to sharpen your ax by Going Opposite!
---
About the Author
The founder of SpearPoint Solutions, LLC, Bob's professional background includes over three decades of experience in sales, leadership and training. He uses that experience and innovative thinking to develop business strategies that help organizations get unstuck. He also facilitates training on methods of thinking more creatively that can help any business or nonprofit thrive in the today's economy.  Among other accomplishments, Bob is the inventor of the innovative/creative thinking game, What's the BIG Idea?™, author of the personal achievement book, Discovering Your Greatness and the book of innovative strategies and how to create them, 101 Freaking Brilliant Business Ideas: And Ten Ways YOU Can Create Your Own. He is also the host and chief innovator of the Out-THINK the Competition podcast.
Updated on