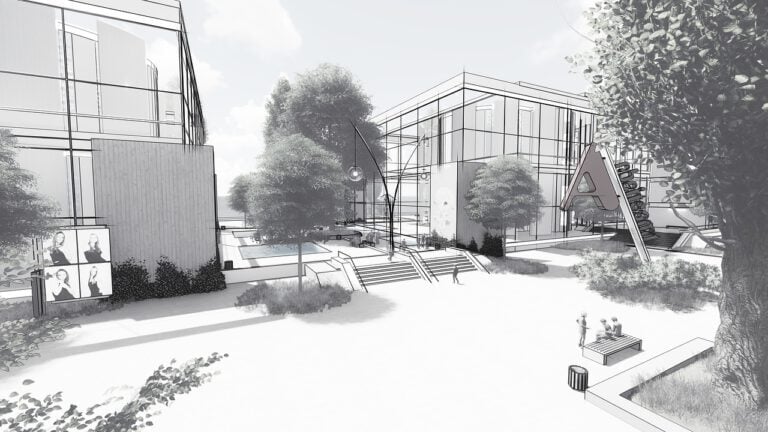 ValueWalk's Q&A session with Jesse Coors-Blankenship of Parkway Venture Capital LLC. In this interview, Jesse discusses his background and his generative design startup called Frustum Inc. He also discusses if we are in a 1999 type of environment for VC and if SoftBank's investments are like dotcom mania. Explains if there is a difference between a real product with cutting edge tech versus hype, AR and VR technology, and enhancing our nation's mobility and energy efficiency.
Q4 2019 hedge fund letters, conferences and more
Can you tell us about your work in Generative design and background?
I started out in the architecture industry and later, in my graduate research at Columbia University Graduate School of Architecture Planning and Preservation, I was able to branch into computer science which allowed me to explore AI's applications in architecture and engineering. This work and other work in computer aided design (CAD) is what became known by the CAD industry as generative design. During this time (2010-2013) I was also a professor at Columbia University, teaching students how to design with generative design. It was a very formative time for this new technology and people were experimenting.
Consistency is what makes the top 50 best-performing hedge funds so strong
Every month and quarter, multiple reports on average hedge fund returns are released from several sources. However, it can be difficult to sift through the many returns to uncover the most consistent hedge funds. The good news is that Eric Uhlfelder recently released his "2022 Survey of the Top 50 Hedge Funds," which ranks the Read More
It was very fun, but there really was no single holistic software application that any designer or engineer could use to design in a generative way. At the same time, big corporations wanted to deploy my research in new product initiatives, like the Airbus 2050 Concept Plane which was a project I was excited to be involved with as the lead optimization engineer. As that project concluded, I realized there was an opportunity to make a generative design software application in the mechanical engineering segment of CAD. It simply didn't exist and I saw enough market demand for it.
That's when I founded my generative design startup Frustum Inc. Fast forward five years later, I sold the company and technology to PTC for $70 million. During these five years I became more confident in generative design's applicability in the architecture vertical in the CAD market. This is what led me and my partner at Parkway, Gregg Hill, to invest in Testfit Inc.
When did you start your firm and what does it do?
I founded Parkway Venture Capital LLC (Parkway) in January 2019 with my partner Gregg Hill, who comes from a strong background in real estate and proptech. He was the president of a privately held REIT, as well as an angel investor in Frustum Inc. We founded Parkway with proceeds from Frustum's acquisition, and started deploying capital in companies that map to how we see the future emerging in the next 5-10 years.
Do you think we are in a 1999 type of environment for VC or are there differences now?
I think our time is wholly unique in that each startup and each VC is on their own island. We can, of course, learn from the past, but the emergence of the internet and the .coms is a wholly different world from the one we are in now. The world we are in now has other challenges which need to be solved by technologies that could become as revolutionary as the internet. While the emergence of the internet was an information quantum leap, AI could be an automation quantum leap. The connectivity we have now really drives home the challenges we face each day that can be solved by technology. So, I think we see a greater call to action from startups to solve problems, and also a greater flood of private equity into startups because the growth potential is very material.
What about Softbank are we seeing dotcom type of mania with their investments?
No I don't see it as dot com mania, just poor decisions. For it to be a mania, more VC's would be behaving similarly. I just see them deploying capital without a strong thesis. It's not like the VC industry as a whole is behaving in that way.
What types of companies do you invest in?
SaaS, AI, energy, advanced manufacturing, proptech, contech and medtech.
How do you do due diligence in private equity style investments?
There are many facets, but at a high level we boil it down to a few themes that have to do with our investment thesis in each sector: confidence in exponential market penetration in a high growth market, disruptive technology, team dynamics and what we call the "grit factor." Gregg and I believe a lot can be accomplished with grit, and we like entrepreneurs who are unflappable and optimistic.
How do you differentiate between a real product with cutting edge tech versus hype?
We run a thorough tech due diligence, which involves an internal scientific and engineering report. Sometimes we bring in a trusted 3rd party to help in our understanding if we can't fully surmise from our interactions with the company. A benefit of this part of our processes is that it helps build trust with the founders and can be a tell-tale of how well we will all work together.
How can an outsider evaluate Generative design tech? Can they or do LPs need to trust their VC fund managers?
There should be a very good amount of trust between a fund's LPs and the general partners. That usually is based on past successes and continued results of the general partners. Without either one of those factors I don't know if a fund can even be raised effectively. Further, if an LP is doing his or her own research extensively, then that person really should be making his or her own investments directly at a certain point.
How do you value a new currency or asset like bitcoin?
Fintech is not a sector we cover. But Bitcoin poses risks to our LP's, so we make sure that our portfolio companies are not allowed to harbor money in crypto and we do not use crypto currencies at Parkway. I think the inherent value of crypto is rooted in its transaction anonymity and obfuscation. I doubt it can be audited and therefore I don't think it has mass appeal or governmental support, so its market is limited and volatile. To the extent crypto can help existing banking back offices operate more effectively and safeguard information, it will be adopted and that could be a likely expansion of the crypto market.
What about other big technologies?
We are very interested in AI. We value it on its disruptive potential in established markets and how it can evolve new market segmentation.
I recently read that seven times as much money is going into AI as is being invested in blockchain - is that rational or are investors missing something?
Money is flowing into AI because it promises to be the most disruptive technology since the internet. It's rational from our perspective.
Can you define for us what AI means? Is it just a fancy way of saying a computer program?
AI will come in waves of technological breakthroughs. Right now, machine learning (ML) is driving the definition because it is the latest achievement in the field. At Parkway, we are a little more traditional in our definition of AI. We see it as any software that can perform a trained person's task faster and more effectively. It is very hard to imagine what AI is if not a computer program. It gets into the singularity topic, which is interesting to think about, but is not VC territory at this time. We strictly focus on near future opportunities and not on research projects.
What purpose would it have, what problems would it solve?
The purpose of AI, like any new breakthrough technology, should be to make human life better in measurable ways. In Medtech, doctors could use AI to more effectively diagnose illness and more effectively determine paths of treatment. In business, the C-suite could use AI to achieve better predictive forecasting models on based off of internal data lakes. Additionally, in this first wave of AI I think we will see incremental improvements in many areas of business and life.
The more digital our world becomes, we run the risk of losing comprehension of what is going on around us. AR and VR technology is a great way to remove the cognitive load of mapping our understanding of digital things to the physical world. Imagine looking at a robot's physical motion with an AR overlay that reveals the area of movement it goes through. In this example, factory workers would be safer if they had this digital information displayed to them with AR.
Are any of the above bubbles? Why or why not?
No, I don't think so. For any of these to be a bubble there would have to be an overwhelming sense of mania and competition. Right now there is not enough private equity. In our opinion, we would like to see more startups funded.
New public infrastructure and regulation for autonomous driving and eVTOL would be an exciting step to enhance our nation's mobility and energy efficiency.
Final thoughts?
The future is what we make it. I hope Parkway helps to make our future brighter.
Updated on