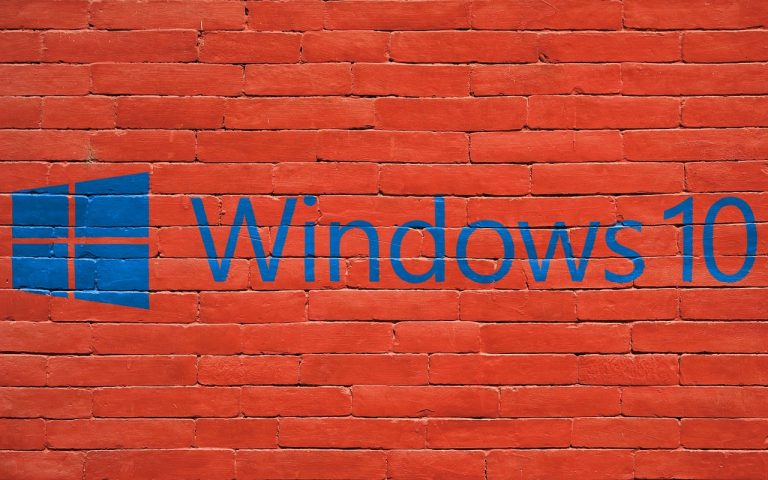 Support for Windows 7 is now officially over. This means Windows 7 users still hanging on to their favorite OS need to move on now. However, if you are unable to move on because you don't want to spend the money on Windows 10, then there is some good news for you. Microsoft, it seems, is still encouraging users to upgrade to its latest OS by offering a free Windows 10 upgrade.
Free Windows 10 upgrade offer still working
Windows 7 users now won't be getting security updates, fixes or technical support from Microsoft. This leaves your PC is at greater risk from viruses and malware. Thus, your only option now is to upgrade to Windows 10.
If you visit Microsoft's website, the Windows 10 Home operating system is listed at $139. However, you don't have to spend anything, as Microsoft's free Windows 10 upgrade offer that officially ended in 2016 is reportedly still available.
Khrom Capital Up 61% In 2020: Buys This Pandemic Winner [Exclusive]
Eric Khrom's Khrom Capital returned 61% net of fees and expenses in 2020, according to a copy of the firm's full-year letter to investors, which ValueWalk has been able to review. Q4 2020 hedge fund letters, conferences and more Following this return, since inception 13 years ago, the fund has returned 877% gross vs. 255% Read More
After the release of Windows 10 in July 2015, Microsoft came out with a free upgrade offer for the Windows 7, 8 and 8.1 users. That offer technically ended in July 2016, but over the years, users have reported that they are still able to upgrade to Windows 10 free.
Talking of how that offer still works, it is because of Windows 10's first November update in 2015. With the update, Microsoft allowed the Windows 10 installer disc to accept the product key for the Windows 7 or 8.1. This allowed users to clean install Windows 10 by entering their product Windows 7, 8, or 8.1 key during the installation.
Once you entered the key during the installation, Windows 10 would then send the key to the Microsoft servers, which after validating the key, grant your PC a "digital entitlement" or "digital license" to use Windows 10 for free. Even if you did not enter the key during installation, you could enter it later as well by going to Settings > Update & Security > Activation.
Back up your files and data
Though this free upgrade offer that worked on the above mentioned process technically ended in 2016, the process still works the same way on the latest version of Windows 10 as well. So, if you have a valid Windows 7, 8, or 8.1 key (that has not been used to upgrade to Windows 10) you can use it to get the "digital license" to use Windows 10 indefinitely on a PC.
So far, there has not been any comment from Microsoft over the availability of the free upgrade offer. Considering this loophole has been available for years and Microsoft still haven't closed it, it wouldn't be wrong to say that Microsoft is intentionally allowing users to upgrade to Windows 10 for free. It is also possible that Microsoft could disable it soon. So, if you still haven't upgraded to Windows 10, you can use this loophole to do so free of cost.
The process to upgrade to Windows 10 for free is quite easy. You will be able to upgrade from Microsoft's site provided your PC supports the minimum requirements for Windows 10.
Before we detail the process of the free Windows 10 upgrade, you should be aware that the upgrade could delete your settings and apps. Though there is an option to retain your files and personal data, the difference between the OS (Windows 7 and Windows 10) is so much that it may not be possible to retain all your existing apps.
Thus, it is recommended that you take note of all the apps you use, so that you can install them later. However, if you are upgrading from Windows 8.1, then all your data and apps would remain intact.
How to upgrade to Windows 10
Now let's go through the steps to upgrade to Windows 10 for free if you have a licensed and activated copy of Windows 7, Windows 8 or Windows 8.1 Home or Pro:
Step 1: Go to the Download Windows 10 website.
Step 2: Click on the Download tool and then Run under the Create Windows 10 installation media.
Step 3: Select Upgrade this PC Now. If you want to upgrade a different PC, then select Create installation media for another PC, and save the files.
Step 4: Follow the on-screen instructions.
Step 5: Once the process completes, you will get a digital license for Windows 10. You can view the license key by going to Settings > Update & Security > Activation.
That's it! A point to note is that if you have a Windows 7 or 8 Home license, then you can update to the Windows 10 Home only. And, if you have a Windows 7 or 8 Pro, then you get the Windows 10 Pro.
It is recommended that you sign in with your Microsoft account. Doing so will associate the Windows 10 key to your Microsoft account. This could come in handy in the future, making it easy to reactivate the digital license if you reinstall Windows 10.