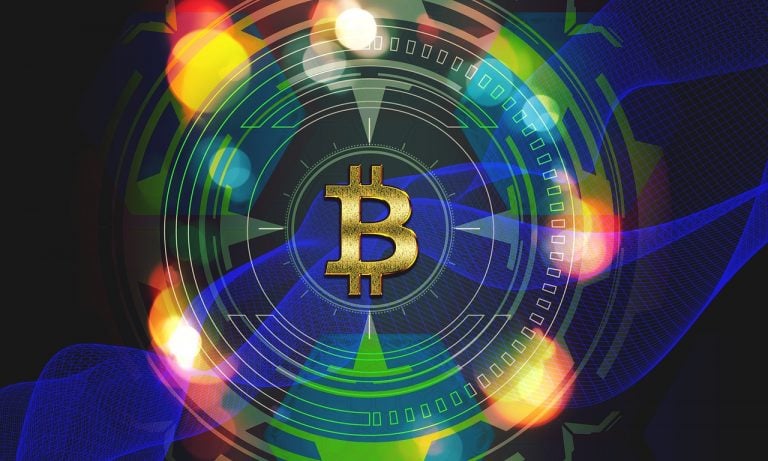 The founding fathers of blockchain technology are meeting with government leaders at the U.S. Capitol because governments are in danger of falling behind the global private sector.
[REITs]
Q3 2019 hedge fund letters, conferences and more
Robinhood 2021 Conference: Cathie Wood discusses her investment process with Lee Ainslie [Exclusive]
ARK Invest is known for targeting high-growth technology companies, with one of its most recent additions being DraftKings. In an interview with Maverick's Lee Ainslie at the Robinhood Investors Conference this week, Cathie Wood of ARK Invest discussed the firm's process and updated its views on some positions, including Tesla. Q1 2021 hedge fund letters, Read More
On January 31, 2020, Congressman Darren Soto (FL-09), Co-chair of the Congressional Blockchain Caucus, is hosting one of the largest government-blockchain events in history at the United States Capitol. Congressman Soto, along with the Government Blockchain Association, (GBA), is hosting The Future of Money, Governance & the Law.  This event will bring together business innovators from around the globe to share with national and international government leaders how blockchain and cryptocurrency technology can ensure transparency, accountability, and efficiency to all governments. The GBA's industry frontrunners will talk innovation, market forces, global trends and use cases that are important to governments and are critical to our understanding of The Future of Money, Governance, and the Law. Stepping away from the deeply divided partisan atmosphere on Capitol Hill, policymakers and the private sector will address how to solve local, national, and global challenges.
Topics the founding fathers of blockchain will discuss include:
Elections Accessibility and Security
Global Adoption, Banking, and Regulation
Government Service Delivery, Interoperability, and Integrity
National Security and Competitiveness
Preparing for the Future
Protecting Property, People, and Communities
State and Local Implementation and Regulations
The Keynote founding fathers of blockchain speakers include:
Timothy Draper– Regarded as one of the most successful venture capitalists in the world, and one of the most powerful and influential people in Silicon Valley. His most prominent investments include Baidu, Hotmail, Skype, Tesla, SpaceX, AngelList, SolarCity, Ring (company), Twitter, DocuSign, Coinbase, Robinhood (company), Ancestry.com, Twitch, Cruise Automation, and Focus Media. In July 2014, he received wide coverage for his purchase at a US Marshals Service auction of seized bitcoins from the Silk Road marketplace website. Draper is a major proponent of Bitcoin and decentralization.
Daniel Larimer– One of the leading innovators, engineers and thought leaders in the blockchain space. He is the co-founder of an array of successful blockchain companies, most notably the decentralized exchange BitShares, the social media network Steemit, and Block.one, publisher of the EOSIO protocol. Recognized as an industry pioneer, Dan is one of the most high-profile figures in the blockchain arena, having garnered a decade's worth of entrepreneurial and technical experience in the field. At Block.one, he is the lead architect behind the EOSIO software, which is engineered to run highly scalable blockchain applications. He is an alumnus of the Virginia Tech Department of Computer Science, where he currently serves as a guest lecturer and curriculum advisor.
Scott Stornetta– One of the founding fathers of blockchain technology who co-authored the first mention of a blockchain architecture in a 1991 publication. Satoshi Nakamoto's whitepaper, "Bitcoin: A Peer-to-Peer Electronic Cash System," cited Stornetta's work three times out of the eight references. The famous industry-defining white paper was essentially built on Stornetta's concepts about disrupting the fin-tech industry, which has affected blockchain technology for the last thirty years.
Other Speakers Include:
Albert Forkner, Banking Commissioner, Wyoming Division of Banking
Amelia Powers Gardner, Utah County, UT, Finance, Internal Audit, and Elections Office
Bill Rockwood, Congressional Staff, Office of Representative Darren Soto
Donald Kersey, General Counsel, Office of the West Virginia Secretary of State
Elizabeth Tanner, Director, Business Regulations (Cabinet Member), Rhode Island
Gerard Dache, Executive Director, Government Blockchain Association
James McDowell, Senior Securities Analyst, Alabama Securities Commission
Ksenija Cipek, Head of Tax Risk Analysis, Ministry of Finance, Tax Administration, Republic of Croatia
Lesly Goh, Senior Technology Advisor, The World Bank
Ron Kim, Member, New York State Assembly
Russel Castagnaro, Director of Digital Transformation, Colorado Governor's Office of Information Technology
Sindhu Bhaskar, Chairman, and CEO, EST Capital Switzerland
Shawnna Hoffman, Chair, U.S. Commodity Futures Trading Commission's (CFTC) Distributed Ledger Tech. and Market Infrastructure Subcommittee
For more information about this event, please go to the Event Page or contact Bill Rockwood at [email protected] or Gerard Dache at [email protected]