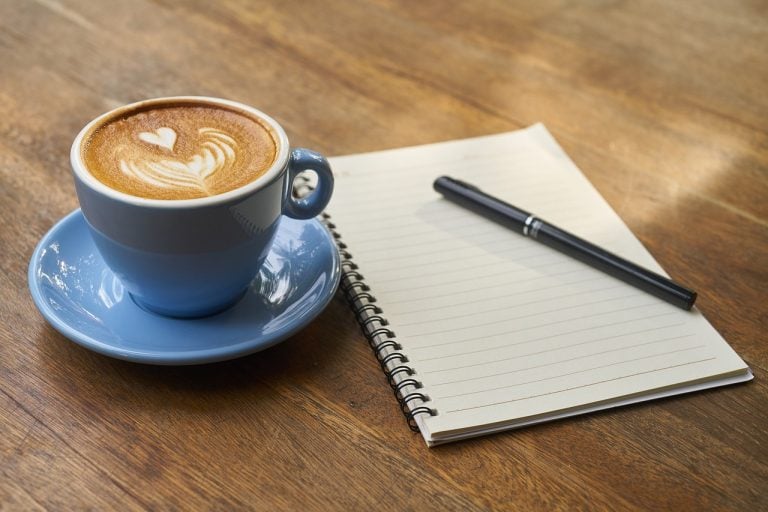 Starting your own business is not difficult. It is much more difficult to develop it and make it profitable. At some stage, it may seem that you have reached the limit: your company is no longer developing, and it's time to sell it at its peak. However, this is not always the case. Below are three stories of American brands once sold by their creators for practically nothing, but which today earn billions of dollars of profit to new owners, leaving their previous investors kicking themselves.
Starbucks
In 1971, three old friends, English teacher Jerry Baldwin, history teacher Zev Siegl and writer Gordon Bowker, decided to open a grain coffee shop. They were inspired by Alfred Peet, the owner of Peet's Coffee, who taught the trio his own unique method of roasting beans.
Hedge Fund Launches Jump Despite Equity Market Declines
Last year was a bumper year for hedge fund launches. According to a Hedge Fund Research report released towards the end of March, 614 new funds hit the market in 2021. That was the highest number of launches since 2017, when a record 735 new hedge funds were rolled out to investors. What's interesting about Read More
Starbucks was formed on the cult of coffee. All of the company's employees were required to know how to properly prepare the drink and to teach buyers the same. But buyers were not in abundance. Back in those days, people had lost their taste for instant coffee, but were still not accustomed to ground coffee. As a result, the sale of semi-finished coffee products, which many people did not know how to prepare, was very modest.
The change began in 1978 when the founders of Starbucks met Howard Schulz, who was then an employee of Hamamaplast, the Swedish manufacturer of household appliances. Schultz became interested in purchasing a large batch of coffee grinders in Seattle and decided to go there. Impressed by the approach and enthusiasm of the Starbucks owners, Schultz for over a year tried to get a job with them, convinced of the huge potential of the company and the need to open more stores. Conservative by nature, Baldwin, Bowker and Siegl believed rapid growth would kill the company. Schultz then changed tactics. He agreed to gradual development and got a job at Starbucks as marketing director for half the salary he received at Hamamaplast.
Despite all his efforts, the company grew extremely slowly. A fresh solution was needed, and Schulz found it in Milan in 1983. Drawing on the experience of Italian coffee houses in which people could not just drink coffee, but also spend time in a cozy atmosphere, he introduced latte and cappuccino  to the Starbucks menu. The move allowed him to triple his sales. This gave Schultz the idea of opening a chain of coffee shops in the Italian style, but the Starbucks' owners turned down the proposal. Shultz was annoyed and quit. He took a loan of $1.6 million and opened his own network of iI Giornale coffee houses, which played live music and sold coffee, which could be bought to take away.
Without Schultz, it became difficult for the founders of Starbucks to manage the company. As a result, in 1987 they were forced to put up for sale all six stores, a roasting shop and the brand itself. Taking another loan, Schultz bought the company and became its sole owner. Using a franchised development model, aggressive advertising and a wide assortment of coffee of varying degrees of roasting, over the next 13 years Schultz opened 3,500 coffee houses around the world, achieving a total annual revenue of $2.2 billion.
In 2016, Forbes magazine included Howard Schultz on the list of the richest people in the United States with a fortune of $2.9 billion. The founders of Starbucks sold him their business for $3.8 million. Without Schulz, Starbucks would have remained a small coffee shop in Seattle.
Facebook
The world's largest social network, Facebook, was founded in February 2004 by 20-year-old Harvard student Mark Zuckerberg. He obtained $15 thousand to develop the company from his Brazilian classmate Eduardo Saverin. Zuckerberg said the money would be spent on servers to maintain the site, which he planned to develop. Saverin agreed. He was rich and attended classes at Harvard dressed in business suits. As many believed, including Zuckerberg himself, Saverin had ties to the Brazilian mafia.
Facebook made a splash at Harvard and gradually began to spread to other universities. The site was developing so fast that, already in April 2004, Saverin, Zuckerberg, and third sophomore Dustin Moskovitz, joined them and officially registered the company.
Six months later, Mark and Dustin moved to Palo Alto, where they continued to work, and Severin left for New York City to practice at one of the largest US investment banks, Lehman Brothers. From that moment, relations between partners began to deteriorate. Life in Palo Alto and New York was very different. So were the interests of Zuckerberg and Saverin.
The first thunder struck when Saverin, without agreement with Zuckerberg, launched an advertisement on Facebook. Moreover, it was for his personal project – the job site Joboozle. Mark was furious. He wrote to Saverin:  You developed Joboozle knowing that at some point Facebook would probably want to do something with jobs. This was pretty surprising to us, because you basically made something on the side that will end up competing with Facebook and that's pretty bad by itself. But putting ads up on Facebook to advertise it, especially for free, is just mean. "
The final rift between Zuckerberg and Saverin was due to the growing need for Facebook to obtain funding. Silicon Valley investors lined up to give money to Zuckerberg, but could not do this without the consent of Saverin, as one of the co-founders. At the same time, Saverin himself refused all cooperation. In a conversation with Moskowitz, Zuckerberg wrote: "He had to set up the company, get funding, and make a business model. He failed to accomplish all three tasks…"
With the advent of Sean Parker, who managed to attract investment, Zuckerberg finally became convinced that Saverin is no longer represented the values of Facebook. In order not to depend on his signature, it was decided to create a new company and redistribute its shares in such a way that Saverin received nothing.
On July 29, 2004, the new company TheFacebook.com was registered in the state of Delaware. It absorbed the old company, and Mark Zuckerberg became her sole director. Eduardo Saverin personally transferred to him intellectual property rights and voting rights.
In January 2005, Facebook issued 9 million shares, which eroded Saverin's share from 34% to 0.03%. The outraged Saverin sued, but after five years of litigation, he managed to win back only a 5% share. Given the rapid development of Facebook, this was sizeable, but not as much as shares controlled by Zuckerberg.
According to Forbes, in 2017, Saverin's fortune was $10 billion, Zuckerberg's $70 billion. It's hard to say what Facebook would have been and would be if Zuckerberg had followed Saverin's lead and left his share in the business.
Firefly Aerospace
If the two previous stories already have the status of successful business cases, then the story around the aerospace company Firefly is still being written.
The company in 2014 was founded at its own expense by American engineers led by Thomas Markusic, who previously worked for SpaceX, Virgin Galactic and Blue Origin. The startup was called Firefly Space Systems. He was first based in California before moving to Texas.
Two years later, Virgin Galactic said that Markusic had used some of its designs. The charges turned out to be baseless, since Virgin did not present direct evidence and lost the trial. This imbroglio was blamed for the loss of the venture's main investor, which led Firefly Space Systems to bankruptcy.
Assets, licensing agreements and patents of the bankrupt company in 2017 were bought by the Noosphere Ventures venture capital fund. The company was renamed Firefly Aerospace and its owner was a businessman of Ukrainian origin Max Polyakov.
Now the company is not only developing light launch vehicles, but also has two launching facilities at its disposal, one provided by NASA and the other at Vandenberg Air Force Base made available by the U.S. Airforce Firefly Aerospace.
Having overcome bankruptcy, Firefly became a successful, solvent company with more than 300 employees and profitable technology development contracts for the space technology industry with NASA, the U.S. Air Force, Rocketdyne, Airbus, etc.
Two years after the sale of the company, its former owners Michael Blum and P.J. King filed a lawsuit against their ex-colleague and current CEO Thomas Markusic. They claim that Markusic deliberately led the company to bankruptcy. But Firefly has its own point of view.
"When the updated Firefly coped with difficulties and succeeded in the space startup market under the leadership of Polyakov and Markusic, former owners Michael Blum and P.J. King seem to be trying to extort a share in the company's success, using unfounded claims," Firefly said.
Time will tell how this story will end, but for now, despite the claims of the former owners, Firefly Aerospace is steadily preparing for the launch its Alpha rocket, scheduled for the first half of 2020.
***
Seattle's three coffee gourmets, former Zuckerberg companion Eduardo Saverin, and aerospace investors Michael Blum and P.J. King were afraid of change, refused to give dedicate themselves to their business and for various reasons sold their shares, which they subsequently regretted. The trains they once created had already left the station.
Updated on