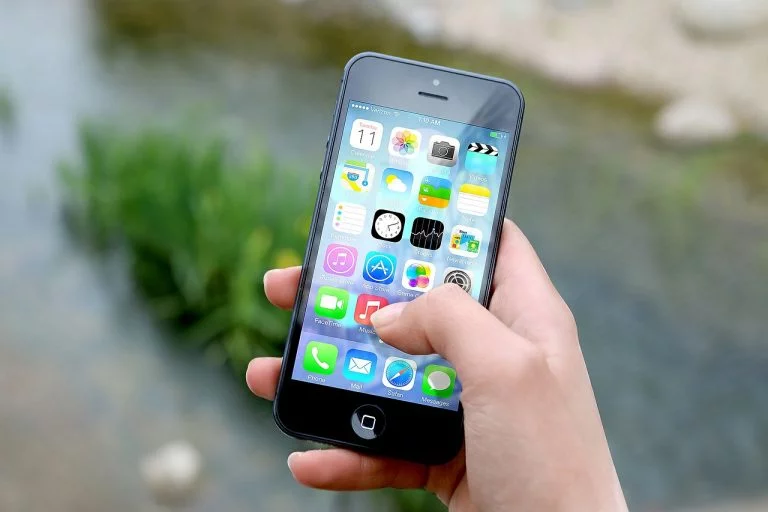 Whether you have the latest iPhone or any older iPhone model, a microphone issue could mar your iPhone experience. In fact, a microphone issue defeats the very purpose of using a phone as people can't hear you when you make or receive a call. However, there are a few tricks that can help you to fix an iPhone microphone issue.
Check if microphone is working or not
If your iPhone's microphone is not working, there are quite a few things that you can't do on your iPhone, such as making a phone call, FaceTime chat, record videos and more. There could be many reasons why your iPhone's microphone may stop working. For instance, there could be an issue with Bluetooth, iOS is out-of-date, issue with an app, or something is blocking the microphone.
You can fix iPhone microphone issues in most cases. But, before we detail the tricks, you should first test the microphone. There are different ways to test the microphone:
Q4 2020 13F Round-Up: Notable Hedge Fund Changes Including Pabrai, Abrams, Price, Klarman And More!
Below is our 13F roundup for some high profile hedge funds for the three months to the end of December 2020 (Q4). Also check our screener for more detail! Q4 2020 hedge fund letters, conferences and more The statements only include equity positions as 13Fs do not include cash and debt holdings. What's more, the Read More
Using Voice Memos – open the Voice Memos app from the Home screen and be sure that your fingers are not covering the microphone. Now tap on the record icon and say something. Once you have finished recording, tap on the red button and play back the recorded voice. You won't hear your voice if there is an issue with the microphone.
Siri – speak to Siri and ask her any question. If Siri does not answer your request, it means there is an issue with the microphone.
Camera app or FaceTime – another way to check the microphone is to use the video feature on the Camera app or FaceTime to record the audio. Record your voice and check if you can hear it back clearly.
Now that you have determined there is an issue with your iPhone's microphone, let's see the tricks to fix the iPhone microphone issue.
How to fix iPhone microphone issue
The following tricks could help you to fix the iPhone microphone issue:
Restart iPhone – this is the most basic troubleshooting tip that can help fix any minor issues, including the microphone issue. So, restart your iPhone and check if it fixes the issue or not. If not, try other tricks.
Check for blocked microphone openings – iPhones usually have three microphones. Check all the microphone openings (bottom, front and back) for any particles or dust blocking or obstructing the openings.
Remove screen protector/case – in many cases, it has been seen that cheap third-party screen protectors and/or cases block the microphone openings. Even if the protector and/or case are not blocking the microphone openings, they could still interfere with the microphone. So, try by removing the protector and/or case.
Unplug accessories – if you have plugged any accessories into the iPhone, such as ear buds, headphones, Bluetooth headsets and more, then remove them to see if the microphone starts to work.
Check headphone jack – remove the headphone from the jack, and check if anything is inside the headphone jack. Also, clean the jack for any dust and dirt blocking the jack.
Turn off Noise Cancelation – it is a useful feature that helps to reduce surrounding noise when making a phone call. To turn off the feature, go to Settings > General > Accessibility, and scroll down to Phone Noise Cancellation. If the button next to it is green, then tap it to turn it off.
Check iPhone microphone settings – if you face the microphone issue with certain apps, then check if the microphone settings are okay or not. Also, check if the apps have permission to access the microphone. To do so, go to Settings > Privacy >Microphone.
Update iOS – it is possible that Apple is aware of the microphone issue and has rolled out an update to fix it. So, you need to install the new update as soon as it arrives. To check for any update, go to Settings > General > Software Update, and if any new update is available, download it by tapping on the "Install" button.
More tricks to fix microphone issue
You should go for these tricks only after the above ones fail to fix the issue as using these may erase your data.
Reset all settings – if the above tricks don't work, then try to reset all settings, including the microphone settings. To do so, go to Settings > General and select Reset. Now choose Reset All Settings. You may be prompted to enter the passcode.
Erase iPhone – if the above trick does not work, then try by erasing your iPhone. Doing this will not just reset iPhone settings, but also the apps and content. It is recommended that you take a back up your data before using this trick. To erase the iPhone go to Settings > General > Reset > Reset All Contents and Settings > tap Erase iPhone. You will be asked to enter the passcode to confirm your decision.
Restore iPhone – this must be your last option and you must take a back up before restoring your iPhone. You will need iTunes and a computer to restore iPhone. Follow the below steps to restore iPhone:
Step 1: Connect iPhone to Mac or Windows PC.
Step 2: Open iTunes and tap Restore iPhone in the Summary panel.
Step 3: Click on Restore to confirm your decision.
That's it! Your iPhone will now restore.
If the microphone issue is still not fixed, then your only option is to call Apple support for help. If your device is under warranty, then Apple may fix it or even replace the device at no cost.