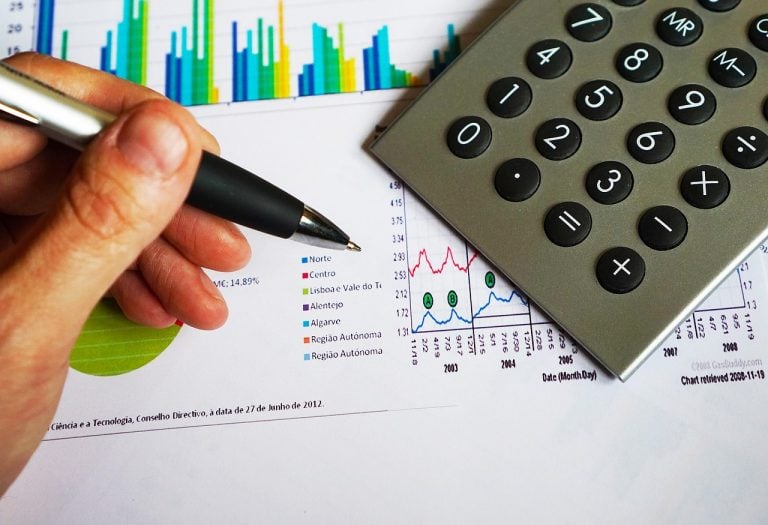 The way we buy things nowadays has changed in the past years. If 50 years ago you could buy food or clothes only with cash, now you have a lot of other options. You can have multiple bank and credit cards to use when online shopping. But having access to so many financial resources can be the cause of a lot of debts. Financial literacy is sometimes still a taboo topic and youngsters are not taught how to manage their finances. Therefore, they are kept away from key financial information and they need to learn by themselves.
Q4 2019 hedge fund letters, conferences and more
Hedge fund managers present their best ideas at Robinhood [In-Depth]
The latest Robinhood Investors Conference is in the books, and some hedge funds made an appearance at the conference. In a panel on hedge funds moderated by Maverick Capital's Lee Ainslie, Ricky Sandler of Eminence Capital, Gaurav Kapadia of XN and Glen Kacher of Light Street discussed their own hedge funds and various aspects of Read More
Financial literacy is an important topic that should be openly discussed and that is highly important for a balanced life.
What Is Financial Literacy?
Financial literacy refers to the knowledge about how to manage your money. This includes information about how to earn and save money. Or, how to invest or pay taxes. By knowing all these details, you would be able to make informed decisions about your future. Money may or may be not bring happiness, but they surely bring comfort and the possibility of choice.
Financial literacy is an important topic that should be introduced in school curricula. Youngsters need to know how to manage their finances in order to avoid huge debts. They need to be taught how to profitably invest their money and develop their plan for adulthood and retirement.
All these can be self-taught, although it takes a lot of time, effort and perseverance to decipher the maze of finance. Why is it so important to have this knowledge about money? What plus does it bring to one's life? What difference does it make?
A Better Handle of Financial Literacy
The first difference financial literacy does, is that it makes you understand the value of money. And understanding the value of money helps you manage your spending and savings better. We all have gadgets, clothes or other accessories we really want.
Earning and spending your money helps you make the difference between a short-term desire and your needs. Financial literacy helps you prioritize the things that make your life better and the ones you should invest in.
It helps you understand the importance of a budget and it also teaches you how to do it. All this information helps you healthily handle your finances.
Avoid Huge Debts
Having knowledge about finances helps you avoid acquiring huge debts. You can evaluate your financial status and decide upon the best decision for your future. Especially when you have a family, you need to ensure the future and education of your children. And if you have huge loans, you can miss paying the bills for insurance or mortgage. Having huge debts brings troubles along.
If you continuously lend money, your debt will be raising up to the point when you need to pay bills and loans with all the money you earn. This is why having enough information about the financial sector can help you save money and time.
Financial literacy lets you know if another loan is a good idea. It also makes you understand and plan your financial security for the future.
Teach the Younger Generation
One of the most important benefits of financial literacy is that at the moment you understand how all these loans and insurances work, you can take your own decisions. And you take an informed decision and you know what to expect from the future. In the context where a deeper understanding of financial literacy is missing from society, you can pass your knowledge to the future generation.
It is enough to teach your children and close ones about how to manage their finances or how they can invest their money. You can teach them the value of money and help them become aware of all the bills they will need to pay when they will have their own house.
Children will begin to understand and appreciate more the efforts done by parents to ensure a safe and secure household and education. Like this, when they will need to handle their finances, they will know what to do in times of crisis.
For example, if one needs assignment help, he can consider paying for this service. But this depends on his financial management and financial literacy. Saving money and making a budget will be among his priorities, but the knowledge about money will help him make the best decisions.
Emergency Times
No matter how much you will prepare for tough times, they will surprise you. One member of your family might get sick and you need money for treatment. You might experience an emotional crisis and therapy can help you overcome it. But all these emergencies require money to get solved, and financial literacy is very important in times of crisis.
It helps you prevent these negative experiences by saving money in advance. Borrowing money comes with a lot of stress and can be really overwhelming. Plus, another debt cannot make you feel better, even though there can be situations where you need more money than you managed to save.
Financial literacy helps you analyze situations of crisis accurately and make the best decision for you, a decision that does not have more negative than positive consequences.
Increase Your Income
One of the most important benefits of financial literacy is that it allows you to increase your income. The moment you understand how stock markets work, you can start thinking about ways of investing your earnings and increasing your income.
If you have more income streams, you can easily face a financial crisis. There are passive income streams, meaning that you create an income stream that will continue to generate money passively, without doing anything.
For example, if you think about writing a book, it means that you are thinking about a passive income stream. You write the book and then continue to sell it for an undefined amount of time, which will bring you income constantly.
Help the Ones in Need
When you know how to manage your income to save for the next vacation or retirement while having everything you need, you can think about helping others. There are a lot of associations that aim at improving the quality of life in underdeveloped countries or regions.
Some NGOs want to help protect animals and nature. No matter who you want to help, financial literacy gives you a deeper understanding of money. It gives you the power to successfully handle your income and expenses, invest or save money. And if you donate some money, you will feel more fulfilled.
Help Your Country's Economy
When you decide to invest your money in stocks, you decide to invest in a company. And that company creates new opportunities for work and more and more people will be able to get a job. This helps your country's economy thrive and progress. And so, will you.
Investing in stocks is a great choice to grow your money. Even though the daily rises and falls of stocks can make you think that it is not a stable domain, over time the stock value rises. And you need to invest in a company that aims to grow and value their employees and work.
Make the Best Choices
Whenever you want to purchase something or invest your money, you are presented with multiple complex choices. From credit cards and banks to insurance or mortgage companies, you need to choose from a lot of financial products that differ only slightly. All these options are more sophisticated than before and they urge people to make a decision.
But people who do not have good financial literacy are prone to making bad decisions. All the knowledge about finance can impact your ability to save for retirement or buy a car or a house. Financial literacy helps you make the difference between certain financial options and choose the one that suits you the best.
Financial Literacy: Conclusion
Knowing how to handle your income in order to be able to pay the bills and save for retirement is not something that is included in school curricula. However, becoming financial literate can help you understand the value of money and plan your spending.
You have all the knowledge you need to make the best choices regarding insurance or mortgage. You can decide to invest in stocks and save for education. Finally, you can grow your money while helping your country's economy and saving for emergency times at the same time.
---
About the Author 
Tobias Foster is a journalist and editor with more than 10 years' work experience and he is among the most appreciated UK writers. Finance, marketing, and business are his passion, and he has a wealth of knowledge in that field. He has a company that offers finance courses for all ages to help people improve their financial literacy.