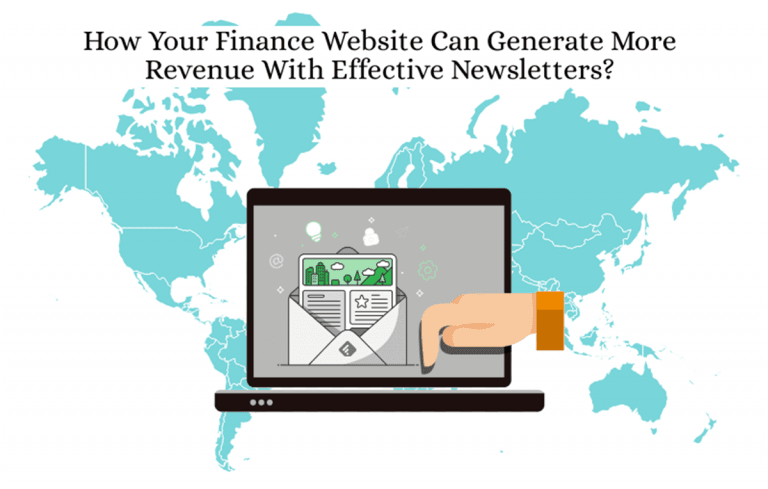 Within the digital world, it is not easy to build a strong foothold and drive income. There is already a tough competition in the market where every other business is claiming to be the best in its niche. So, it becomes difficult to establish a prominent position online. Do you have a finance website? But, struggling to get a good number of visitors and revenue for the business.

In that case, you should include a newsletter in your marketing efforts. Find a reliable email design company that can convert your PSD design into an email template.
How A Weakening PE Market Serves As Another Sign Of A Weakening Economy
Amid the turmoil in the public markets and the staggering macroeconomic environment, it should come as no surprise that the private markets are also struggling. In fact, there are some important links between private equity and the current economic environment. A closer look at PE reveals that the industry often serves as a leading indicator Read More
[activistinvesitng]
Q4 2019 hedge fund letters, conferences and more
A newsletter is effective in making a business prosper. This powerful marketing tool is perfect for building a solid connection with your existing and prospective customers. Plus, it is an affordable marketing tactic that guarantees revenue generation to a finance website.
#1. Connect With Customers
Today, customers want a deeper connection with their favorite brands. Although they can follow your business on social media, it is necessary to connect with them personally. A newsletter will be a great way to do so. When you entertain your subscribers with engaging content related to finance, it can make them feel connected with your website.
#2. Improves Website Traffic
Adding a newsletter in your marketing strategy will help you in driving more traffic on your finance website. Make sure the template you create should look enticing to the readers which encourage them to visit your site, browse through the service offerings, and initiate a purchasing action. Don't forget to include a strong CTA button that invites readers to choose your service.
#3. Increases Business Sales
With email marketing, you can generate more revenue for your site. When readers will go through your newsletter, you have the chance to highlight your products and services in the positive light. You can explain the benefits of your services to them. By offering them incentives like a discount code can make people take action (buy, subscribe, follow, etc).
#4. Boost Social Media Community
Sending newsletters that contain social media sharing buttons have higher chances of click-through rate. Facebook, Twitter, and LinkedIn are popular social media platforms that are important for the overall growth of your business.
To grow these channels will demand more time and effort. You can build your online community with the help of newsletters. Create engaging content and send them to their inbox and assist them towards your social media pages. This way you can increase your social media following.
#5. Cost-effective
By using newsletters, you can completely eliminate the expenses on postage and printing. Once you will acquire an established format, you can stay ahead of your competitors with this budget-friendly marketing method. And, if they don't have a catchy template like you, then your online presence can stand out even more.
People consider newsletter as an informative source that provides valuable insights about any business than the advertisement. Due to this detailed explanation, they will think you as a leading professional in the finance sector. This can improve both your business credibility and image.
#6. Increases Referrals
People will choose your service only if they feel connected to your brand. And, they will forward your copies of the newsletter to others as well. Providing a link to your finance website within an email content will aid in driving more online traffic.
You can also place printed versions of the newsletter in your waiting area and for building networks at trade shows and events. This will increase the interest of the customers and they take no time to subscribe to your service. This method has proved to be more fruitful than a flyer, business card, or a brochure for promotions.
#7. Build Relationships & Loyalty
A lot of marketers are using email marketing for promoting their business. This can aid in establishing a dialogue with the readers. People can share their feedback and listen to their requirements. For example, adding a link to the questionnaire in the newsletter would be a great move. Through this, you will know what are the needs and preferences of your customers.
Many people see creating and sending out the newsletter as a task, which is the greatest barrier in doing so. There is no need to create an email newsletter in detail but opt for a specific goal to design it effectively and stick to the schedule. So, that's how a newsletter can be beneficial to generate more revenue for the finance website.
Final Thoughts
After reading all the above points, it is safe to mention that newsletters help to nurture a relationship with the existing clients. By adding newsletter in your marketing practices, you can update your subscribers about your latest services, ongoing discounts, and offers.
If you want an aesthetically appealing template, then you should hire an email marketing expert who can design it for your business. They have prior knowledge and experience in creating a newsletter with an impeccable design.
---
About the Author 
Garry Smith is working as a senior marketing consultant at CSSChopper. He actively reads blogs and news related to the marketing world. He uses his idle time by writing blogs related to the marketing industry.
Updated on