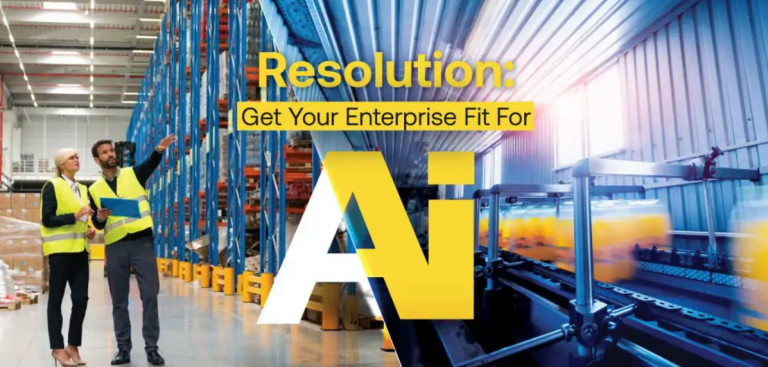 Artificial intelligence has the potential to revolutionize every sector of the economy. It can take volumes of data that businesses already have and turn it into actionable business intelligence by which businesses can modernize and streamline their processes, inputs, and outputs in such a way that waste in any part of the system is virtually eliminated. There's just one problem: while 60% of business leaders know they have an urgent need for an AI strategy, only half of those business leaders actually have a plan in place. What's preventing businesses from adopting artificial intelligence?
Nearly a third of business leaders believe that AI will have the biggest impact on their business of any new technologies they employ over the coming year. As industries become more competitive due to the relative ease of online competition, every part of the supply chain will be affected. Even reputable online retailers with a history of excellent customer service can be undercut by newcomers who offer something as simple as faster or less expensive shipping options.
Why The Term 'Value Investing' Is Redundant
What does value investing really mean? Q1 2021 hedge fund letters, conferences and more Some investors might argue value investing means buying stocks trading at a discount to net asset value or book value. This is the sort of value investing Benjamin Graham pioneered in the early 1920s and 1930s. Other investors might argue value Read More
Retailers, shipping services, warehouses, and delivery services are being squeezed from every angle, and cutting even the tiniest amount of waste from a system can mean the difference between making it and not making it. And that's just one sector of the economy.
Q4 2019 hedge fund letters, conferences and more
Enterprise AI is used to learn from, perceive, and analyze the data collected in that enterprise. The more data that is available, the better the predictions that come from it. Enterprise AI can help businesses:
Make better decisions, faster
Improve production efficiency
Decrease controllable overhead costs
Reduce or eliminate downtime from broken equipment
Reduce or eliminate excess inventory through more informed controls
Enterprise AI
84% of enterprise leaders globally believe that artificial intelligence gives their business a competitive advantage over those businesses in their sectors that haven't yet deployed AI. Financial businesses, telecoms, technology businesses, retail, education, and manufacturing all find the use of artificial intelligence critical to their success.
Currently less than a third of AI pilot programs progress past the development stage to be deployed. It can take up to a year of successful sustained use to start to see value from an artificial intelligence program, and the results depend on the type of business and the desired outcome. Learning by doing and pushing forward regardless of progress is the still the best way to learn at this point in time.
Learn more about improving business with artificial intelligence below.