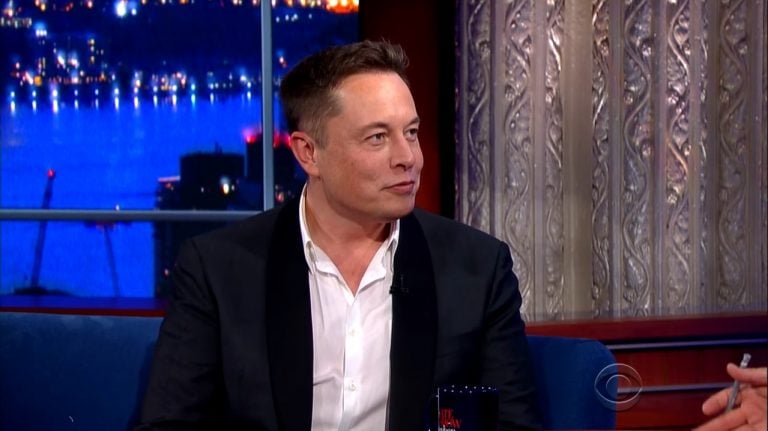 Tesla CEO Elon Musk has just about done it all. He has now released a song that's turning heads. Elon Musk's song is called "Don't Doubt ur Vibe," and it's available to listen to on SoundCloud. We've also embedded it below.
Elon Musk releases a song
Musk tweeted his plans to release a song, although he called it "Don't doubt yer vibe."
Just wrote a song called "Don't doubt yer vibe"

Odey Falls -2.5% In Q2, Bets On Economic Recovery

The LF Brook Absolute Return Fund lost -2.52% in the second quarter of 2021, compared to a positive performance of 7.59% for its benchmark, the MSCI Daily TR Net World Index. Year-to-date the fund has returned 4.6% compared to 11.9% for its benchmark. Q2 2021 hedge fund letters, conferences and more According to a copy Read More

— Elon Musk (@elonmusk) January 30, 2020
Somewhere between that tweet and the release, "yer" got changed to "ur." Elon Musk's song was released on Emo G Records. The billionaire said he wrote the lyrics and sang the words for the four-minute song, which is in the trance genre.
Elon Musk's song is extremely popular, or at least, it's attracting a lot of curiosity. As of the time of this writing, it has received more than 1.1 million plays on SoundCloud.
Listen to "Don't Doubt ur vibe" here
The words to the song are all the same two phrases repeated over and over: "Don't doubt your vibe because it's true. Don't doubt your vibe because it's you." We've embedded the song from SoundCloud here:
The artwork shows a Cybertruck floating over what is apparently supposed to be Mars, although if you read the comments on SoundCloud, you will notice several hilarious questions asking if that's supposed to be a bundt cake or something similar. Clearly, Elon Musk had a very futuristic idea in mind when he wrote and performed his song.
It does seem a bit strange that the CEO would write a song and spend time in a music studio recording it. After all, it's not like he has a lot of spare time when he isn't working on things. In addition to Tesla, he also has SpaceX, so he obviously stays busy, and when he isn't staying busy, he writes and performs music, apparently.