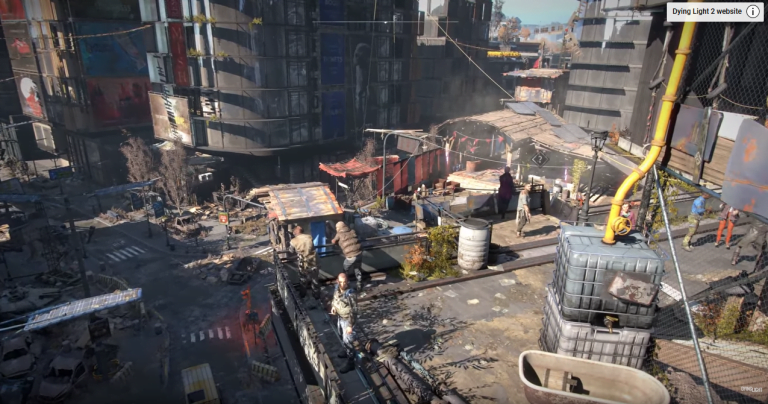 Fans have been looking forward to Dying Light 2 for quite a while, but there's no telling how much longer they will have to wait. The Dying Light 2 release date has been pushed back indefinitely, according to a tweet from the franchise's official Twitter account.

Dying Light 2 release date delayed
The Techland team posted a letter that was addressed to their "dedicated Community." They said last year was a busy one as they worked on what is their biggest project so far. They were initially planning to release the highly anticipated game in spring 2020, but they need more time to spend in development to fully realize their vision for the game.
They also said they will have more information to share about the game in the coming months, and they will release more details as soon as they can.
How Value Investors Can Win With Tech And "Fallen" Growth Stocks
Many value investors have given up on their strategy over the last 15 years amid concerns that value investing no longer worked. However, some made small adjustments to their strategy but remained value investors to the core. Now all of the value investors who held fast to their investment philosophy are being rewarded as value Read More
Here's the tweet containing an image of the letter about the Dying Light 2 release date:
Hey Survivors!
Here's the Dying Light 2 Development Update. pic.twitter.com/CKMkAe2eD7

— Dying Light (@DyingLightGame) January 20, 2020
Other games delayed
The Dying Light 2 release date isn't the only one that has been delayed recently. A number of other highly anticipated titles have been pushed back as well. We already knew the Final Fantasy 7 remake would be delayed, and we recently heard that Cyberpunk 2077 and Marvel's Avengers will also be delayed.
The announcements about these other games being delayed were somewhat similar to the Dying Light 2 announcement, although Techland provided fewer details in its announcement. The developer also didn't offer a new release timeframe or say when more information might be available.
Given the number of major titles that have been announced as being delayed over the last week or so, it seems likely that it could have something to do with the next-generation Xbox and PlayStation. Developers will have their hands full developing games to work on the new consoles, so they will likely have much more work to do on major titles such as these.
Updated on