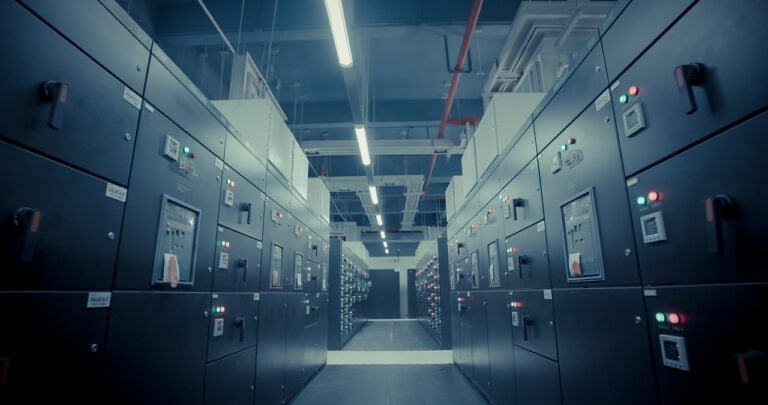 Data center backup and recovery solutions have a relatively straightforward goal—prevent data loss while providing enterprise business continuity. Yet, the apparent simplicity and clarity of this objective masks how complicated its execution can be in the context of data centers that are growing ever more complex. Data center backup and recovery solutions are having to take on roles in workload migration, data archiving, data storage, data encryption and data compression in addition to their core mandate of data replication and backup.

Smaller organizations may get by relying on the basic built-in backup solutions that are pre-shipped with operating systems. Nevertheless, such an approach will quickly run into integration and transparency problems as the diversity of an enterprise's hardware and software increases. Procuring a modern third party data center backup tool is the way to go if you want a solution that delivers a broad range of features that cuts across hardware and software vendors.
Q4 2019 hedge fund letters, conferences and more
[Exclusive] ExodusPoint Is In The Green YTD Led By Rates And EM/ Macro Strategies
The ExodusPoint Partners International Fund returned 0.36% for May, bringing its year-to-date return to 3.31% in a year that's been particularly challenging for most hedge funds, pushing many into the red. Macroeconomic factors continued to weigh on the market, resulting in significant intra-month volatility for May, although risk assets generally ended the month flat. Macro Read More
With the numerous data backup and recovery applications in the market today, identifying which one is best can be difficult. Fortunately, technology research firms Gartner and Forrester do a pretty good job of evaluating the data center backup and recovery tools in the market. As proof of its consistent role as a trailblazer, the Veeam cloud connect backup has been classified as a market leader by both Gartner and Forrester.
You can learn more about Veeam solution through its official partners which offer a host of Veeam-powered services. It's very important to choose the right Veeam cloud connect backup provider that will help your company with the backup and infrastructure implementation.
Overall, the best tools exhibit a number of winning traits. Here's a look at the attributes that set apart the industry leaders from the rest.
Future Focused Strategy
The strategy of leading backup solutions is hinged upon looking beyond the traditional scope of data center backup and recovery software in order to prepare for a future where enterprises work towards protecting and managing their data across physical, virtual (cloud) and multi-cloud environments.
That means working with partners to relay powerful and holistic backup functionality to the market. Leaders demonstrate a dedication to creating compelling future-proof cloud-focused solutions while providing a high level of customer support.
Collaboration with Leading Cloud Providers
Amazon Web Services (AWS) and Microsoft Azure dominate the enterprise cloud computing space. Ergo, any reputable backup solution must be deeply compatible with these cloud services if it's to meet the expectations of its customers.
Leading backup solutions enjoy a close working relationship with not just AWS and Microsoft but also a plethora of cloud service providers in order to help their customers not just migrate to a different cloud service but also leverage the elasticity, scale, and cost-efficiency of the cloud.
Scheduling
Backups can be time-consuming especially in medium-sized and large organizations where the volumes of data handled on a daily basis are enormous. Leading backup solutions have extensive scheduling features that allow customers to configure backups that run automatically at a set time with no human intervention. This frees up data center personnel to concentrate on monitoring, quality assurance, and the more strategic data center actions.
Verification
Few things can be more disastrous than finding out your backups are no good when you try to restore them in the aftermath of a catastrophic data incident. It's perhaps better to not have any data backups at all (since you'll always be aware of your vulnerability) than to rest in the comfort that you have backups in place when they effectively don't exist.
Leading data center backup and recovery solutions automatically verify the integrity and reliability of a backup. They include a checksum that confirms the data, as backed up, is identical to the data in production.
Security
Confidential data must be consistently protected whether it's in use, in transit or at rest. Backup storage is an especially popular target of hackers as they correctly deem it more vulnerable and out of sight compared to production storage. The same level of data security applied to information when it's in production should be applied to the data when it's in backup media.
Leading data center backup and storage solutions ensure that data security policies are maintained at all times. They also enforce controlled access such that only persons authorized to retrieve the data are granted the privileges to do so.
Data Compression
For medium and large organizations, data storage demands an ever-greater volume of disk space. In rapidly expanding enterprises, data volumes may see exponential growth. This massive expansion of digital assets can easily exhaust available storage resources or become too expensive when sent to backup storage.
Leading data center backup solutions are adept at compressing backed up data into smaller data units in order to maximize the efficient use of available storage.
Having amassed over $1 billion in annual bookings and in excess of 350,000 customers, Veeam is one of the leading data center backup and recovery solutions that continues to set the pace in innovation, delivers a software-hardware data backup solution combination and enhances customer flexibility and choice.
Updated on