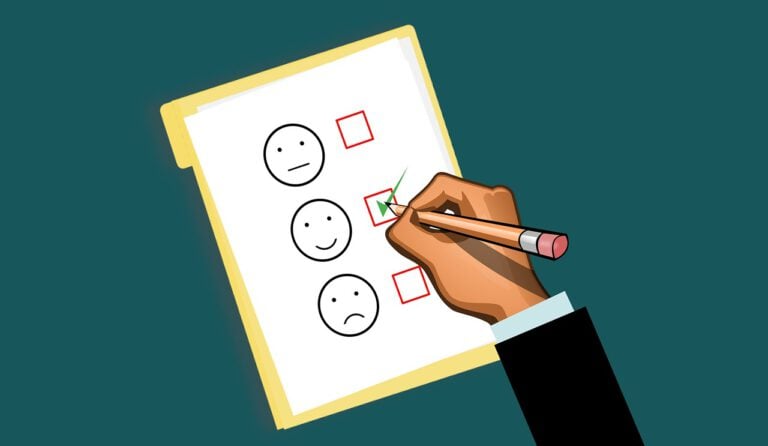 Emerging technologies, changing customer needs, and the need to improve end-to-end internal processes over the past years have triggered a series of changes in customer service. Specifically, in the financial services industry, the lack of investment in technology over the years has led to a significant number of manual and operational tasks having to be fulfilled by agents, which limits the time available to be spent on conducting more profitable high-touch servicing interactions. As such, organizations must develop a strategy to migrate these simple transactions to alternate channels such as customer experience centers.
Another critical factor is the evolution of the role of the contact center agent. It is quickly expanding from a troubleshooting role to a more complex advisory role. For this transition to succeed, organizations need to make the right investments in technology to support their workforce and eliminate many manual tasks.
Q4 2019 hedge fund letters, conferences and more
Benjamin Graham GEICO Buy Was Just A Simple Value Play
Was Ben Graham's big purchase of GEICO shares actually a value investment? Perhaps it was contrary to what many believe. "In 1948, we made our GEICO investment and from then on, we seemed to be very brilliant people." -- Benjamin Graham, 1976 Both Benjamin Graham and Warren Buffett can attribute a large part of their Read More
Changes in Customer Demand
These emerging trends have changed the way customers interact, moving from siloed interactions (e.g., phone) to more complex interactions involving several communication channels (e.g., social media, email, and chat). The real challenge for organizations lies in their ability to provide a unified customer experience, as it challenges their ability to support the complete end-to-end customer journey independently of the customer's channel of choice.
The key to this unified customer experience is that the customer can choose their preferred channel of communication, and either a conversational Interactive Voice Responsive (IVR) or Chatbot handles their request. At this point, either channel determines if the matter can be handled through self-service, or if the issue must be escalated to an agent. If an agent is required, the system employs intelligent routing to direct the customer based on a series of variables, including full customer information, customer context, intent, preferred language, and geographical location. By providing this information, it allows for an increase in the ability to support the customer journey independently from the chosen channel. The foundation of keeping all these interactions consistent across organizations lies upon their ability to leverage and unify the underlying technologies and platforms.
This must also be supported by their ability to internally leverage single data repositories and CRM tools to carry customer context, identify customer intent, and provide next best actions consistently across channels, lines of business, and segments. If these cross-channel interactions are enacted seamlessly, the customer journey transforms from a contact center to a customer experience center.
Customer Experience Center: Benefits
Some of the key benefits that financial institutions will realize by migrating to a customer experience center include:
Provide an enhanced, consistent, and personalized customer experience through the channel of choice, with seamless transitions and an agent's ability to anticipate customer intent and the next best action. This includes the ability to view and analyze the full end-to-end customer journey, providing agents the opportunity to assist the customer at any point along the process.
The customer experience center gives financial institutions the ability to gain scale across the organization by leveraging common capabilities across the organization, allowing for integrated decision engines, integrated CRM tools and servicing platforms across the organization to provide a full 360-degree view of the customer. The migration of contact center infrastructure to the cloud increases business agility, speed of deployment, and ability to innovate and integrate other emerging technologies.
Develop a specialized workforce and improve workforce management capabilities enabling customer service specialists to focus on high-value interactions. Consolidated reporting across all channels can be used to staff and forecast required agent skills as well as improve internal metrics.
Accurately anticipate customer needs and behaviors which provide the ability to leverage contextual data about the customer's journey when escalating from self-service. This can be used to identify the customer's identity and intent better. It also ensures a more precise matching of the customer inquiry to the right agent.
Leverage visual engagement tools such as video, co-browsing, and screen sharing gives agents the ability to support high-touchpoint interactions. It also helps agents connect emotionally with customers. Voice analysis technology can coach the agent in real-time to show empathy by monitoring the tone and speed of the conversation.
Bringing it All Together
Changes in customer demand are driving the need to streamline internal processes and increase technology capabilities. Several Financial Institutions have begun their multi-year investment plans to improve customer service by enabling digital technologies. These technologies are centered around increasing the ability to improve the end-to-end journey for customers and agents alike. Internally, this means streamlining and simplifying existing processes, improving workforce management capabilities, enabling a more flexible workforce, providing customer feedback and the next best call to action, consistently throughout every customer interaction. Externally, this means creating a consistent experience, simplifying the journey, and consistently providing meaningful interactions throughout every interaction channel.
This demonstrates the need for financial institutions to employ technologies consistently across the organization. Solutions that leverage AI to enable customer sentiment analysis, chatbots that can help simplify customer interactions and chatbot capabilities help streamline and centralize internal processes that are essential in transforming the contact center experience.
Further enabling the development of a more specialized workforce that can focus on high touch customer interactions will allow financial institutions to meet customer needs consistently throughout the entire customer journey.