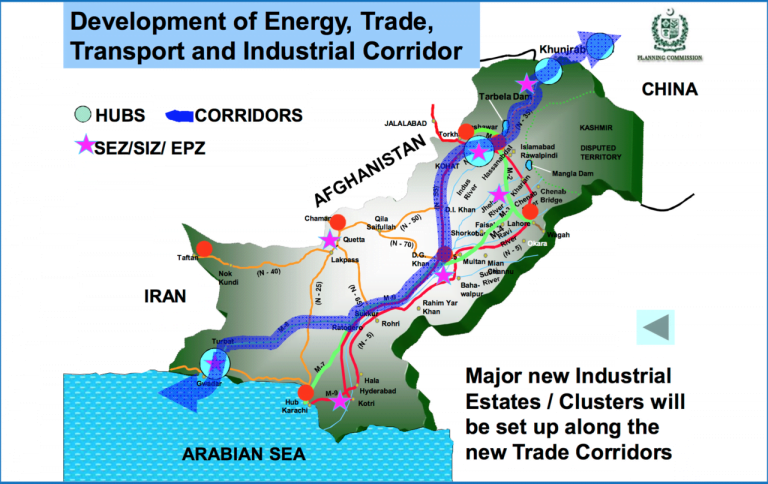 Work on projects that fall under the China-Pakistan Economic Corridor (CPEC) continues in Pakistan, and U.S. officials are still concerned. Alice Wells, the U.S. principal deputy assistant secretary of state for South and Central Asia, said in a statement that the project was worsening Pakistan's debt burden. However, Pakistani Foreign Office spokesperson Aisha Farooqui said in her own statement that Wells' claims are incorrect.
U.S. envoy criticizes CPEC
Wells traveled to Pakistan for a four-day trip this week. She also criticized CPEC because she said some companies that the World Bank had blacklisted received contracts for the project. She also said that the deals Pakistan has already struck for CPEC have not been transparent. Further, she believes that the lack of transparency and the financial terms China has imposed have both increased the nation's overall debt, according to The Diplomat.
This isn't the first time Wells has had harsh words for the project, which links up to China's Belt and Road Initiative. In November, she said China's loans would "hang over Pakistan's economic development potential, hamstringing Prime Minister [Imran] Khan's reform agenda."
Corsair Capital Profits From Goldman Sachs' SPACs [Exclusive]
Corsair Capital, the event-driven long-short equity hedge fund, gained 6.6% net during the second quarter, bringing its year-to-date performance to 17.5%. Q2 2021 hedge fund letters, conferences and more According to a copy of the hedge fund's second-quarter letter to investors, a copy of which of ValueWalk has been able to review, the largest contributor Read More
Pakistani Foreign Office denies claims
According to Newsweek Pakistan, Farooqui spoke out against Wells' statement during her weekly press briefing in Islamabad. She said the total amount of CPEC debt stands at about $4.9 billion and is less than 10% of Pakistan's total debt.
She also said that the project was a long-term one and that a multi-layered process had been used to negotiate contracts for it. She added that it has enabled the South Asian nation to deal with development gaps in infrastructure, energy, job creation and industrialization. She believes it should be viewed in light of the economic benefits it will provide to the Pakistani people.
"We believe it is also beneficial for regional connectivity and prosperity," Farooqui said.
Pakistan in a balancing act between Washington, Beijing
Pakistan is currently in a delicate balancing act as Washington criticizes CPEC, which has brought it closer to China. U.S. officials have criticized the project for its connection to China's Belt and Road Initiative, aside from the debt Pakistan has incurred through the projects it has taken on.
Meanwhile, Beijing's influence in Pakistan has expanded, largely due to CPEC. Washington has been far less willing to provide any sort of financial backing for the cash-strapped South Asian nation. However, Islamabad doesn't wish to cut ties with the U.S. entirely, despite the financial support it has found in China. A spokesperson at the Chinese embassy in Pakistan also reacted to Wells' comments about CPEC, saying that they "reject the negative propaganda by the U.S."
Pakistani officials continue to hope that President Trump will step into the Kashmir dispute with India, just as he has offered to do. So far though, India has refused to go to the bargaining table with a third party involved.