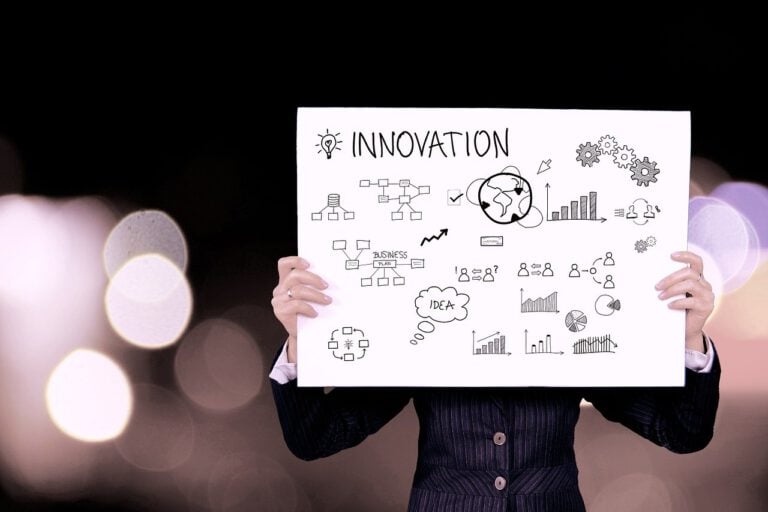 The US Patent & Trademark Office (USPTO) grants hundreds of thousands of patents every year. Companies pour billions of dollars into R&D to develop innovative solutions, and then get their technologies patented. The intellectual property gives them an edge over rivals, helping them build new products and improve existing ones. Here we take a look at the top 10 companies that won the most US patents in 2019.

Folks at IFI Claims Patent Services have analyzed the patent activity in the US last year. According to IFI Claims, the USPTO granted a record 333,530 patents in 2019, up 15% from 2018. The impressive jump has partially to do with the fact that the number of patents granted in 2018 were down 3.5% compared to 2017. However, the number of patent applications filed in 2019 also hit a record high.
The US companies accounted for 49% of the US patents granted in 2019. It was followed by Japan with 16% and South Korea at 7%. Samsung and LG accounted for most of the patents filed by Korean companies. For the first time, China surpassed Germany to occupy the fourth spot at 5%. Germany was not far behind, though.
How Value Investors Can Win With Tech And "Fallen" Growth Stocks
Many value investors have given up on their strategy over the last 15 years amid concerns that value investing no longer worked. However, some made small adjustments to their strategy but remained value investors to the core. Now all of the value investors who held fast to their investment philosophy are being rewarded as value Read More
Larry Cady of IFI Claims said Chinese companies are aggressively pursuing the US dominance in global technology. Telecom giant Huawei entered the top 10 for the first time with 2,418 patents. Another Chinese firm BOE Technology Group was not far behind with 2,177 patents.
The so-called FAANG companies are the undisputed leaders in their respective markets, but they did not win as many patents as many older and traditional companies. The FAANG company that won the most US patents was Apple with 2,790 patents. It occupied the 7th spot. Facebook ranked 36th, Amazon was at number-nine, Netflix was not even in the top 50, while Google ranked 15th.
Companies that won the most US patents
The ranking was topped by IBM. That shouldn't come as a surprise because IBM has been at the top every year for almost three decades! Korean electronics heavyweight Samsung Electronics was the distant second.
However, IFI Claims found that if you look at the total number of active patents held by a business group (for instance, Samsung Electronics and its subsidiaries), Samsung is far ahead of IBM at 76,638 active patents. IBM holds a total of 37,304 active patent families.
Samsung has diversified business interests spanning electronics hardware, AI, security, software, and accessories. In contrast, IBM operates mainly in enterprise and IT space. According to IBM, most of its patents were in emerging areas such as AI, cloud computing, security, and blockchain. Also, IBM doesn't keep all its patents. It regularly reviews its patent portfolio and gets rid of the ones that are not strategic.
These are the top 10 companies that won the most US patents last year:
International Business Machines Corp, 9,262 patents
Samsung Electronics Co Ltd, 6,469
Canon Inc, 3,548
Microsoft Technology Licensing LLC, 3,081
Intel Corp, 3,020
LG Electronics Inc, 2,805
Apple Inc, 2,490
Ford Global Technologies LLC, 2,468
Amazon Technologies Inc, 2,427
Huawei Technologies Co Ltd, 2,418
Just in case you were curious, the 11st place was occupied by the US chipmaker Qualcomm with 2,348 patents.
Fastest movers in patent grants
So, which company moved up the fastest in terms of the number of patents granted in 2019? That title goes to Korean automaker Kia Motors. It jumped 58 places to hold the 41st spot in 2019 with 921 patents. The automobile industry is undergoing a transformation, thanks to emerging technologies such as clean energy, autonomous driving, and connected cars.
Hewlett-Packard Enterprise jumped 28 places to 48th spot with 794 patents. Facebook was the third fastest mover, jumping 22 places to 36th rank with 989 patents.
Kia Motors – jumped 58 places to number-41
Hewlett Packard Enterprise – jumped 28 places to number-48
Facebook – rose 22 places to number-36
Micron Technology – jumped 9 places to number-25
Huawei – up 6 places to number-10
BOE Technology – jumped 4 places to number-13
Microsoft – up 3 places to number-4
IFI Claims added that medical and biotechnology sector has been the fastest growing patent category over the last five years, even though the numbers remain small. Hybrid plants, CRISPR gene-editing, cancer therapies, and 3D printing are the top technology trends.
Updated on