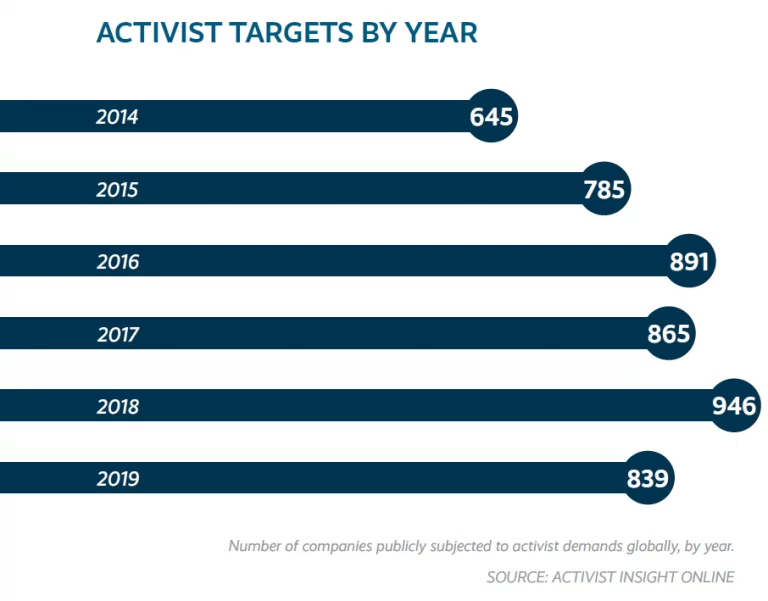 While activist investing has witnessed a much longer secular expansion, the years from 2015 onward saw a particularly pronounced boom as the strategy went from a small group of funds growing assets under management to a widely adopted toolkit, writes Activist Insight editor in-chief Josh Black. By some measures the slowest year since 2015, 2019 might look like the end of that boomlet. Although not the first down year in recent memory (2017 was too), the 839 companies publicly subjected to activist demands worldwide and the 666 investors making those demands were both four-year lows.
Q4 2019 hedge fund letters, conferences and more
Yet the type of activist involved belies that impression. In 2015, 32% of investors making public demands had a primary or partial focus on activism. In 2019, the comparable figure was 23%. Concerned shareholder groups have taken up a lot of the slack but the activist toolkit has become frequently used by institutional value investors and occasional activists too. In these pages, we make the case that private equity firms are increasingly being drawn into competition with activists that requires them to ape some of their strategies.
Checklists: Why You Need Them And Three Examples From Graham, Pabrai and Munger
There is a straightforward tool available to any investor who wants to improve their process. Q1 2021 hedge fund letters, conferences and more This tool is very easy to put together. There's no need to subscribe to any . . . SORRY! This content is exclusively for paying members. SIGN UP HERE If you are Read More
Companies publicly subjected by year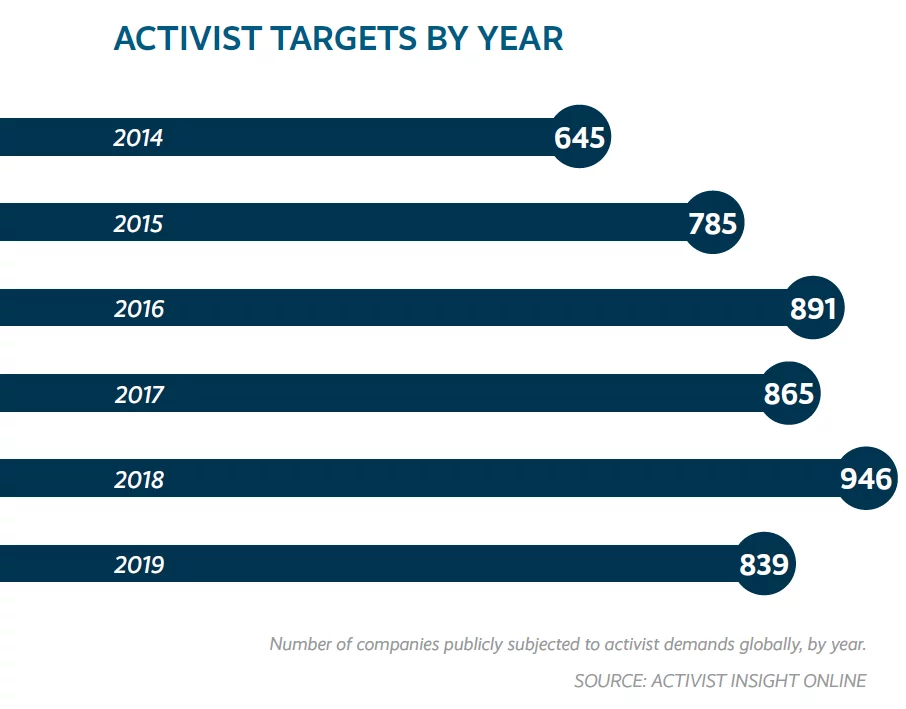 For years, onlookers have debated how much room activism has to grow. On the one hand, there will always be laggards – relative underperformers. On the other hand, many speculated that the "low-hanging fruit" was mostly picked over, forcing activists to adopt more operational strategies.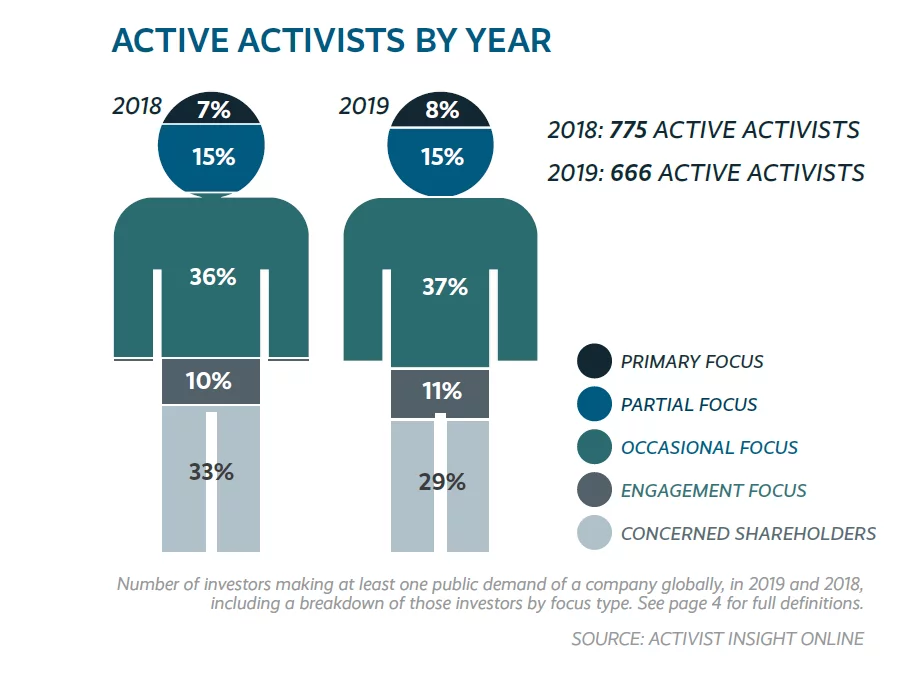 Perhaps a combination of the time involved in developing more robust investment theses and an evolving fundraising environment that prefers single-idea funds will limit the number of opportunities some activists can exploit. In the future, we may see more activists that look like Mantle Ridge, which launched its second fund and invested in Aramark in 2019. On the other hand, fund-based activists like Starboard Value and Elliott Management have found plenty to do, even if the latter may be busier on the debt side before too long.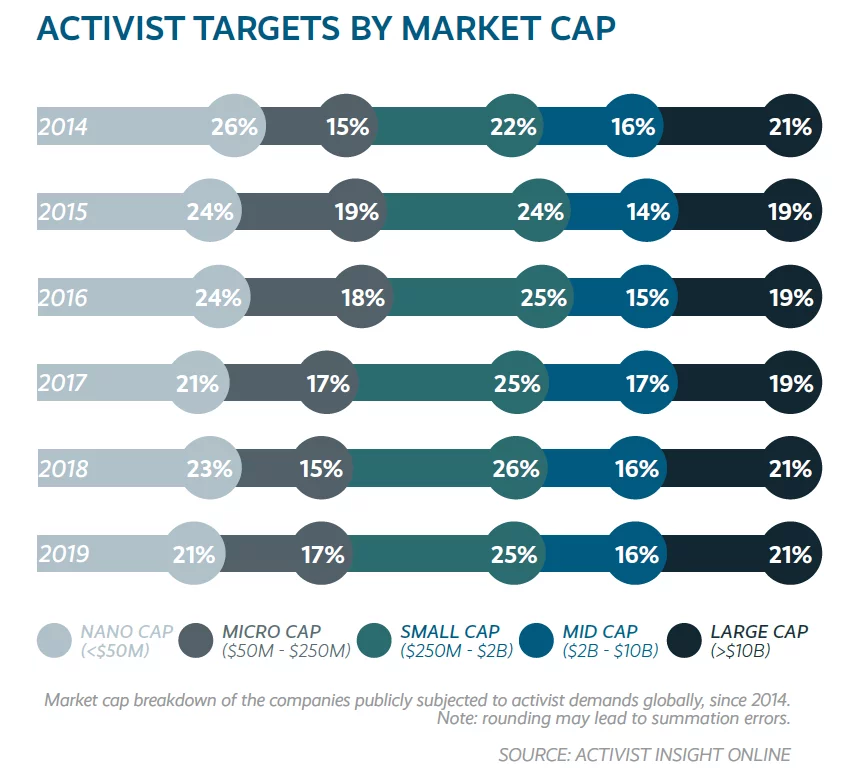 Another solution is to go abroad. The number of non-U.S. companies publicly subjected to activist demands by American investors increased sharply starting in 2015 and has remained at elevated levels. Many markets have seen a rapid development in business practices and particularly activist defense industries as a result. An increase in settled demands for board seats in Japan and the U.K. in 2019 may be a sign of increased sophistication or of pressure, given both also saw an increase in contested meetings.
U.S. activists retreated from overseas activism somewhat in 2019 compared with 2018's recent peak. The exception was Japan, where attention was focused in a dramatic proxy season. Indeed, Japanese companies represented between 2% and 3% of activist targets globally (including by local investors) between 2013 and 2016. In 2019, they represented 7%, behind only the U.S. and Australia.
Companies publicly subjected by location
What lies ahead?
Then again, 2020 could be a year of rebirth for dedicated activists after a fortifying rally in the markets that many were able to ride. Activist Insight's Follower Returns, which measure total shareholder return performance, suggest the annualized total return for primary and partial focus activists was 17.7% in 2019, ahead of that for all activist positions and more than three times the median return of occasional activists.
Perhaps fortified by those returns, a quieter 2019 proxy season in the U.S. – fewer contested meetings, more settlements – gave way to a busy second half of the year and an increase in consent solicitations. That could set 2020 up as a year to watch. By contrast, 2020 could be a year for activist short sellers, who increased their activity in 2019 for the first time since 2015
(coincidence?) and saw improved performance. Wherever the action is, it won't be boring.