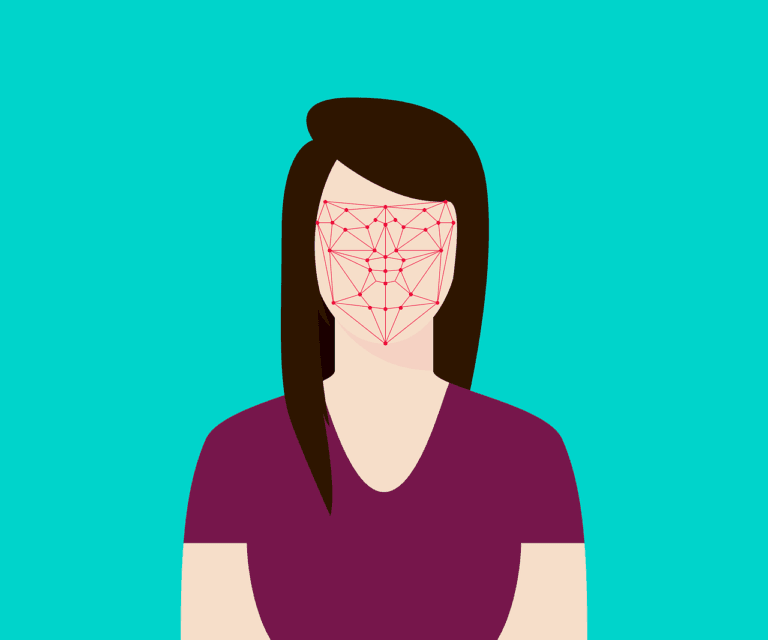 New Scorecard Shows Which Colleges are Using Facial Recognition, and Which Say They Won't.

Fight for the Future & Students for Sensible Drug Policy launched a scorecard that shows whether universities have clarified their plans to use biometric surveillance that will destroy student privacy, campus safety, and academic liberty.
Q4 2019 hedge fund letters, conferences and more
London Quality Growth Investor Conference: Buy Dassault Systemes
At this year's inaugural London Quality Growth Investor conference, Denis Callioni, analyst and portfolio manager at European investment group Comgest, highlighted one of the top ideas of the Comgest Europe Growth Fund. According to the speaker, the team managing this fund focus on finding companies that have stainable growth trajectories with a proven track record Read More
In response to Fight for the Future & Students for Sensible Drug Policy's nationwide campaign to ban facial recognition from university campuses, 24 institutions of higher learning have responded to clarify whether or not they use, or plan to use this technology that threatens the liberty of their students and staff.
Which colleges are not using facial recognition
A new scorecard provides information about facial recognition use for nearly 100 top university campuses in the United States—whether they currently use facial recognition, don't use (and don't plan to use), or refused to say. 24 schools have given statements clarifying that they are not using and have no plans to use, 62 schools have not responded or refused to comment, and two campuses have been reported in the media to be actively using facial recognition—Stanford, and the University of Southern California. Both did not return requests for clarification
Campuses that have stated they have no intention of using facial recognition include Boston College, Columbia University, Colorado State University, DePaul University, Michigan State University, Hampshire College, Kent State University, Rice University, University of Florida, and University of California, Santa Barbara. Duke University stated that they do not currently use the technology, but declined to comment on any plans to implement it in the future.
What students need to know
American University issued a statement explicitly leaving the door open for future use of facial recognition. University of San Francisco clarified that it abandoned its controversial facial recognition program in 2016. Activists made multiple attempts to contact every institution on the scorecard.
"As this campaign continues, we're ready to up the pressure on campuses that haven't shared their facial recognition policies," said Erica Darragh, board member at Students for Sensible Drug Policy (pronouns: she/her). "Students deserve to know whether they are being experimented on with what was characterized as 'Black Mirror-like technology'" (language used by Representative Ocasio-Cortez in a house oversight hearing this month). "The idea that your campus could spy on you, that this technology could automate racial prejudice, and that the whole system could be exposed so all your inalterable personal details are stolen lead us to conclude that the technology is a huge threat to students and to society. If a university's facial recognition system gets hacked, students can't just change our faces and our lives like a credit card number."
Student groups across the country are circulating an open letter demanding that facial recognition be banned from their campuses, and organizing to introduce student government resolutions using a toolkit created by Students for Sensible Drug Policy.
Thousands of students, faculty, alumni, and community members are signing petitions on the campaign homepage, calling for a complete ban on the non-personal use of facial recognition on their campus.
Is your University using facial recognition?
"College students should not be used as lab rats. Everyone, including faculty, staff, and community members have a right to know if administrations are using or planning to experiment with dangerous facial recognition technology on campus," said Evan Greer, Deputy Director of Fight for the Future.
"Whether its used for Big Brother style monitoring of student behavior or for more mundane purposes like accessing meal plans or dorms, biometric surveillance technology on campus puts students' physical safety at risk and violates their most basic rights. This technology is unsafe, discriminatory, and politically toxic. We are known for our ruthless campaigning. There's nowhere to hide. College administrators need to get on the right side of history by committing to not use facial recognition on campus –– or prepare for battle."
While there have been several reports indicating that elementary and grade schools are experimenting with facial recognition, the technology is not widely used at US colleges and universities. This campaign aims to ensure it stays that way.
This effort is part of Fight for the Future's broader BanFacialRecognition.com campaign, which has been endorsed by more than 30 major grassroots civil rights organizations including Greenpeace, Color of Change, Daily Kos, United We Dream, Council on American Islamic Relations, MoveOn, and Free Press. The groups are calling for local, state, and federal lawmakers to ban government and law enforcement use of facial recognition. Several cities have already banned the controversial technology outright, including San Francisco, Somerville, MA, Berkeley, CA, and Oakland, CA, and there is growing bipartisan support in Congress to address the issue at the federal level.
Updated on